Lululemon Wanderlust Limited Edition
Lululemon Fans Freak Out Over Limited-Edition Garb at Wanderlust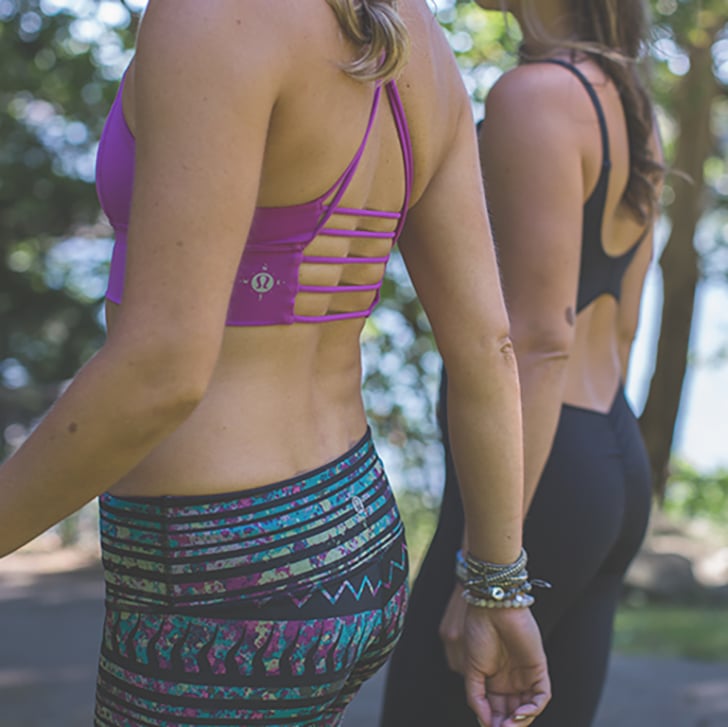 Source: Lululemon
Lululemon fandom reached a new level of intense at last weekend's Wanderlust Festival in Whistler, BC. After a day of blissed-out yoga and good vibes, the energy suddenly shifted. Festivalgoers lined up in the wee hours of the morning to get their hands on limited-edition prints, designed in partnership with the cofounders of Wanderlust.
According to a Lululemon rep, hopeful shoppers were outside the store between 2 a.m. and 4.a.m, lined up and ready to go. Commenters on Lulu Addict said that there was grabbing, pushing, and a general mobbing of employees who were doing their best to restock items. The wild and funky goods might sold out less than 20 minutes later, but the secondary market is where the new craziness has erupted. Right now on eBay, the limited-edition Wunder Under pants are at a $400 bid, while a sports bra is fetching close to $200.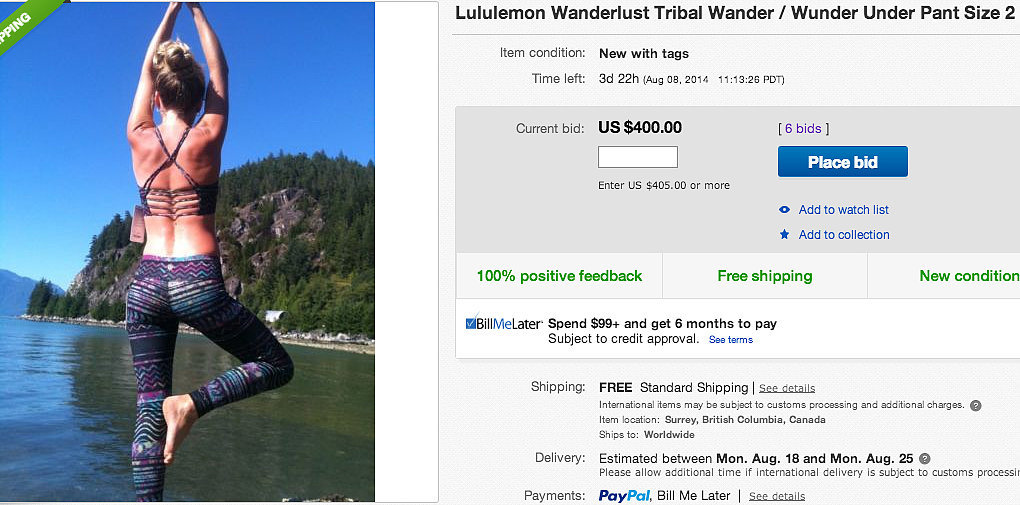 Source: eBay
We'll give it to them: the print is awesome, and I love the Wanderlust compass surrounding the Lululemon logo (pictured on the bra top). However, if you're looking for some rocking gear with a more reasonable price tag, check out our printed workout pants that will refresh your workout wardrobe — without totally breaking the bank. Hopefully, Wanderlust Tremblant will have a higher quantity of these exclusive goods available for hungry shoppers!