Men's Figure Skating Winners | Olympics 2018
Yuzuru Hanyu Makes History at the Olympics, and Japan Takes Home an Impressive 2 Medals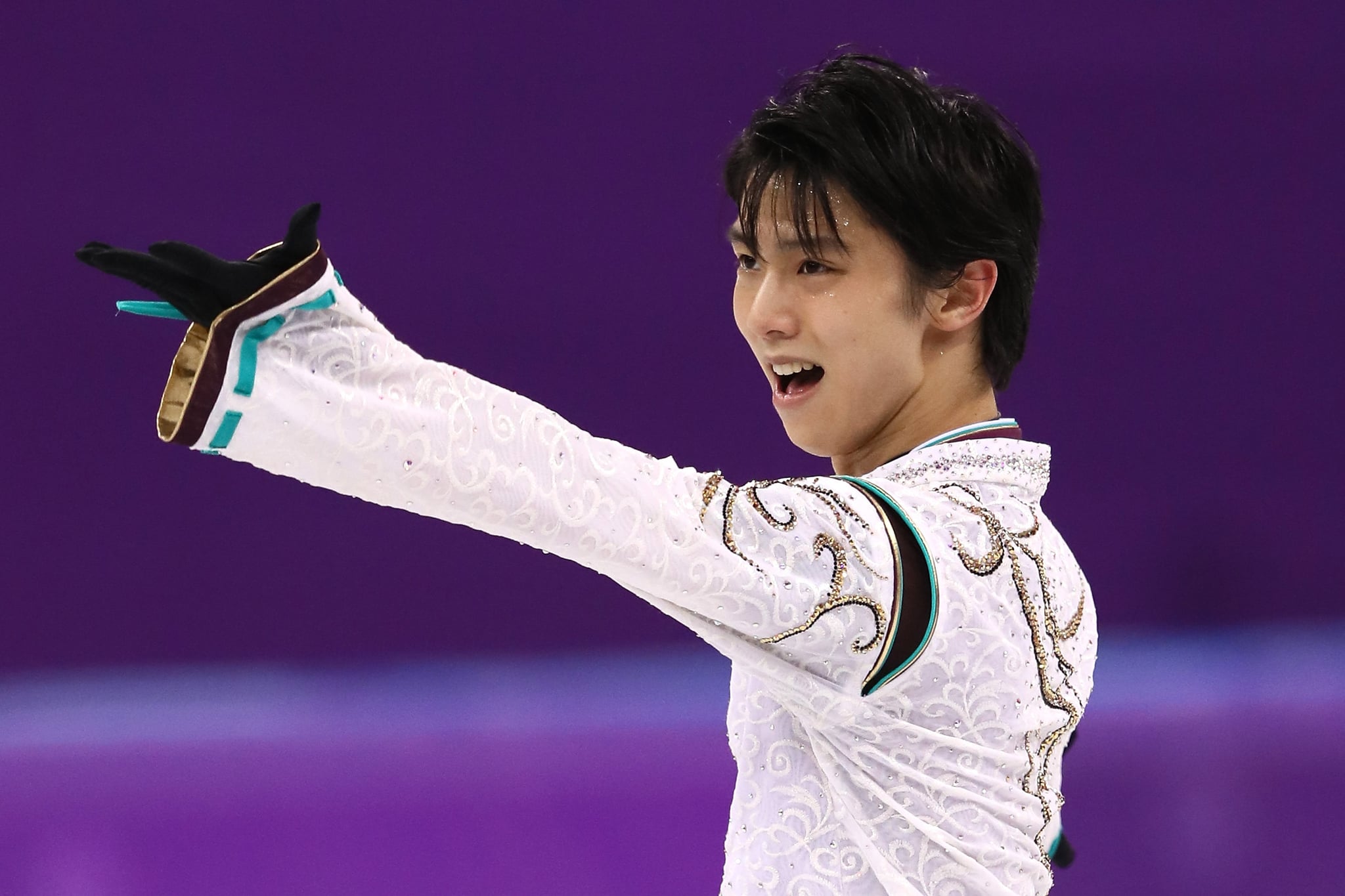 Given the deafening screams and blanket of Winnie the Pooh dolls that rained down on the arena, you would think Yuzuru Hanyu were a pop star. He has the sequins, after all! Instead, Hanyu just made history by winning gold at the Olympics.
After delivering two flawless routines, Hanyu, 23, won the gold medal in men's figure skating. He's also the first men's figure skater to win back-to-back gold medals since 1952, having won gold at Sochi in 2014. To make the win even sweeter, he shared the podium with fellow countryman Shoma Uno, who took home silver. The bronze medal went to Spain's Javier Fernández, who happens to have the same coach as Hanyu.
Outside of Hanyu's historic win, one of the most talked-about stories of the evening had to be Nathan Chen. Nathan came into the free skate in 17th place, but after an incredible performance — which earned him the highest score of the group for the free skate program — he finished fifth and made history by landing six quads in his routine.
Image Source: Jamie Squire / Staff