Nathan Chen Figure Skating Olympics Routine With 6 Quads
Nathan Chen Just Landed 6 Quads at the Olympics, and We're Losing Our Minds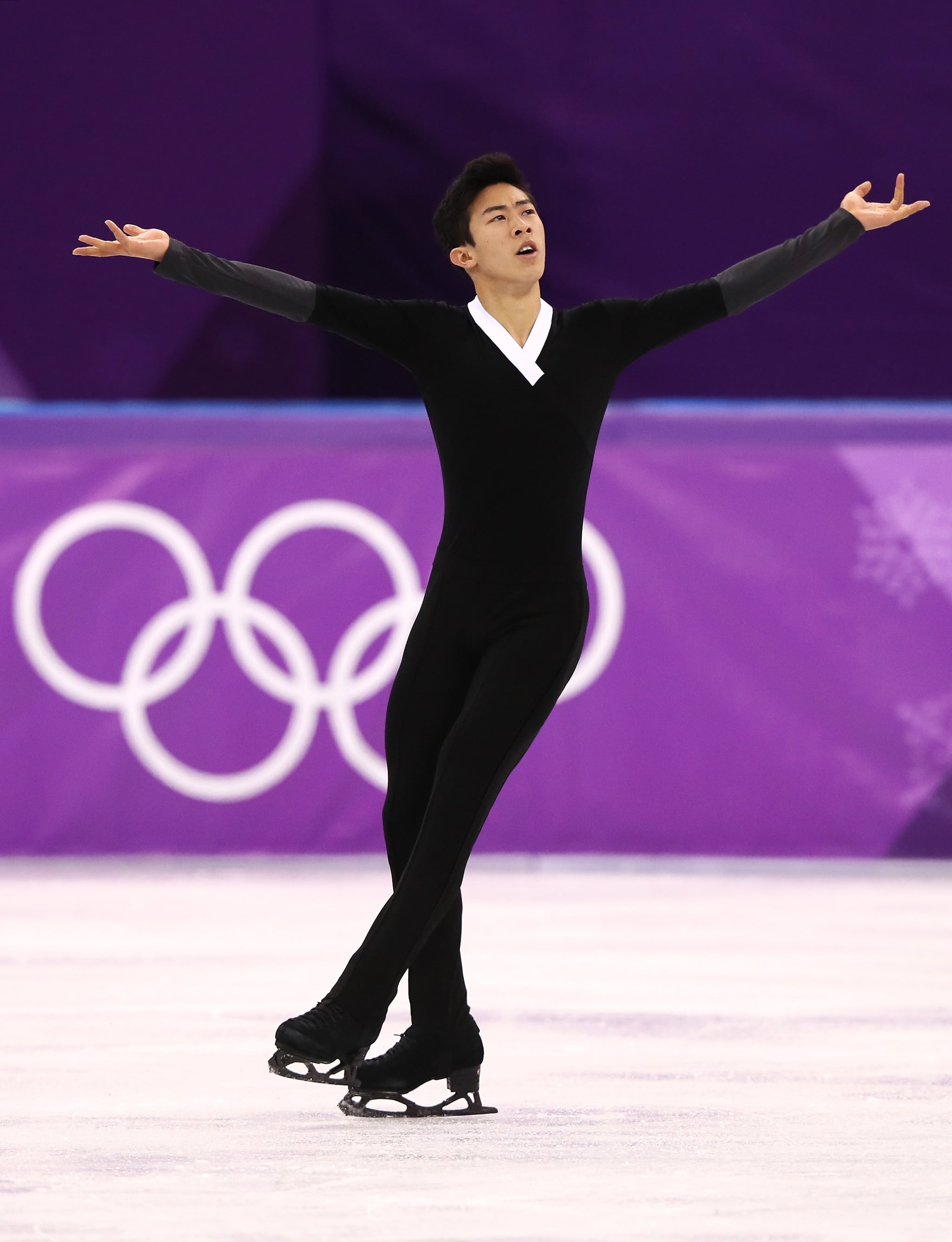 This was not the Olympics anyone expected for men's figure skater Nathan Chen. A strong contender for gold, Nathan struggled in the team event, only to fall to 17th place during the men's short program. It left everyone puzzled and searching for why he seemed to be unraveling. As Nathan himself said in a press conference after the short program, "I honestly have never been in this position before, so I don't really know exactly what to do."
Turns out Nathan knew exactly what to do. When he hit the ice for the men's free skate on Feb. 16, he showed the world exactly why he is a revolutionary in the sport. With an aggressive number of quads in his program, he hit all five planned for his routine and then added in an extra one for good luck. In doing so, he became the first figure skater to land six quads at the Olympics (the previous record was three!). Nathan showed us again why he is the "quad king" and one of the greatest skaters competing right now. On his decision to attempt six quads, Nathan told NBC, "I already fell so many times — I might as well throw everything down and see what happens."
Beyond the pure athleticism of the routine, we watched Nathan dazzle on the ice with his artistry and grace. And in an unexpected turn of events, it may even get him onto the podium after all. His free skate earned him a high of 215.08, which brings his total to 297.35. For context on how far the sport has come, Nathan's standings are well above the gold-medal win of 280.09 at Sochi in 2014. You can trust that we'll be watching closely to see how this amazing competition ends up. For now, take a look at Nathan in all his quad glory!
"Nathan Chen is still the quad king!"

This is history. @nathanwchen with SIX quads in his men's free skate program. #WinterOlympics #BestOfUS https://t.co/Ldd0aubwzt pic.twitter.com/LrM7LDjArn

— NBC Olympics (@NBCOlympics) February 17, 2018
Image Source: Jamie Squire / Staff