Personal Trainer Tip For Group Fitness Classes
Stop: Read This Before You Sign Up For Another Group Fitness Class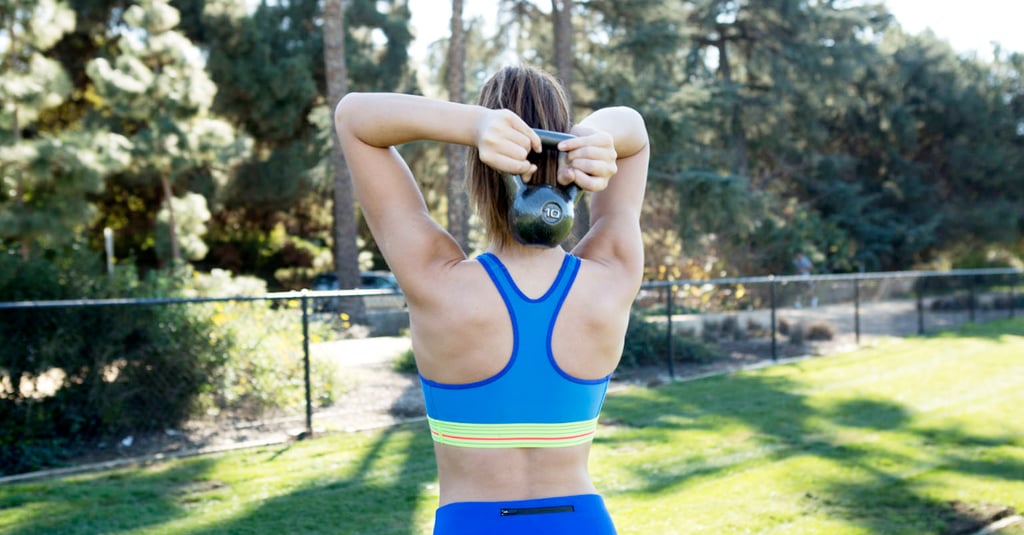 In my first-ever personal training session last week, I gained a surprising piece of information from my trainer: group fitness classes can easily cause injury, and it's more common than you think.
When chatting with Equinox personal trainer Kyle Panela, we dove into my fitness background, which for years has primarily consisted of studio and group fitness classes. While he encouraged me to continue yoga, as it's restorative and great for rest days, he warned against the dangers of attempting certain group classes without more experience.
"I cringe at the idea," said Panela. "People get hurt all the time taking those classes, especially when they don't have experience with mobility or strength training."
That said, not all classes require more advanced skills. And while Panela emphasized that these classes provide a great workout, a person's base strength, balance, and coordination all contribute to how injury-prone you will be. "Stamina, coordination, mobility, strength, and form are all factors that should be determined before jumping into a class," said Panela.
So what can you do before your next class? Do your homework. "You should definitely research or even watch the class before you sign up for it." He said it's also crucial to evaluate your own skill level in comparison to that of the class before signing up. Your group classes won't set requirements before sign-up, nor evaluate your physical state; your instructor has an entire class to look out for, so it's up to you to determine if you're ready.
If you don't feel ready, there are things you can do to prepare. Panela emphasized the importance of a mind-muscle connection. Before you set foot into your next class, Panela said, "it's crucial to gain knowledge of certain movement patterns through strength training." The most important patterns he listed are "hip hinges, scapular retraction, proper squats, and good thoracic, shoulder, hip, and knee mobility."
Having these things dialed is imperative before taking on a class with "more dynamic or complex movements," so you can have a fun, intensive, injury-free workout and take all the classes your heart desires. If you need some help figuring out what this looks like, consult your trainer, a staff member of your gym, or a group fitness instructor outside of class.