Proper Gym Etiquette
10 Unwritten Rules to Always Follow at the Gym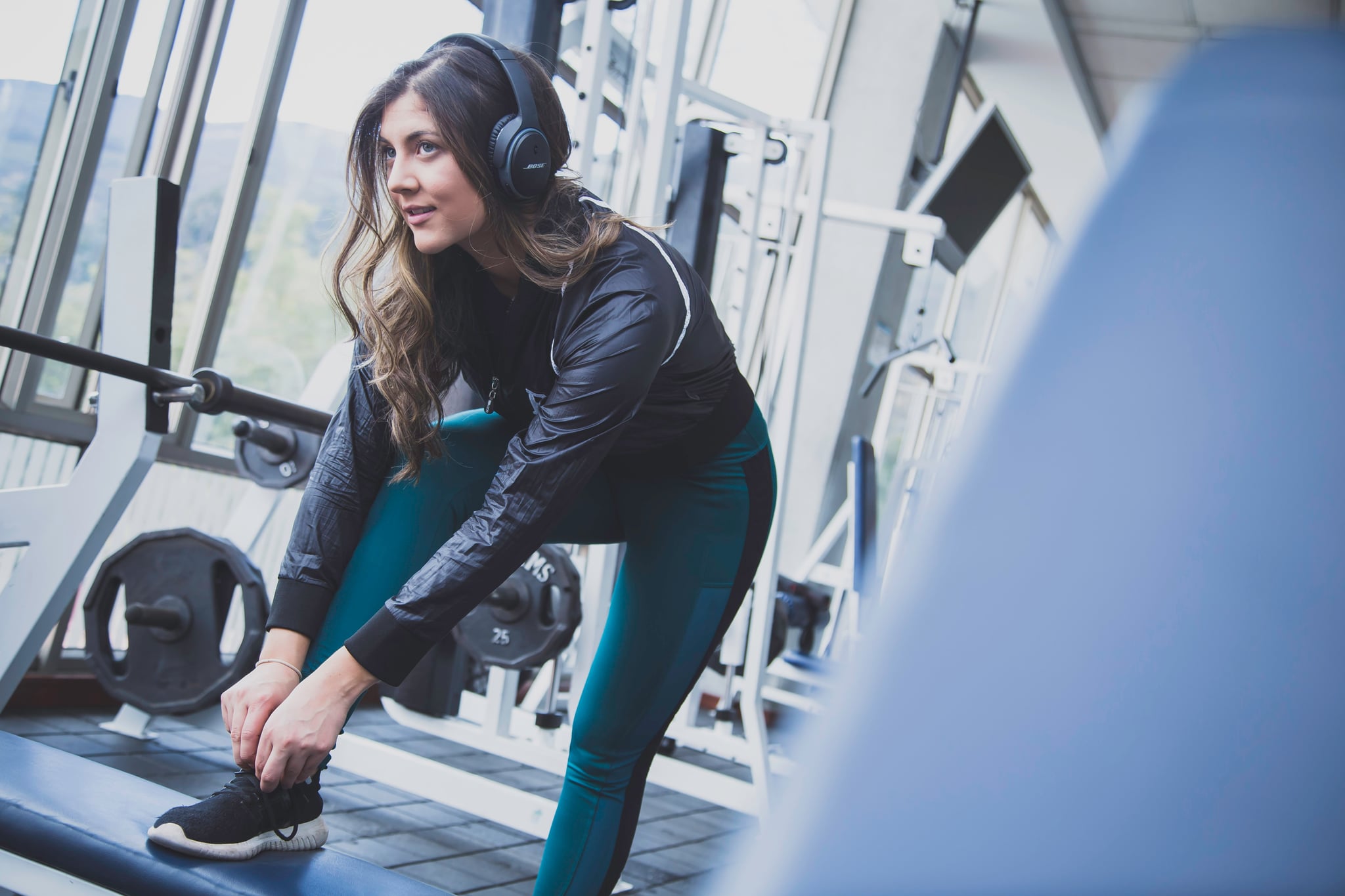 If there's one place where people's true colors show, it's the gym. It really tests your cleanliness, hygiene, common courtesy, and respect all under one roof — and it's scary to see where gym-goers fail. If you're not sure if you want to date someone or be their friend, take their ass to the gym. Like any other public space, the gym also requires you to follow certain rules of etiquette, even if they're not plastered on the walls. Mind your manners and adhere to the 10 unsaid laws to avoid pissing everyone off.
Put your equipment away: This should be a given, but clearly not everyone understands this concept. Be an adult and return any weights or foam rollers where you found them.
Wipe down machines: There's nothing more disgusting than having to clean off someone else's sweat. Not to mention you're promoting the spreading of germs.
Utilize headphones: This isn't an opportunity to blast your playlist out loud. No one else forces you to listen to their music, so don't do it to them.
Don't reserve equipment: It's fine if you need to step away from your machine to grab some water or use the restroom, but don't keep others from using it if you know you're going to be gone for more than five minutes.
Keep it down: Lifting heavy inevitably results in some grunting, but unnecessary yelling can be incredibly distracting to those around you.
Save your phone calls for later: The gym is not your private office, so refrain from taking long calls in front of everyone. If the conversation is really that important, take it outside!
Be mindful of those around you: It's not very difficult to be aware of your surroundings. If you're blocking someone in the mirror, step aside. If you're standing too close to someone lifting next to you, give them space.
Be respectful: Instead of making fun of the newbie who's not using the equipment correctly, offer to spot them instead. The weight room is an intimidating place to begin with; don't add to the pressure.
Don't sit and text the whole time: If the gym is completely empty, go for it. But if it's prime time, someone may be waiting for you to finish as you sit on the elliptical or bench texting.
Save your snacks for after: Not only are you probably making a mess, but your wrappers and/or crunching are most likely annoying everyone around you.
Now you know the unwritten rules, but do you know what do with all that equipment? Here's a four-week workout plan to follow to help you get back in shape.