Pumpkin Spice RXBAR Taste Test
Be Still, Our RXBAR-Loving Hearts: Pumpkin Spice Is Back!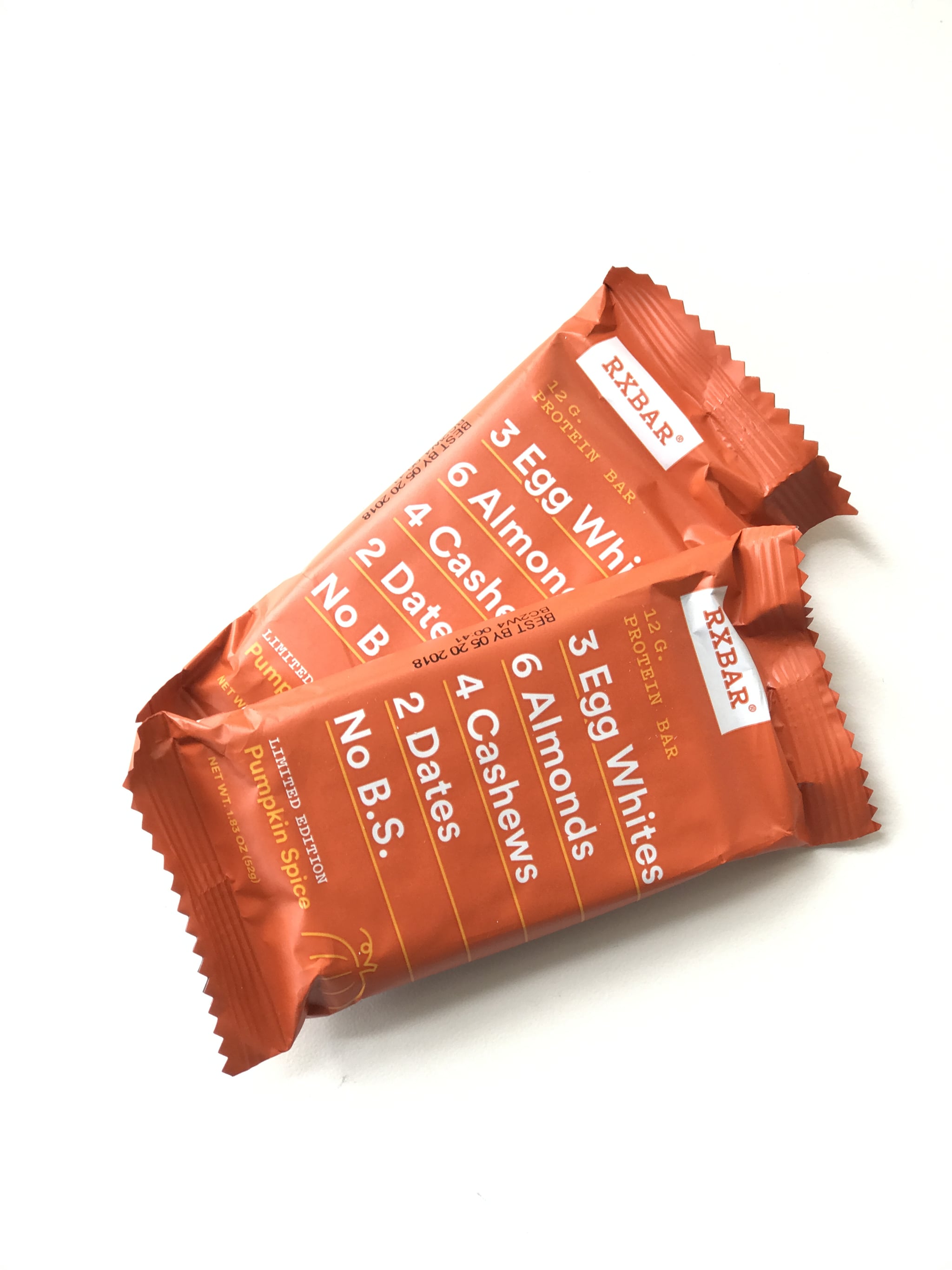 If you're not yet an RXBAR fan, you're about to be. And if you're already an RXBAR fan, you're about to be exceptionally excited: Pumpkin Spice is back, and it's superfreakin' delicious.
Even taste testers in our office who "don't like bars" were all about this holiday-inspired flavor. It's so good that they even compared it to what is usually considered the best RXBAR flavor: Chocolate Sea Salt (a serious compliment, to say the least).
It's made with three egg whites, six almonds, four cashews, and two dates (and "No B.S."). The pumpkin variety adds pumpkin (obviously) as well as cinnamon, cloves, and "natural flavor." The bar is only 210 calories, offering 12 grams of protein, with 14 grams of natural sugar (zero added), 24 grams of carbohydrates, and eight grams of fat. Here's what everyone had to say about its flavor:
Hands down this is my new fav RX!
PERFECT for Fall workouts!
Love, LOVE, LOVE!! It's one of my favorite bars — second to choc. sea salt!
Has a nice spice to it; not too sweet!
Very close to my fav bar!
Awesome.
Probably the best pumpkin-flavored bar on the market.