Quick Arm Workout For Women
This No-Equipment Workout Sculpts Sexy Arms Fast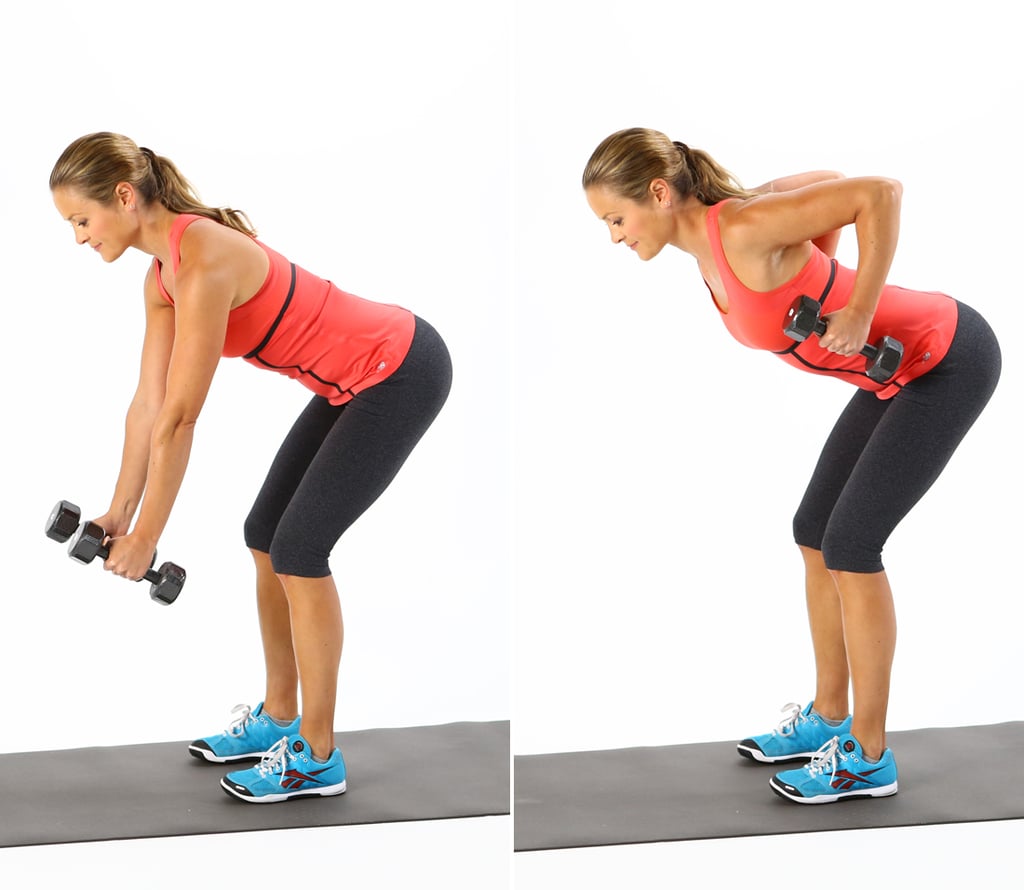 Reps: 12
Lean forward and bend both knees, remembering to keep a flat back.
Extend your arms so they are straight. Lift the dumbbells straight up to chest level, squeezing your shoulder blades together as you do. Be sure to keep your elbow in and pointed upward. Don't arch your back.
Slowly lower the weights back to the starting position to complete one rep.
A set is 12 reps.
This move makes for shapely shoulders and a powerful back.