Quinoa Cereal With Caramelized Bananas
You'll Want to Replace Your Oatmeal With This Warm Quinoa and Caramelized Bananas
The following post was originally featured on Running to the Kitchen, which is part of POPSUGAR's influencer network.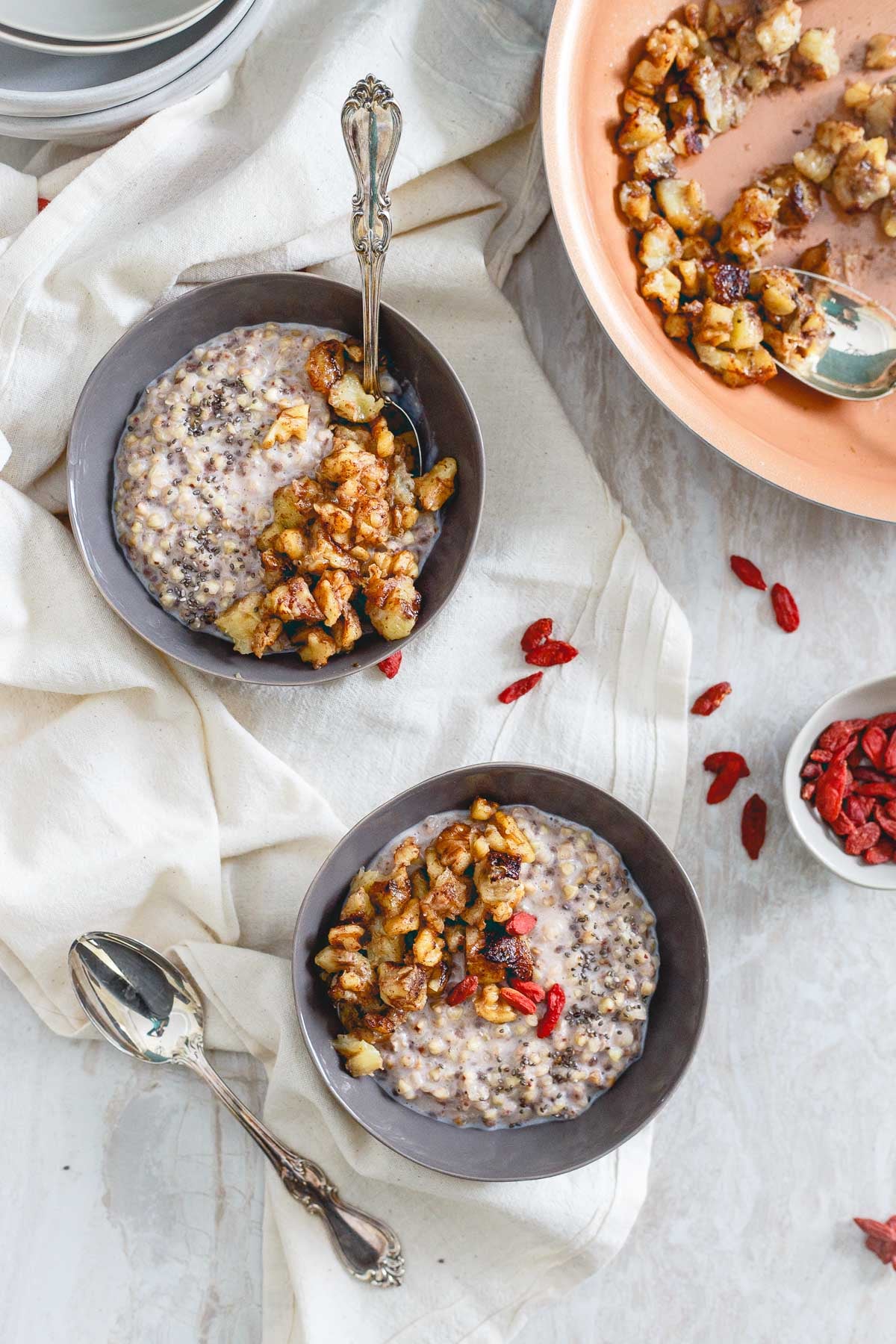 This warm quinoa cereal is topped with a caramelized banana and walnut compote, drizzled in almond butter and garnished with superfoods like goji berries and chia seeds. It's also easily made with buckwheat groats as an alternative (both options in recipe below)!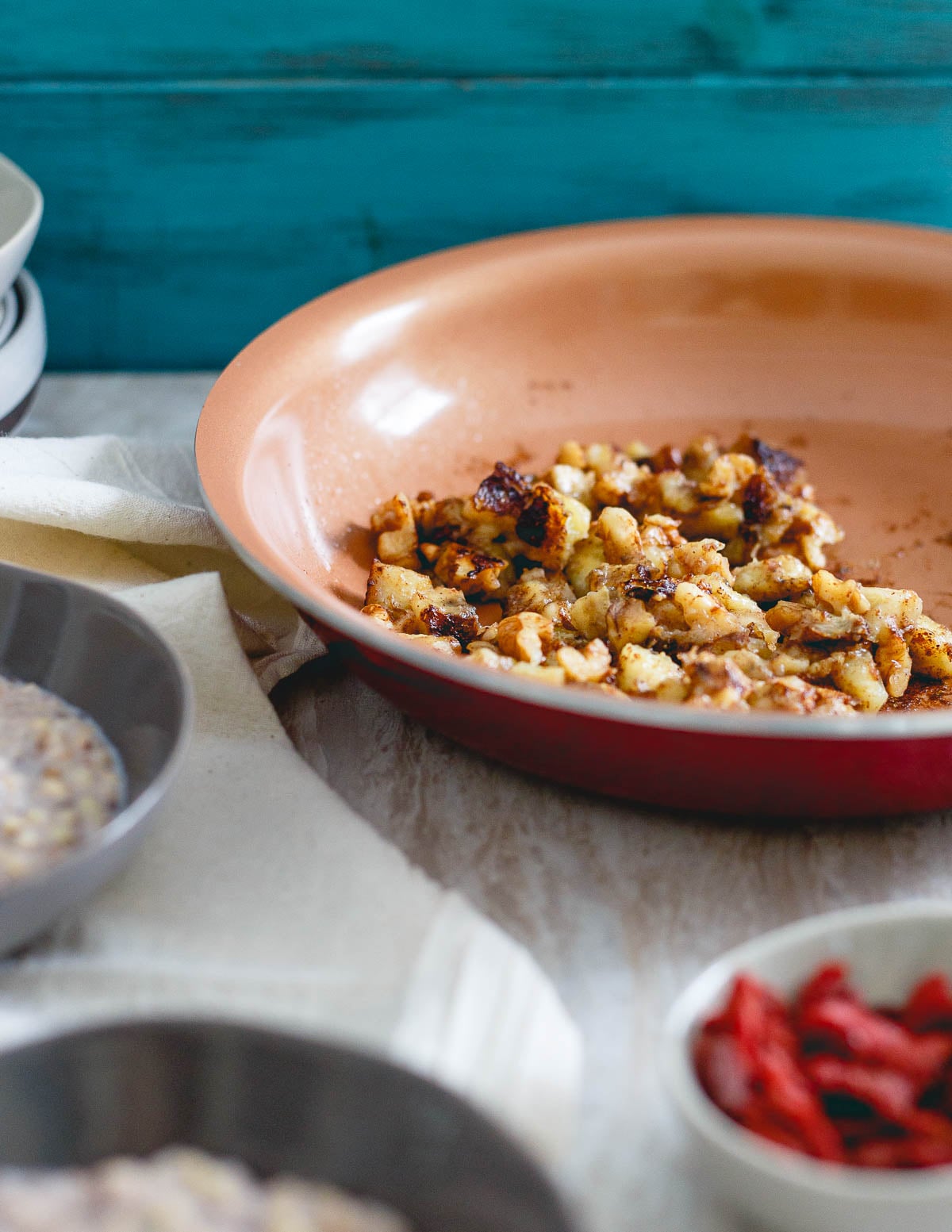 This is barely a recipe and more so just one delicious way to enjoy quinoa that you probably haven't thought of. Warmed, with coconut milk and topped with a mixture of caramelized bananas, walnuts, and almond butter. Extra taste points for eating it with a little spoon.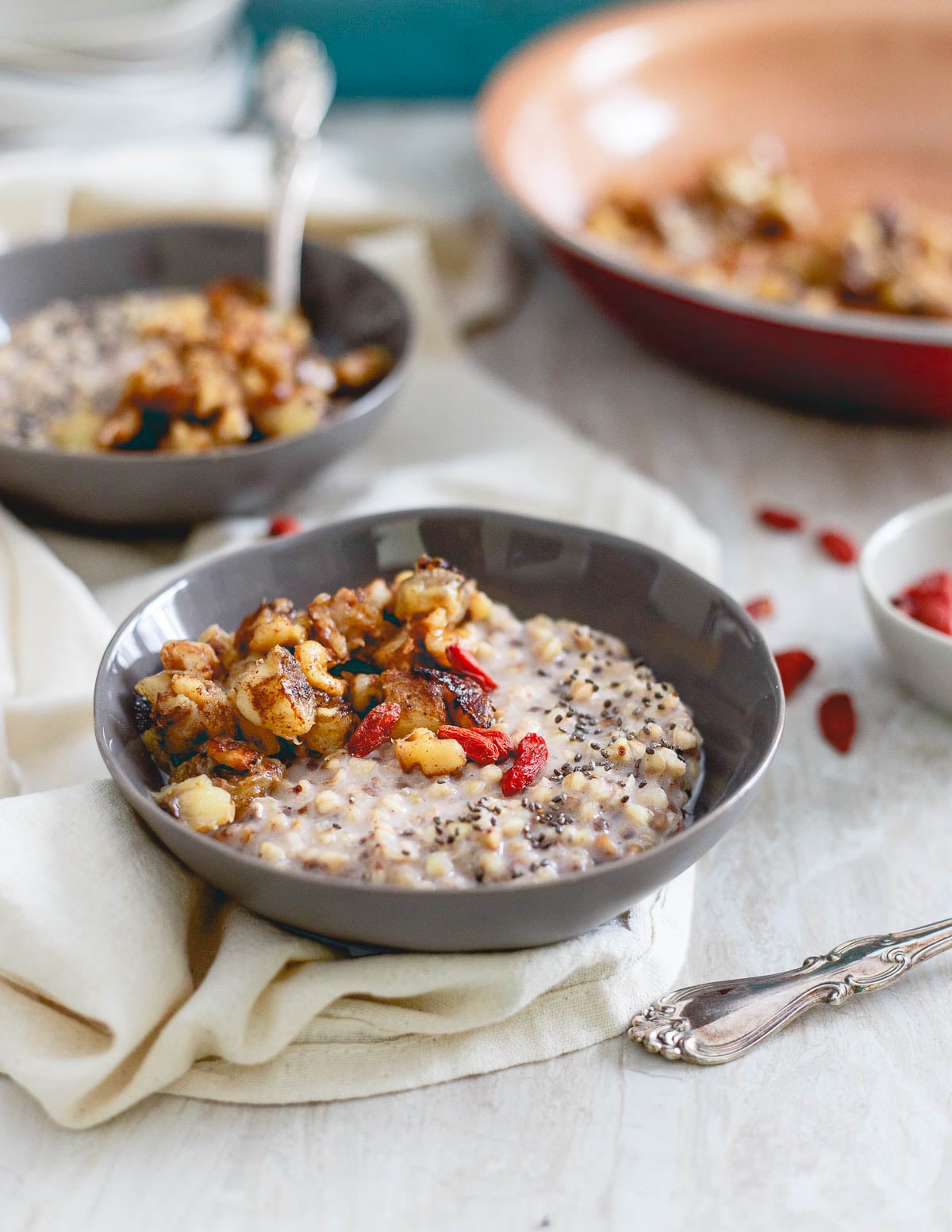 Don't worry, the quinoa negates the butter used to caramelize the bananas. Fact. Fair warning though, husbands have been known to eat remaining caramelized banana walnut mixture straight from the pan in the two minutes you turn your back. Don't make that mistake.
Quinoa Cereal With Caramelized Bananas
Running to the Kitchen
Notes
This warm quinoa cereal is topped with caramelized bananas and walnuts. It's a protein powerhouse of a breakfast. There's also an option for using buckwheat instead.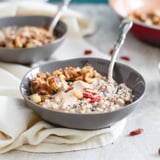 Ingredients
1 cup cooked quinoa
1/2-3/4 cup coconut milk
1 banana chopped
1/2 teaspoon cinnamon
1/4 teaspoon nutmeg
2 tablespoons walnuts chopped
1 tablespoon agave
1 tablespoon butter
1-2 tablespoons almond butter if desired
Directions
Combine bananas, spices, walnuts, and agave in a small bowl and toss to coat.
In a medium skillet over medium heat, melt butter and add banana walnut mixture.
Cook for about five minutes, stirring occasionally until bananas start to caramelize.
While bananas cook, divide quinoa into two bowls and pour coconut milk on top. Warm in microwave.
Add caramelized banana mixture to quinoa and drizzle with almond butter if using.
Information
Category

Breakfast/Brunch

Cuisine

North American

Yield

2 Servings

Total Time

6 minutes, 59 seconds