Sports Illustrated Swim Model Veronica Pome'e on Depression
SI Swim Model Veronica Pome'e Opens Up About Depression and How Exercise Helps Her Manage It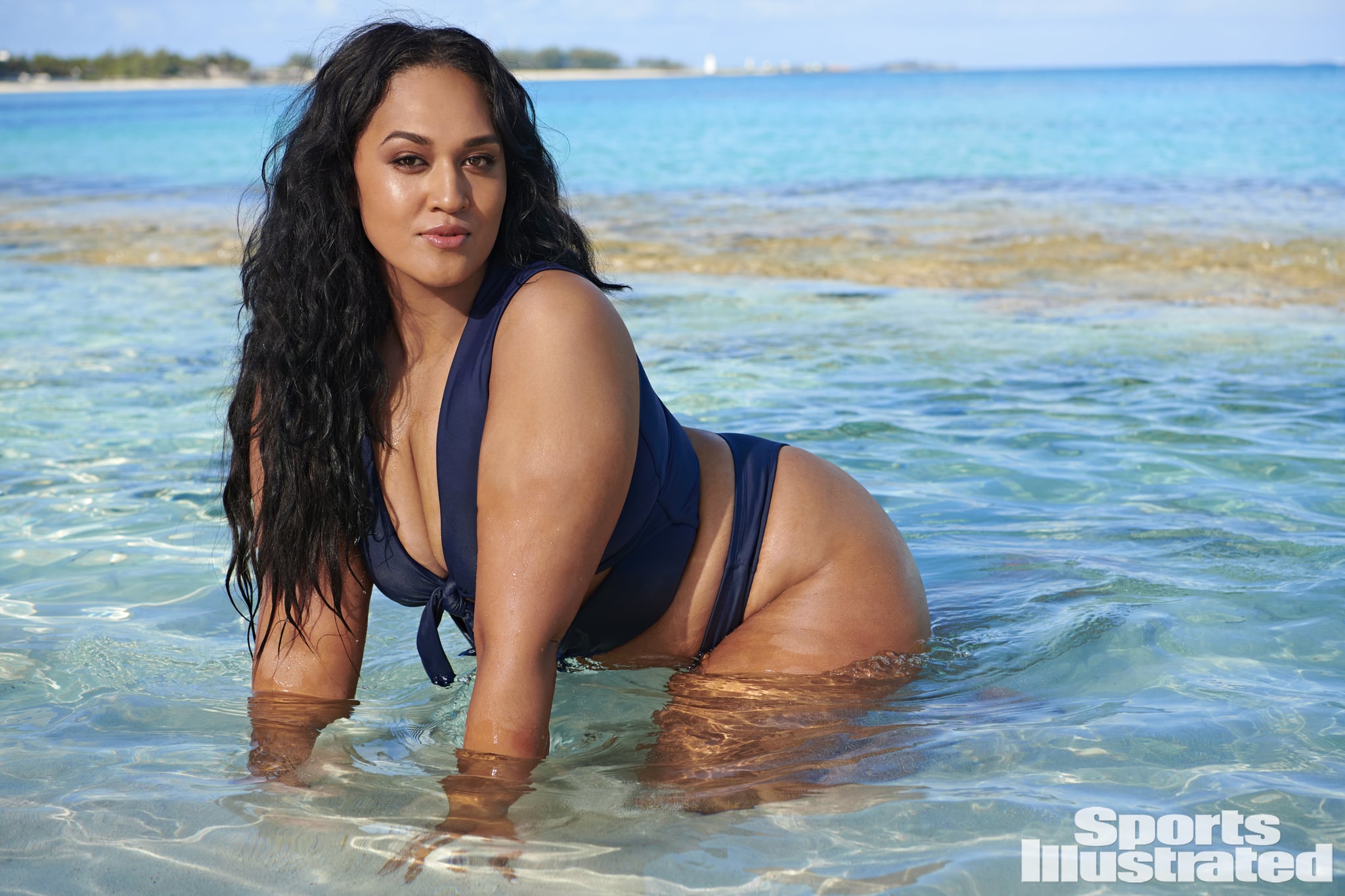 Veronica Pome'e is the first Polynesian model to be featured in the Sports Illustrated Swimsuit Issue, and for her, "It means that I'm the ultimate dream," she told POPSUGAR. As excited and honored as she feels now, Veronica admitted it almost didn't happen. She explained that the fear of failure almost kept her from entering the SI Swim Search, and we're so happy she followed her heart and did it anyway.

Seeing women who look like Veronica — brown and curvy — represented in Sports Illustrated, and in the media in general, is inspiring for many. Throughout her journey of becoming a Sports Illustrated swim model, Veronica shared, she's been able to educate people about Polynesia and her culture, conquered her fears (who wouldn't feel some kind of way about wearing a string bikini bottom?!), and reclaimed her power when it comes to beauty standards.
For Veronica, this entire experience has become less about how she feels and more about how people who see the magazine and her photos will feel. Her goal: "For girls, plus-size or not, to feel more empowered, more inspired, and feel like they can do whatever the f*ck they want because it's their choice."
Veronica on Anxiety and Depression
Veronica hopes to inspire and motivate the people who come across her images, and one way she's doing this is by openly discussing her mental health. "Last year was the first time that I was introduced to what what depression was," she said.
Veronica described herself as having a tough shell but being sensitive and emotional on the inside. "When I'm going through something, I don't like to talk to people about it. I kind of just go through it, and I thought it was a very normal thing. I thought that everyone has their ups and downs and it's just about you getting through it." This changed in 2018, when she noticed her mood wasn't "just regular up and down." After feeling down for months, "That's when I started to realize it was actually depression," she explained.
How She Copes With Depression
Everyone has different methods for coping, and Veronica shared what works best for her. "As a plus-size model, the misconception is that we're super unhealthy and we don't work out; those are my go-tos. That's the thing I have to do [exercise and be healthy] to feel good about myself," she explained. When she feels like she's "in a funk," Veronica said, she likes to go outside and be active.
Another thing Veronica does to stay centered is journal every day. "I have to write my thoughts down. Whether it's good or bad, I just have to get it all out on paper so that I can organize them." She's also found that talking to her brothers, meditation, and listening to podcasts all help.
If you are feeling anxious or depressed and need help finding help or resources, call the Anxiety and Depression Association of America (1-240-485-1001) or the National Alliance on Mental Illness (1-800-950-6264).
The 2019 Sports Illustrated Issue is on sale now.
Image Source: Sports Illustrated / Yu Tsai