Starbucks Teavana Citrus Defender
Starbucks Just Released the Perfect Wellness Teas to Get You Through Winter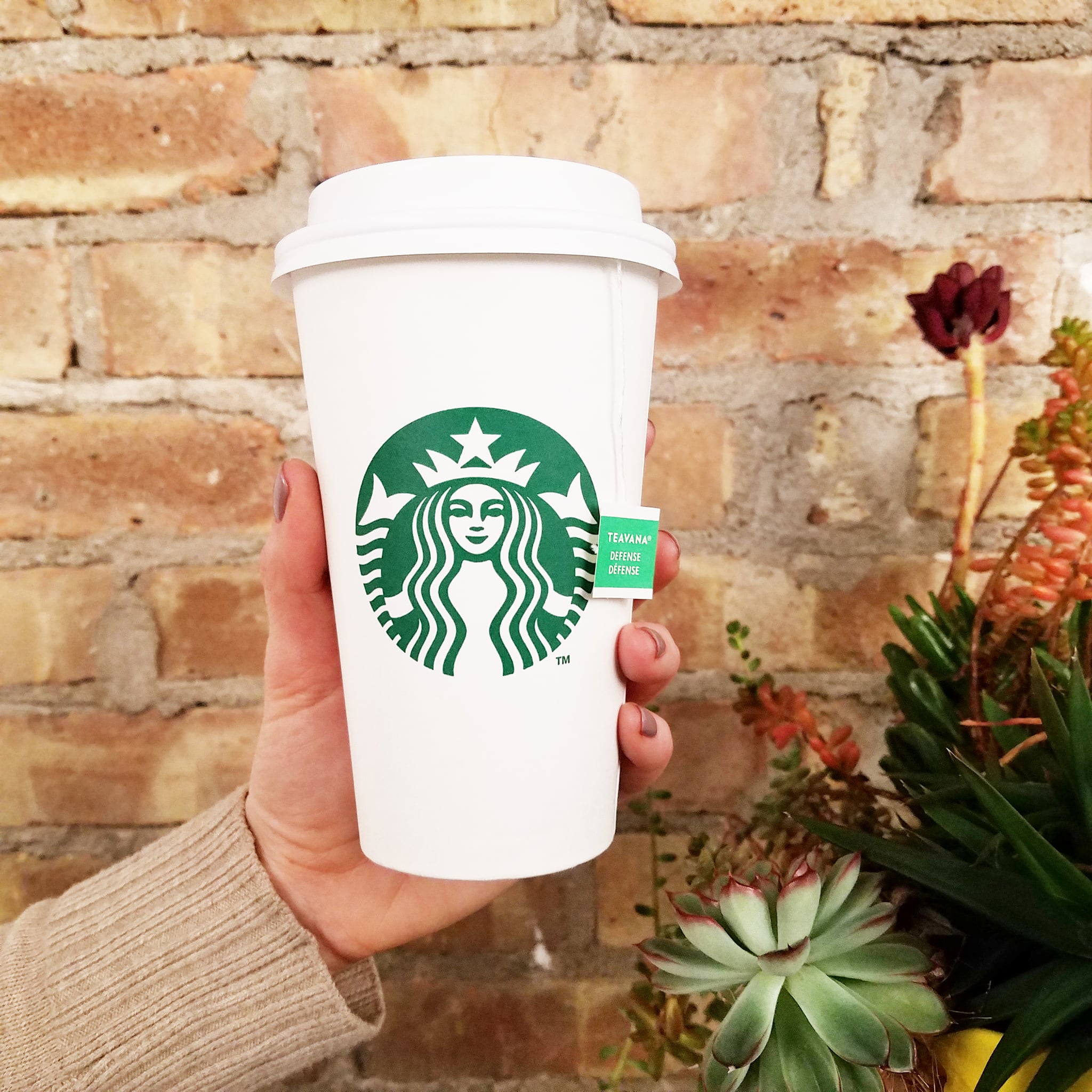 Starbucks has heard our sniffling and shivering and has answered our Winter prayers with the perfect healthy drink. The new Teavana Citrus Defender is made with Teavana's Defense Wellness Tea, steamed lemonade, hot water, and honey. I can feel the congestion clearing up just from hearing the ingredients! The drink combines warm seasonal flavors like cinnamon and citrus with a healthy dose of vitamin C.
Gone are the days of raised eyebrows and confusion, because unlike with the "medicine ball" drink from the secret menu, all baristas know exactly how to make the new throat-soothing beverage.
In addition to the citrus menu item, three new Teavana Wellness Teas have been added to the lineup. As previously mentioned, the Teavana Defense Wellness Tea is a white tea blend with Vitamin C and hints of orange. Teavana Comfort Wellness Tea is a mix of ginger, peppermint, and spearmint, and the Teavana Rev Up Wellness Tea is made with black, green, and oolong tea plus hints of mango, peach, and apricot for an energy boost. Even if you're not feeling under the weather, the new teas are a perfect way to warm up. It looks like we've got a few more items to add to our list of low-calorie Starbucks drinks!