Taco Bell Vegetarian Options
Vegetarians: You Have 5,700,000 Options at Taco Bell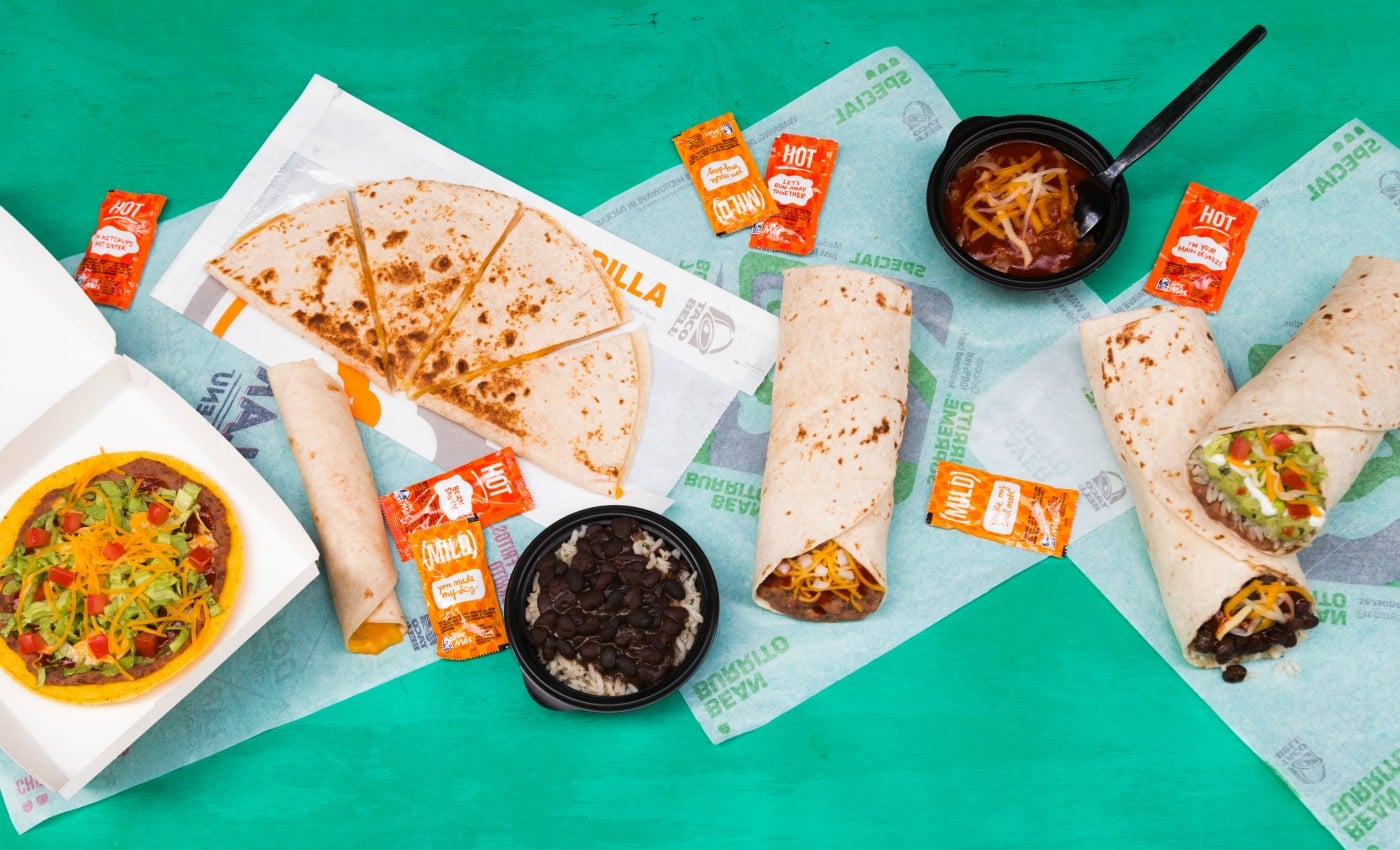 Celebrate World Vegetarian Day in the most pragmatic way — by indulging in one of Taco Bell's nearly 6 million vegetarian combinations. No, we're actually not kidding.
Someone at Taco Bell with a lot of time and apparently a PhD in math (or Rain Man, who can say?) calculated that with the 12 vegetarian menu items and 36 ingredients, there are 5.7 million vegetarian combinations at Taco Bell. That's a lot of tacos.
Taco Bell sent us the longest press release we've ever seen, detailing the exact 5,700,000 combinations, which includes Mexican-inspired vegetarian tacos, burritos, Crunchwraps, and more. Mmm, Crunchwraps.
For those of you eager to exhaust your vegetarian Crunchwrap options, you better have the elixir of life on hand, because by eating one T-Bell treat per day, you'd need nearly 16,000 years to get through the list. We're not mathematicians or anything, but we think that might actually be impossible to do.
This list of options (which we received via email), if printed, would be 228,000 pages long, which is about 190 times the length of the average bible. Think of it as The Taco Bell Testament. A very, very long testament. It's also about 262 times the length of Harry Potter and the Order of the Phoenix, and you KNOW that was a long-ass book.
Taco Bell is the "first and only Quick Service Restaurant to be certified by the American Vegetarian Association," the Bell said in a press release. We assume that certification comes from having enough vegetarian options on hand. Either the American Vegetarian Association has incredibly excessive expectations or Taco Bell REALLY wanted to set the bar high. They certainly did a good job of it. And now, tacos.
Image Source: Taco Bell