Is Thanksgiving Turkey Keto?
Already Dreaming of Thanksgiving Turkey? Here's What Keto Dieters Need to Know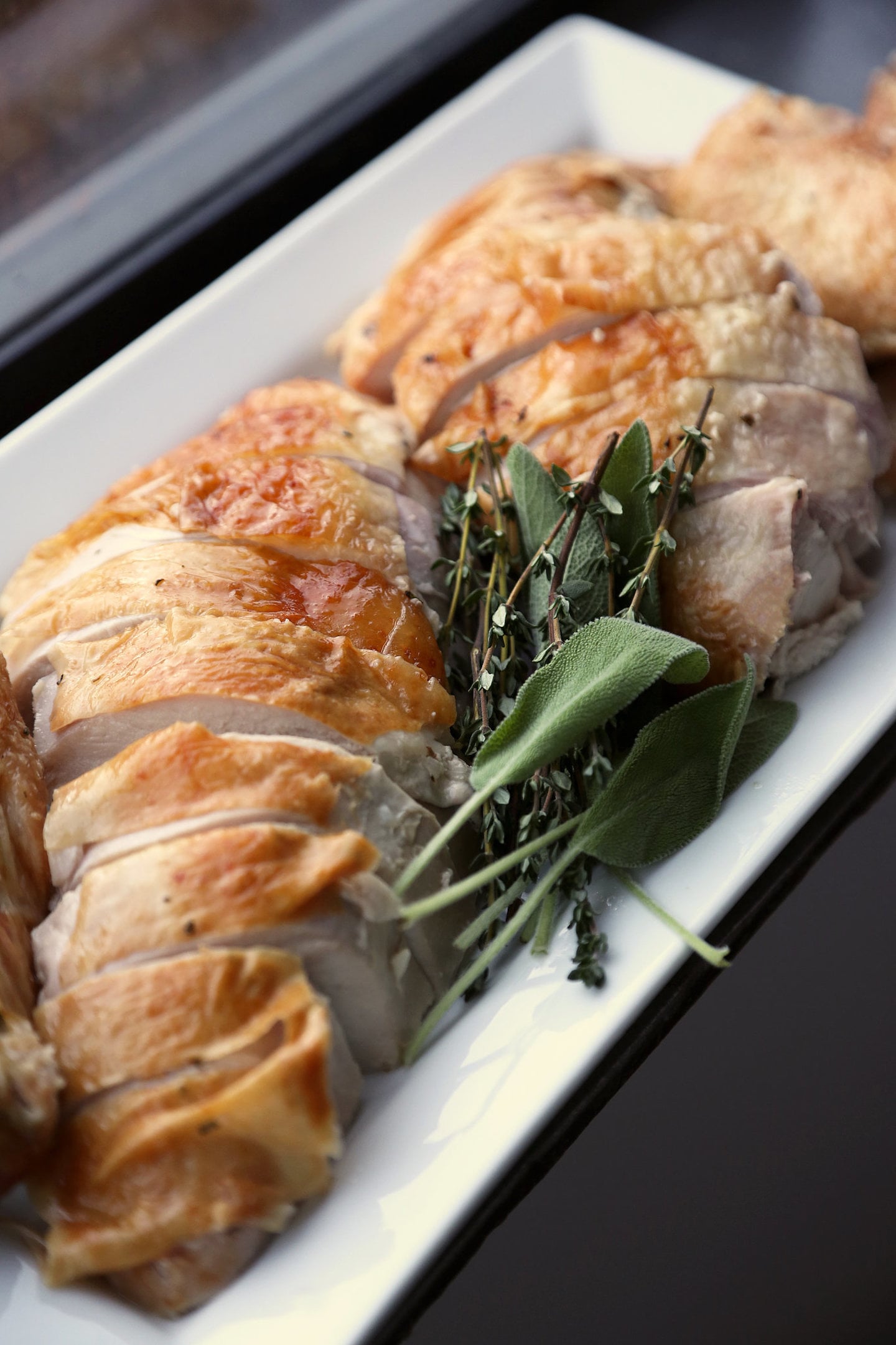 If you've made the leap and started the low-carb, high-fat ketogenic diet, you already know that the holidays are going to be tough. But here's one less thing to stress about as you prep for your family gathering: Thanksgiving turkey is keto-friendly.
"Turkey itself is keto-approved, as it has zero carbs," Franziska Spritzler, RD, a certified diabetes educator in Huntington Beach, CA, told POPSUGAR.
But you're not totally out of the woods just yet. If you want to follow the keto diet even through your holiday meal, you'll have to make wise choices on your side dishes.
"If you're strictly keto, you'll definitely want to avoid starchy sides like sweet potatoes and mashed potatoes, as well as gravy, as it's typically thickened with flour or cornstarch," Spritzler said. "Also, be sure to steer clear of cranberry sauce, which contains added sugar, and green bean casserole, which contains nearly 20 grams of carbs in a single portion."
Of course, there are plenty of ways to make these dishes with keto-friendly ingredients, so you don't have to miss out this Thanksgiving.
Image Source: POPSUGAR Photography / Anna Monette Roberts