Vanessa Hudgens Talks About Negative Self Talk
Vanessa Hudgens Wants You to Know That You'll "Always" Get Through Negative Self-Talk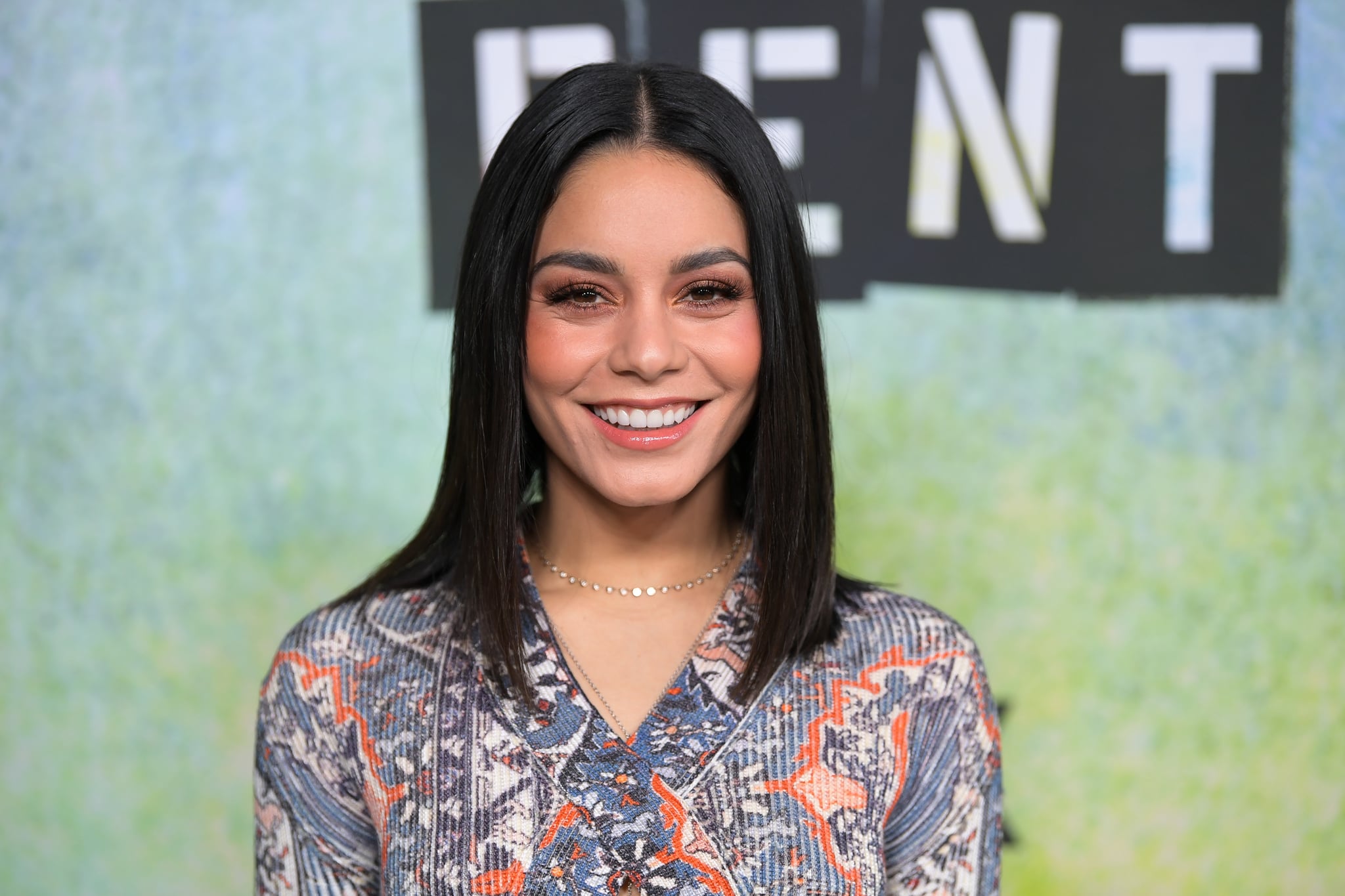 When I walked into the Energi workout studio to interview Vanessa Hudgens, where we'd taken Megan Roup's The Sculpt Society class sponsored by Propel Vitamin Boost, she was in the middle of stretching her hamstrings — the workout was hard, let me tell you. So, I expected to talk fitness with her. After all, she's told POPSUGAR in the past that she's quite the fan of group classes. But, what I didn't expect was the rest of our conversation: her love of poetry (she's currently reading Ernest Hemingway) and what gets her out of bed in the morning (her alarm clock, she joked). And, when I asked her about negative self-talk, that's when she really opened up.
For background, Vanessa told me that she had a "quarter-life crisis" of sorts at age 27. "When I turned 27, I literally woke up and felt like I had no idea what I was doing and who I was," she said. "But I'm grateful for those moments because they make you reassess yourself, and I think that's always such an important thing to do because if you don't have a statement, then you stand for nothing."
This is something Vanessa, now 30, would tell her 18-year-old self — the one who was in the middle of that whirlwind High School Musical success — that when it comes to pulling through, "you always do." But, like anyone, she still has bad days. When she experiences negative self-talk, Vanessa recognizes the fact that it's fear-based, she said, but she doesn't fight it. "I tell myself that it's a valid thought, but it's not one that's going to help me in any way, so I change the conversation that I'm having within myself and have faith that it's going to be OK."
Vanessa said that goes for all negative thoughts: she doesn't fight them. Instead, she'll listen to whatever music resonates with her mood. For instance, if she wakes up "feeling kind of upset at the world," she'll put on Trentemøller because it's "dark and vibey, and through listening to it, it makes me feel like someone else is going through it with me and makes me feel a little less alone." It's important to her to feel everything, she admitted. You don't always have to be happy — being human, she said, is about embracing "all aspects of your feelings" — but know that it's temporary, and tomorrow is brand new.
No, it's not easy to combat negative self-talk, but pinpointing where those thoughts are coming from rather than pushing back in frustration may help. And really believing that the next morning brings a reset button is key, Vanessa said. Indulging in practices of self-love and finding time to unwind act as coping mechanisms, too (looking after her skin, for example). Vanessa also likes to unwind by drinking wine — red at night; white in the afternoon; rosé, of course, on pool days.