WW Pizza Dough Recipe
This WW-Friendly Pizza Dough Only Has 2 Ingredients — Yes, Just 2!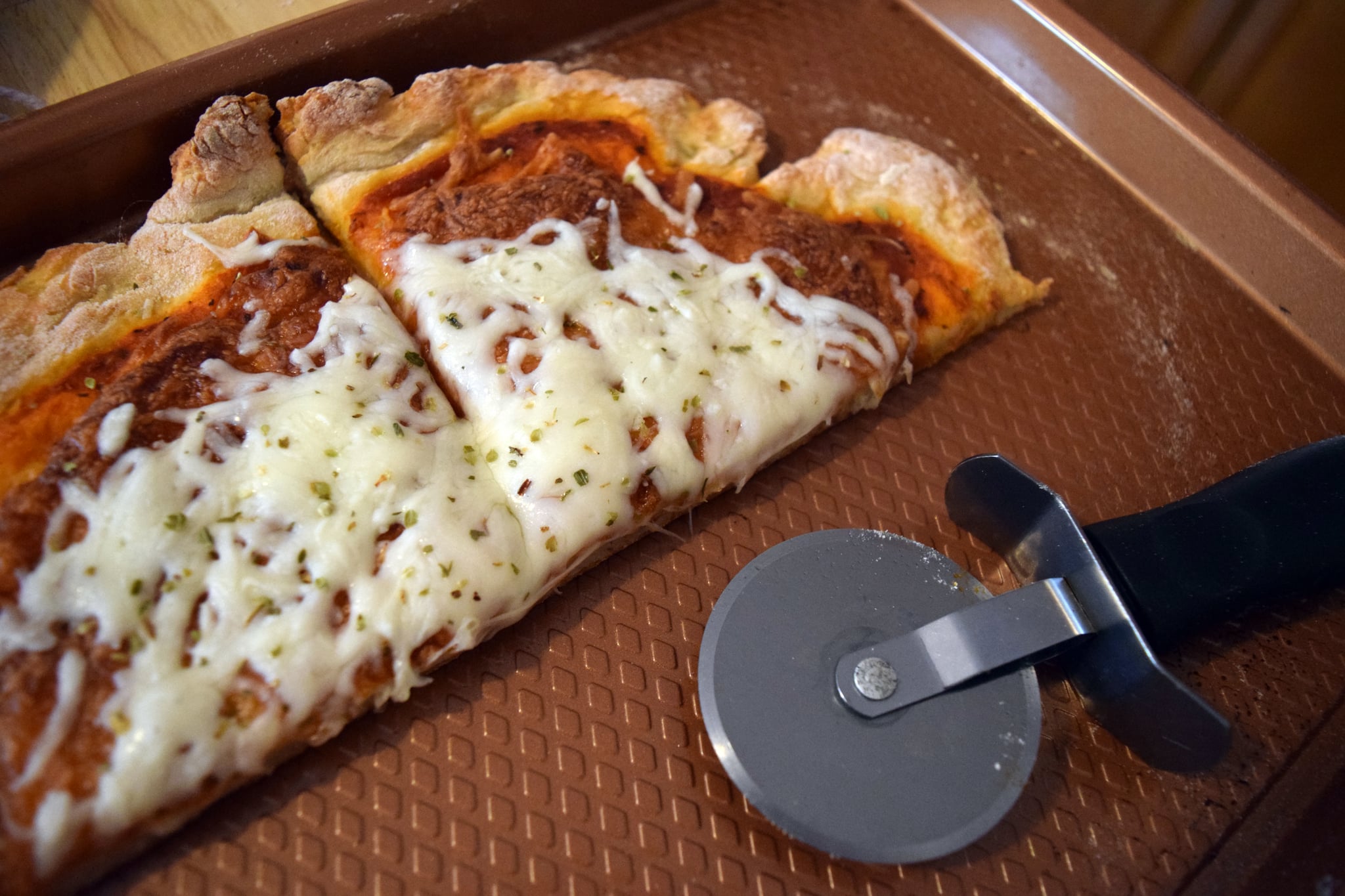 When I say this is the easiest WW recipe you'll ever see, I truly mean it. This pizza dough only has two ingredients and absolutely fits right into your WW SmartPoints budget for the day. I'm very serious! I wouldn't joke about pizza.
All it takes is self-rising flour and plain nonfat Greek yogurt to make this pizza dough. Then you can top it with whatever you want, but keep in mind, as you're piling on your toppings that the dough recipe has 13 SmartPoints.
While it might sound hard to believe that you can make pizza dough with just flour and yogurt (I was skeptical myself), it truly can be done. The dough will be a little less elastic than what you might be used to, so don't be alarmed if it's shaped funny. After all, look how mine came out. Your baking time will also depend on how thick or thin you have your crust. I like mine thicker, so I baked it longer. You can also prebake your crust so you don't end up with overdone cheese. It takes a little bit of experimenting to see exactly how you want it, but rest assured, the pizza is delicious and simple!
2-Ingredient Pizza Dough
Original Recipe
Notes
Make sure your flour is self-rising, otherwise your crust will be dense and flat.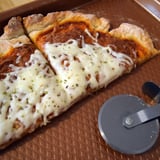 Ingredients
1 cup self-rising flour
1 cup plain nonfat Greek yogurt
Directions
Preheat oven to 400°F.
In a bowl, mix the flour and Greek yogurt until they come together in a dough ball.
Dust a clean flat surface with more flour, and turn your dough ball onto it.

Knead your dough ball until it's firm, then use a flour-dusted rolling pin to roll out to desired shape.
Place your crust onto a baking sheet, and top with whatever toppings you prefer.

Bake 20-30 minutes depending on how crispy you want your crust and toppings.
Information
Category

Main Dishes, Pizza

Cuisine

Italian

Yield

1 pizza

Prep Time

10 minutes

Cook Time

20 minutes

Total Time

29 minutes, 59 seconds
Image Source: POPSUGAR Photography / Hedy Phillips