Weekend Running Tips
Confession: I'm a Serious Runner but I Still Like to Party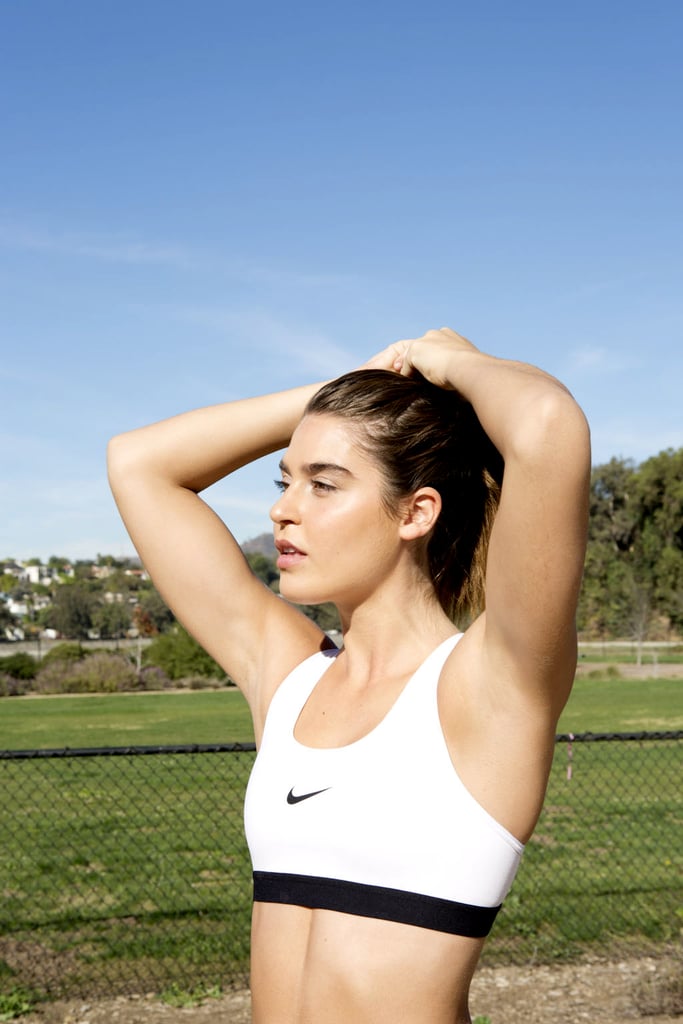 Some people like sleeping in when the weekend hits, but my favorite thing to do on Saturday morning is head out for a long run, usually through Golden Gate Park. The weather is always perfect, the scenery is gorgeous, and there's something about finishing a long run before starting my day that makes me feel like I've accomplished something, especially if later-day plans include less respectable (but just as important) events. But even though I like to run, it doesn't mean that it's easy to rise and shine on a Saturday — especially since I am decidedly not a morning person. The good news is this late-night cocktail-lover can get up and run her heart out on the weekend — and you can too with these tips.
Be Smart at Happy Hour
I like fitting in a morning run on Saturdays, since it's a great way to start the weekend off on the right note. The problem: I've also been known to enjoy a much-needed Friday happy hour or two. But after realizing the hard way that dehydrating cocktails and early morning running success don't go hand in hand, I've learned to prioritize. Getting up early to run makes me feel better than staying out late on a Friday night and feeling demotivated the next day, so I've learned that sometimes saying no to post-happy hour plans, ordering just a couple drinks throughout the night, and water backing as much as possible are all good strategies for ensuring I stick to my workout plans. Plus, once I've completed my run, I know I'll have Saturday night to meet up with friends without feeling guilty about skipping my workout.
Enlist a Buddy
I'll admit, there've been many times when I would've hit the snooze and snuggled in bed if it weren't for my similarly motivated running buddy. Even if we head out later than we planned on, being able to hold each other accountable is always a good thing.
Don't Overthink It
Unless I'm training for a race, my usual MO for my weekend long run is to not have a plan. Sometimes, I wake up and am able to run nine miles easily — other times it's hard to even finish five. I like thinking of my weekend runs as "anything goes" — sometimes I time myself and try to keep pace, sometimes I run slowly, sometimes I have to stop and walk, but no matter how crappy the run, I'm always happy I did it once I make it back home.
Don't Put It Off
I get it — sometimes, you just dread a workout. But the longer you put off your run, the more time you're wasting. A long run requires timing your meals and hydration correctly, so the more you put it off, the more you'll have to spend your time figuring out your workout timeline instead of moving on to other things. I've learned that just going through the motions of eating a pre-workout snack and changing into my running clothes gets me out the door before I know it, even when I've been dragging my feet.
Be Flexible
That said, sometimes getting out of bed to log miles is just not an option. When that's the case, I try moving around my schedule. Maybe I have an early dinner on Saturday so I know I'll be up for my run on Sunday morning, or I might decide just to do a shorter, faster run sometime in the afternoon instead. Either way, I still feel good about hitting my workout goals without feeling like they're messing with everything else I've got going on during the weekend. And if too much weekend fun means I skipped my run? I just get back on track once Monday hits and make sure I prioritize my workout the next weekend.
Image Source: POPSUGAR Photography