What Is Alessandra Ambrosio's Favorite Workout?
This Is Exactly How Alessandra Ambrosio Is Prepping For the Victoria's Secret Fashion Show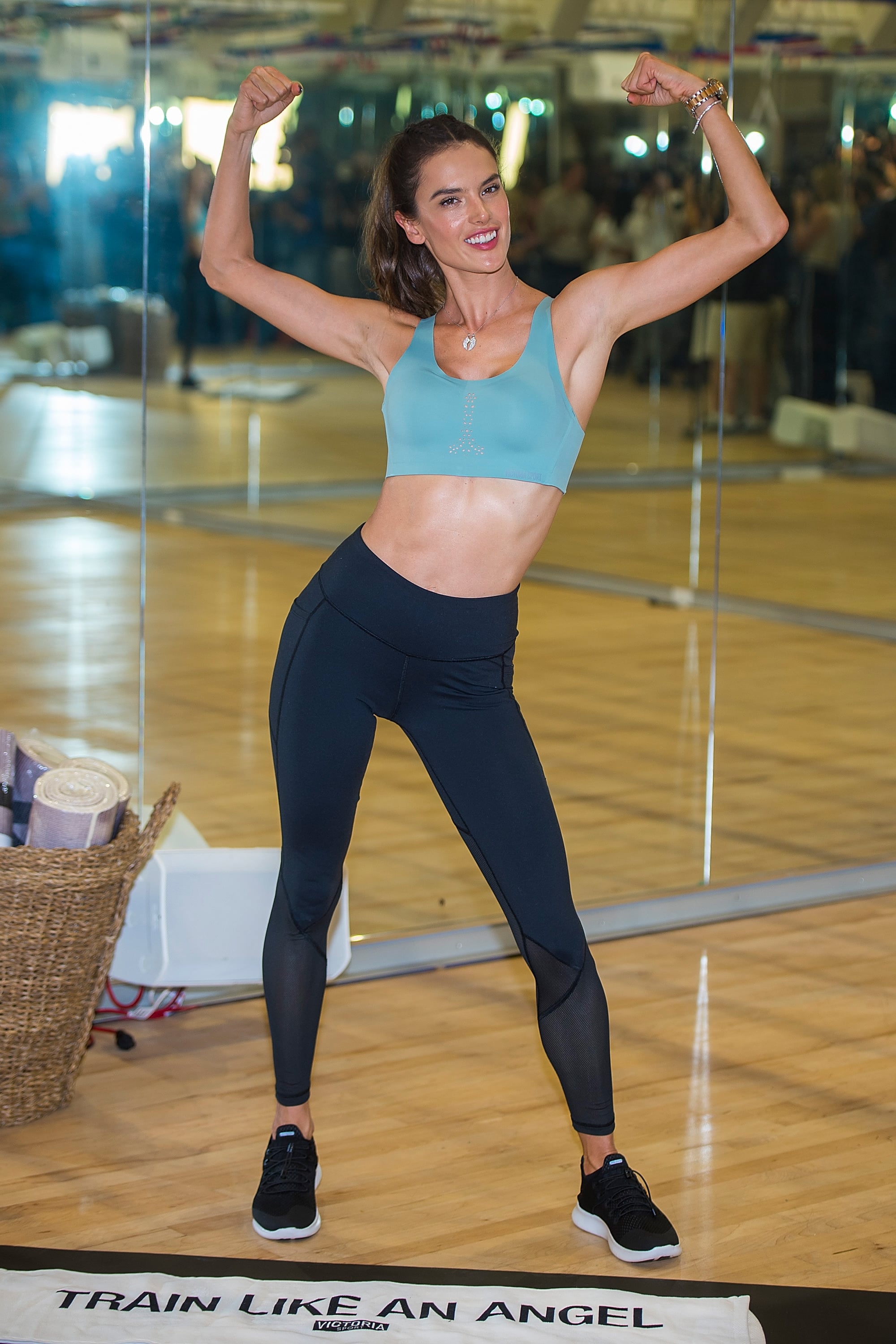 When Alessandra Ambrosio isn't putting her acting chops to work in movies like Daddy's Home 2 or modeling in international campaigns, she's getting prepped to walk down the runway at the annual Victoria's Secret Fashion Show.
We recently spoke to Alessandra about her regimen leading up to the big show. Just like Gwyneth Paltrow, Jennifer Lopez, Shakira, and so many more, Alessandra is a huge fan of the Tracy Anderson Method. The popular workout pairs dance moves and light resistance training, promising a "long and lean figure."
"I am very focused and want to be in tip-top shape for the show, so I try to go [to the Tracy Anderson Method] almost every day of the week. Besides that, I [do] yoga, play volleyball on the beach, and take my kids swimming. I just love being outside," she said.
Alessandra's diet doesn't change much before the show because she likes to "try to stay on the healthy side," but she did reveal that she likes to "eat a lot of protein and veggies." Another thing that doesn't change is the 36-year-old's routine right before she walks out. "I think a little bit of meditation always helps me to calm my mind and concentrate. I know exactly what I'm going to be doing, so I do that and say a little prayer because I think all of that helps."
Prepare to see Alessandra Ambrosio show off her physique at the 2017 Victoria's Secret Fashion Show in Shanghai when it airs on Nov. 28 at 10 p.m. on CBS.