What America Eats in Numbers
American Eating by the Numbers: What's Really in Your Food?
How we eat as a country is especially alarming once it's spelled out for you in simple math. Check out these shocking stats from Shape!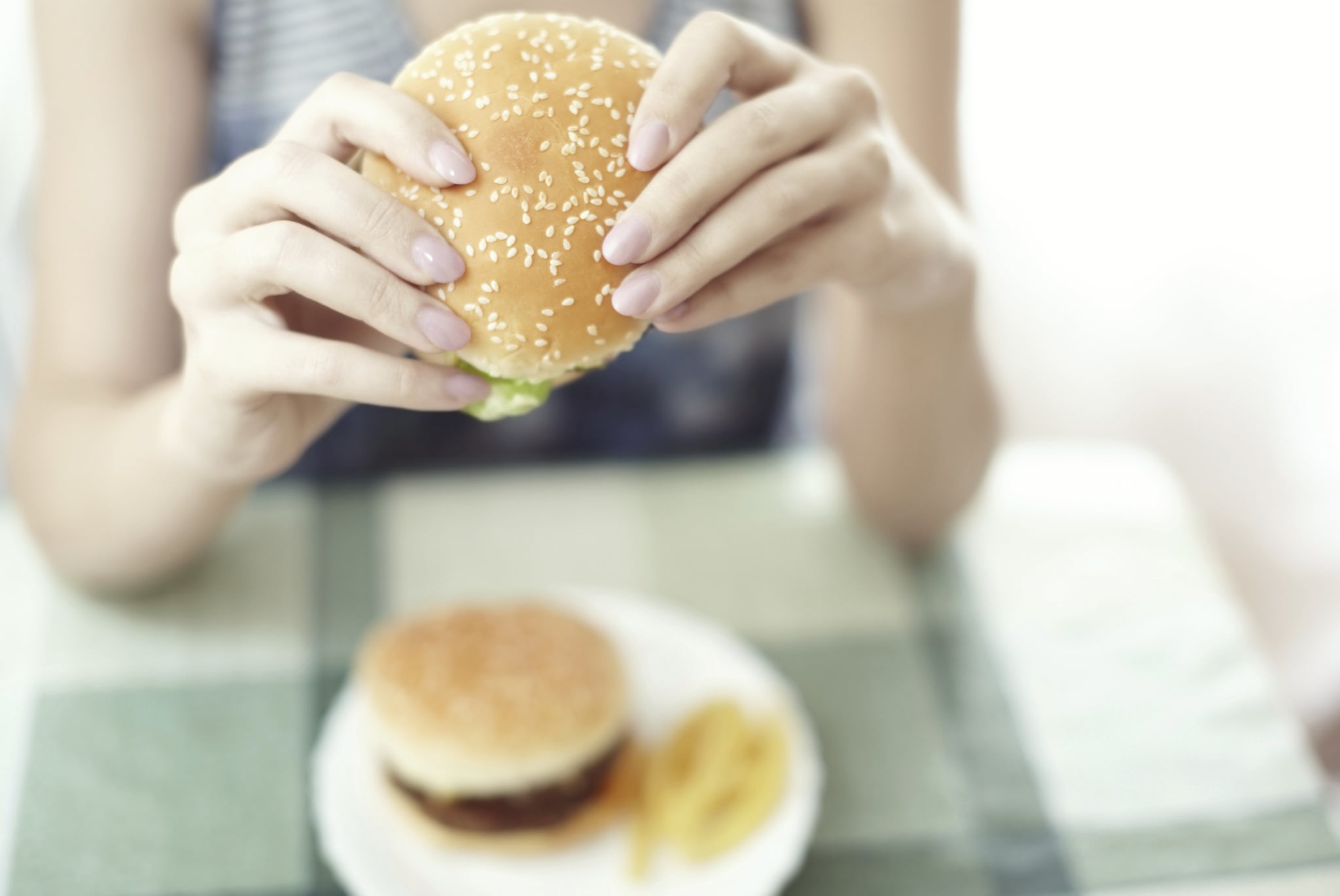 Navigating today's nutritional landscape can be challenging, dominated as it is by chemical-filled processed foods, gargantuan restaurant portions, and tricky food marketing tactics. For a reality check, take a look at these figures, excerpted from David Zinczenko's new book, Eat It to Beat It!
Fat Chance
58: Grams of fat in the average restaurant meal, which is 89 percent of what you should eat in an entire day. Fat is good, and necessary, and the right kind of fat—in particular the monounsaturated fats and omega-3 fatty acids you get from certain oils, plants, and fish— help fend off heart disease. But when it comes to bad-for-you saturated and trans fats, chain restaurants tend to slather them on.
Restaurant Reality Check
1,128: Calories contained in a typical restaurant meal— averaged across breakfast, lunch, and dinner (so we're not just talking a big steak supper; even the pancakes are heavy). That's 56 percent of the recommended daily calorie intake for women.
Carbonated Catastrophe
47.2 percent: Increased risk of being overweight associated with drinking more than two cans of soda per day. Liquid calories may cause you to gain weight faster than food calories because they're absorbed faster. That means a more rapid sugar spike and more fat storage. A 16-ounce bottle of regular soda is the sugar equivalent of 65 Jelly Bellys, or more than two whole packages of Peanut M&Ms. A 16-ounce resealable bottle should last you three days, not one meal. In fact, the Beverage Guidance Panel suggests that if we all limited our consumption of soda to 250 calories a day, our average weight would go down more than 22 pounds—even without altering a single thing we ate.
Not-So-Happy Meals
333: Calories in the average burger in the late 1980s. Nowadays if you order a burger at, say, Ruby Tuesday, you should prepare for "regret Wednesday": Every burger there tops 1,200 calories, even their turkey burger, and the Bacon Cheese Pretzel Burger has an astounding 1,759 calories. Other chains are equally bad: Friendly's Grilled Cheese Burger packs 1,540 calories, for instance, and Chili's Southern Smokehouse Burger tops out at 1,600.
Sodium Shocker
95: The percent of the recommended daily sodium allowance found in an average restaurant meal. That's 2,269 milligrams, while researchers consider a "healthy" meal to contain 600 or less—a standard that is met by only 1 percent of all chain restaurants.
Money Matters
200: Dollars spent annually, per capita — man, woman, and child—on prescription drugs to fight diabetes, high blood pressure, and cholesterol. This may be related to the fact that the average American man consumes daily a 2⁄3 cup of sugar, a cup of fats and shortenings, 2 teaspoons of salt, and 500 more calories than he burns off.
Dangerous Drinks
13: Number of possible types of pesticide residue that may be present in a glass of grape juice.
See even more eye-opening statistics about our eating habits at Shape!