What Is the GOLO Diet?
This Was the Top-Searched Diet of 2016 (and Chances Are You've Never Heard of It)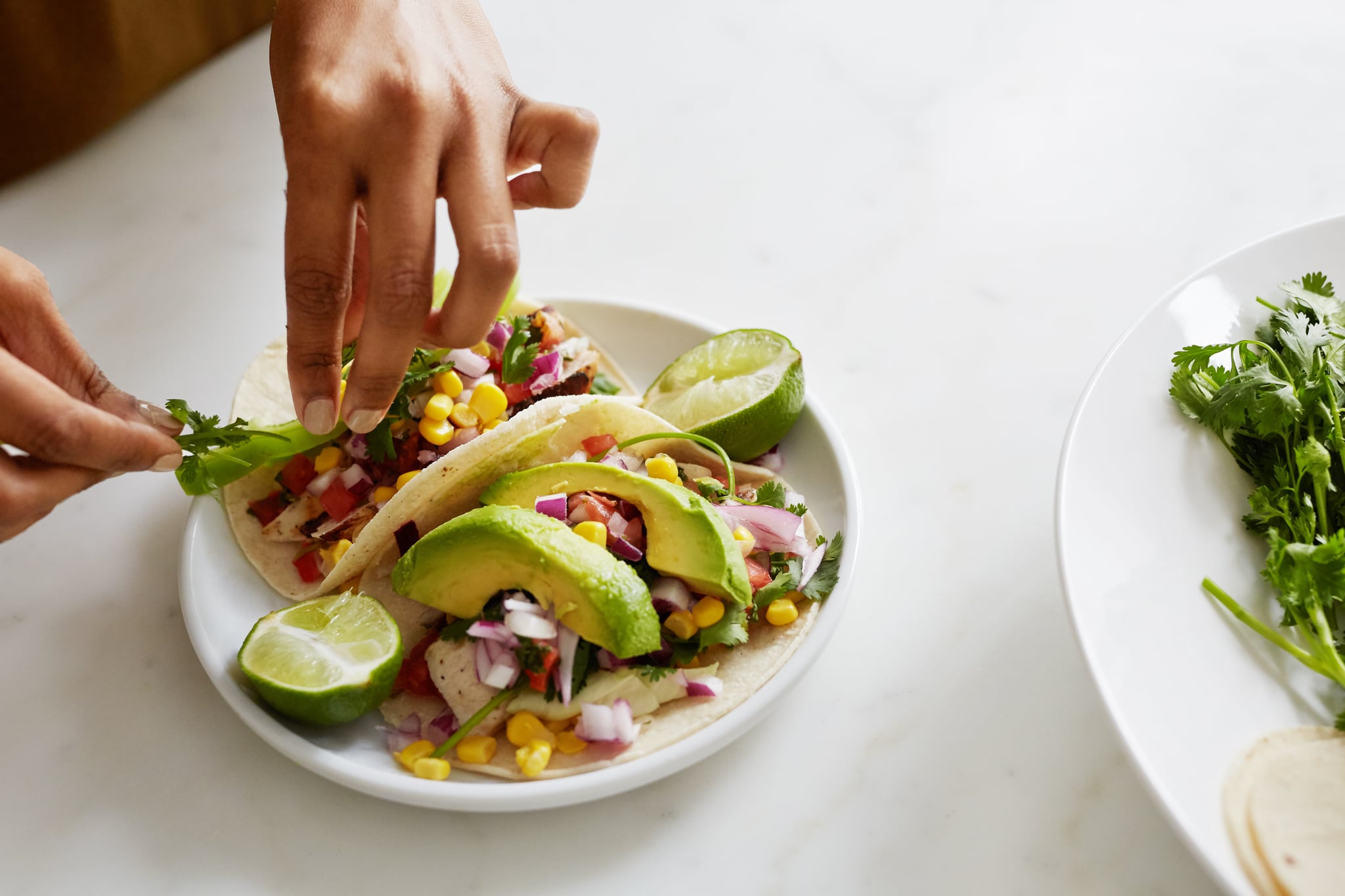 Have you heard of the GOLO diet? To be frank — none of us at POPSUGAR Fitness had heard this term until Google shared their top diet searches for 2016 . . . and "GOLO Diet" was at the top of said list. We had a collective "wait, what?" moment, before frantically researching to see what this was about.
First stop: find the experts (aka, chat with our dietitian friends). They must know something about it, right? Well, RD and MPH Lisa Eberly had "No idea . . . I work with 70 RDs who chit chat all day long about new diets and research, and I've never heard it come up." Interesting. We found that "insulin resistance" was a term that came up often with "GOLO diet," so we asked Lori Zanini, RD and certified diabetes expert. "Honestly, I have never heard of it until right now . . . I have never had any clients that have tried it." Lori also mentioned she was with another RD when we called her, who had also never heard of the GOLO diet. WHAT IS GOING ON?
So we opted for our own internet research. We were off to a suspicious start, but wanted to give this the benefit of the doubt. Maybe it's really helping people! After all, enough people searched this diet to make it the #1 search on Google in 2016 . . .
Here's what we know:
What Is the GOLO Diet?
According to GOLO.com, a "scientific breakthrough reveals the real cause of weight loss and how to reverse it." Sounds promising! The cause in question? Insulin, said Jen Books, GOLO's VP of marketing. "GOLO was developed by a team of doctors and pharmacists over the course of five years," Brooks told POPSUGAR, via email. "Their research led them to develop a natural solution for weight gain based on managing insulin, the main hormone that controls weight loss, weight gain, metabolism."
Brief overview: no counting calories, just managing insulin. They say this is the key to sustainable weight loss and maintenance.
The diet was created by psychiatrist Dr. Keith Ablow — who has a specialty in anxiety and depression — and a team of (unnamed) doctors and pharmacists, according to the website. The site describes the diet as a "natural, healthy solution that specifically targets weight gain." Dr. Albow is a New York Times best-selling author, so that offers some promise as to the legitimacy of the program.
But . . . what is it? From what we've gathered, it's a diet intended to optimize your insulin levels — the program is entirely rooted in insulin regulation as a means of weight loss. You start a "30 Day Rescue Plan" for $39.95, which includes literature and a GOLO supplement intended to kickstart your program for "adopting the GOLO lifestyle."
How Does it Work?
Here's how they describe it: "GOLO works to optimize your body's insulin levels, keeping them steady all day so you burn fat, maintain energy, and eliminate the crashes that cause hunger and cravings." The site also reports an average weight loss of 48.6 pounds in a year. So is it a matter of just monitoring your blood sugar levels and eating foods that have a low glycemic index?
"Its effects almost entirely depend on your genetics — So if you don't know your DNA it's a crap shoot."
There are three "tiers" to the program: "Intervention" (plant-based supplements), Meal Plan ("Metabolic Fuel Matrix"), and "GOLO For Life (Roadmap)."
The plant-based supplements contain magnesium oxide, zinc oxide, chromium, and a proprietary blend of roots and fruit extracts. GOLO's site calls it "a weight-loss supplement that actually works." Could the promise of a "diet pill" actually be real? It's hard for us to tell. Consumerscompare.org noted that they also have not been able to find customers outside of company-controlled websites to ask. Brooks told us that the "Release" supplement helps to "optimize insulin performance" and "provide metabolic support."
Our registered dietitian Lisa saw the ingredients list and told us "it's like a low-key laxative." She noted that this is effective for those with diabetes, or prediabetes. "Magnesium can have effects on insulin resistance, but only in people who actually have prediabetes or diabetes. The only major effects in people with healthy insulin are diarrhea and potentially a calming and relaxing effect. It can lower blood pressure in certain circumstances, too. Its effects almost entirely depend on your genetics — So if you don't know your DNA it's a crap shoot."
As for the meal plan, the site guarantees results, saying "You will see amazing results in the first seven days and realize that there is a smarter, healthier solution." It's described as "the right combination of proteins, carbohydrates, vegetables, and fat to promote weight loss." We haven't seen any recipes to verify this, but from from what we've seen on Pinterest, they seem to be in line with the low-glycemic index diets — something that Harvard has actually verified as an effective way to lose weight. The site itself refers to the recipes as simple, with insulin-friendly foods. "Meals are based on our patented Fuel index which measures the metabolic effect of food so they are balanced to have the exact amount of protein, fat, carbohydrates that maximize energy without spiking insulin or storing fat," said Brooks.
The "Roadmap" is a "FREE membership" to myGOLO. GOLO guarantees that "Whether you need motivation to get fit, guidance on changing eating habits, want to take charge of your health, or need to reduce stress or overcome emotional eating, we give you the tools to help you reach your goals."
In Sum
A diet that says you can eat bread, pasta, and butter — with no calorie counting — and a pill that boosts weight loss sounds very enticing. Especially one that was created by a doctor, that guarantees results within the first seven days.
The thing is, we just can't find anyone who has tried this — or even knows what it is. We found a few YouTube user reviews on their personal success with the program, yet still, we can't find enough substantial information outside the company's own website to give you the real go-ahead.
If you've got an extra 40 bucks a month to experiment, it doesn't seem like there are any adverse side-effects to this program.
Image Source: POPSUGAR Photography / Sheila Gim