What Are Ultracor Leggings
These Are Those Star Leggings You've Been Seeing All Over Instagram
Would you pay $185 for a pair of leggings? A lot of women are saying yes — but not just for any old reason.
If you follow trainers and fitness stars on Instagram, chances are you've seen different versions of these leggings, but they're not from Nike or Lululemon. They're a new, up-and-coming brand called Ultracor, and they're something totally different.
For one, the designs are really unique. Whether you're rocking all-over gold stars, a rosy floral print, laser cut-outs up the side, or laser-cut zig-zag designs, you're definitely going to be catching some eyes at the gym [Editor's note: I wore the side cut-outs style to Barry's and everyone was asking where my leggings were from!].
The material is silky soft, smooth to the touch, has a nice sheen, and the compression is incredible. Despite everything being so firmly held in, the waistband doesn't dig into your sides (at least in our experience).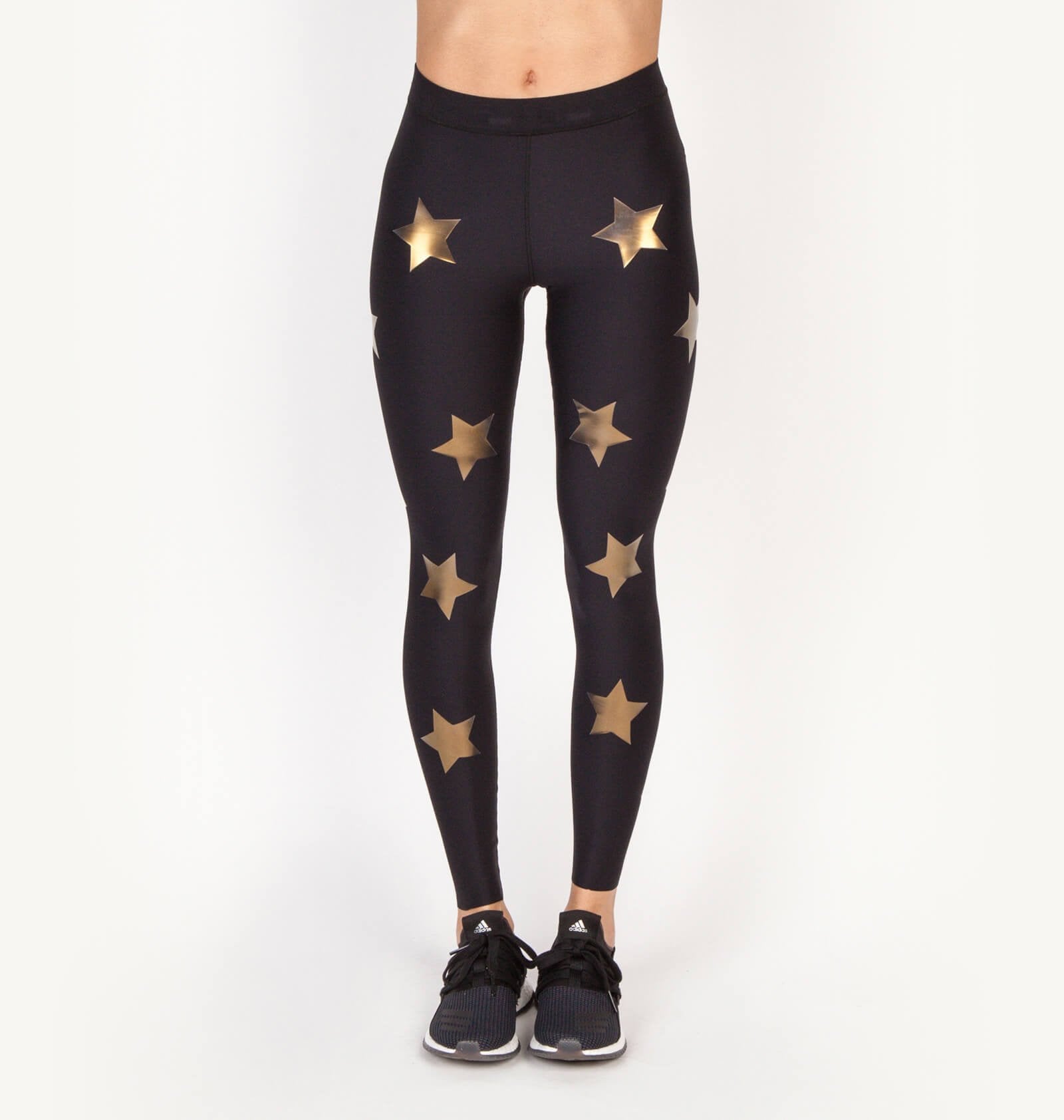 But here's the kicker: BUILT. IN. UNDERWEAR. Not a new concept for running shorts — the loose ones — that have a built-in brief. Exceptionally new concept for skintight, show-every-lump-and-bump leggings. Ultracor calls it "built-in compression shapewear." It's smooth, ultrathin, seamless, and has welded edges so there's no possibility for chafing. Of note: the "underwear" was not big enough for this editor's booty, and not quite small enough to be a thong — so they felt a little awkward at first. Once I got past it, they were exceptionally comfortable.
Would you swap your cotton underwear for a pair of luxe leggings with a built-in liner? For me, if the design and compression alone wasn't enough, the idea of having a sweat-wicking liner (and no sogginess) won me over completely. Plus, I'm a sucker for a cute workout outfit.