Why I Don't Like Trader Joe's
Unpopular Opinion: I Don't Like Trader Joe's (but I Always Buy These 3 Things)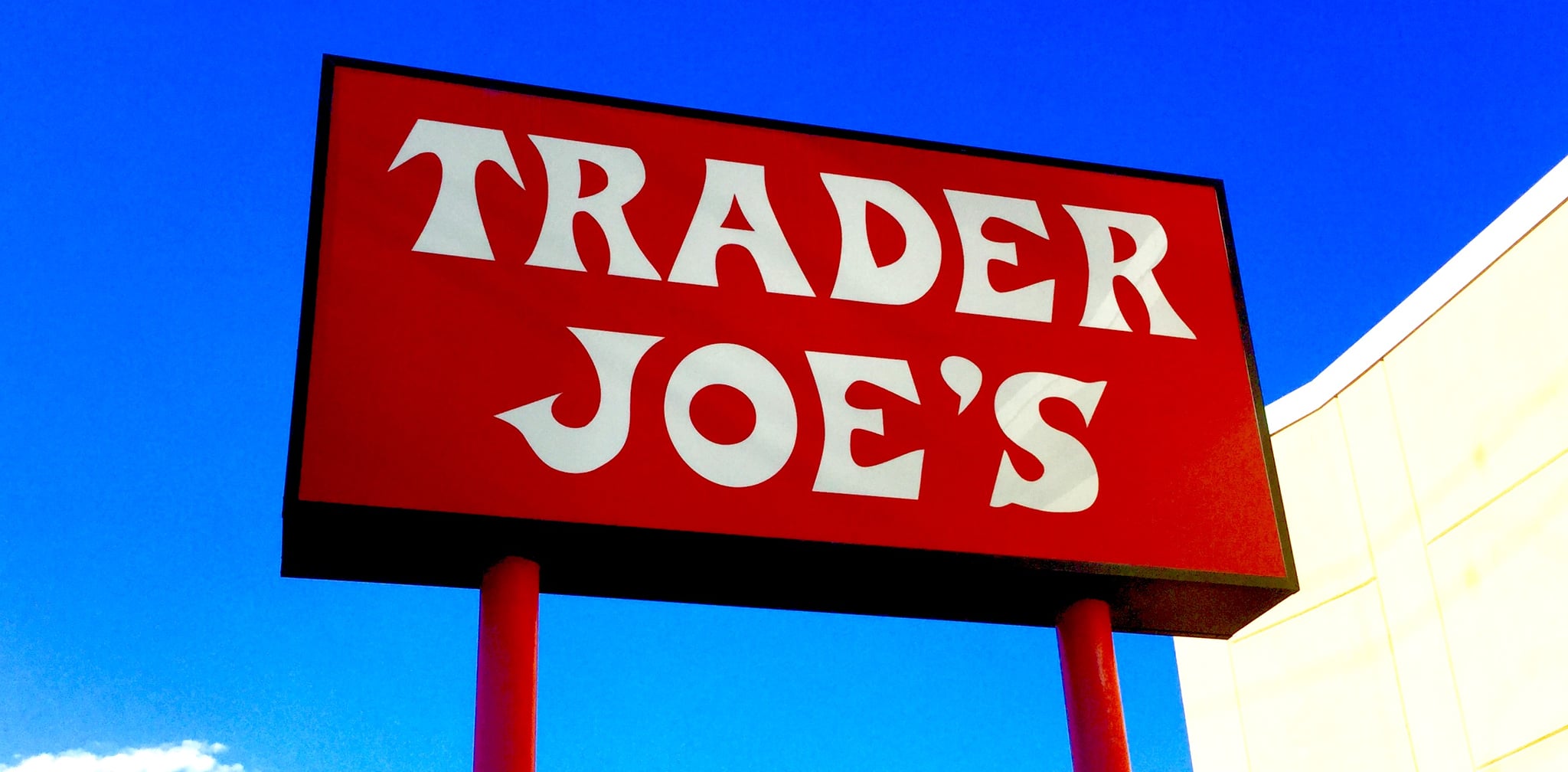 I have a confession: I don't like Trader Joe's. I buy all of three products there. I stop in once a month, sometimes less. I know. Take a moment. Wrap your head around it.
I wasn't always this way. Once upon a time, five years ago, I bought all my groceries there: cereal, eggs, produce, snacks like popcorn, and sweets like ice cream. Granted, I wasn't really cooking at the time, per se. Dinner in my dorm room was typically cereal, fruit, carrots, and maybe a piece of cheese. (Trader Joe's does have great cheddar cheese.)
Did I burn myself out? Was it Trader Joe's fatigue? Not quite. I guess once you learn how to cook real recipes, which require real ingredients, the attraction of eating snack or pre-made food all the time (which was basically what I bought there) dims a bit. I also didn't have a big enough freezer to indulge in TJ's hefty frozen food aisle. (#dormlife!)
And on top of all of that, there was the dawning realization that just because my chocolate and chips were from Trader Joe's didn't mean they were automatically healthy. Trader Joe's has a reputation for carrying mostly health foods, but it's important to remember that if you're trying to eat healthy, you do still have to check the nutrition facts and see what's actually in the product. When I first turned my Trader Joe's yogurt around and glanced at the ingredients, for example, the amount of sugar was quite a bit more than what I actually wanted to be eating. What most people buy at Trader Joe's, including myself, are processed foods, which typically have less nutritional value than whole foods and have even been shown to cause weight gain.
All in all, I had gotten caught up in how healthy and fun everything looked at Trader Joe's and forgot to pay attention to the actual nutritional content of what I was eating and, more importantly, how it made me feel. It's totally, completely, 100 percent fine to shop at Trader Joe's. It's also fine to stand on the outside and not buy into all the hype. Do whatever works for you, don't feel guilty about it, and embrace those delicious dark chocolate almond butter cups if that's your thing.
All of that said, I do still buy three choice products at Trader Joe's. What keeps me coming back? Well, that salted all-natural peanut butter, for one. I buy about five jars of it every time I'm there. It's perfectly creamy and has the best taste of any of the natural peanut butters I've tried, and friends, I have tried many. I also love Trader Joe's organic natural applesauce, which is sweeter and has a more pleasant texture than some other brands. And finally, the newest addition to my list: Trader Joe's Corn, Pea, Bean, and Quinoa Crisps. They're crunchy and salty and satisfy my constant need for convenient and not terribly unhealthy chips. I love that each serving has two grams of fiber and three grams of protein.
Yep, that's it. I fly through the express line with my multiple jars of peanut butter (on a Sunday, no less!) and hit the road. I love Trader Joe's for my three favorite staples; I'll leave the rest to you guys. Just don't buy all the peanut butter.