Why the Tone It Up Girls Use Accountability Partners
Take It From the Tone It Up Girls: This Is the Best Way to Keep Up With Your Fitness Goals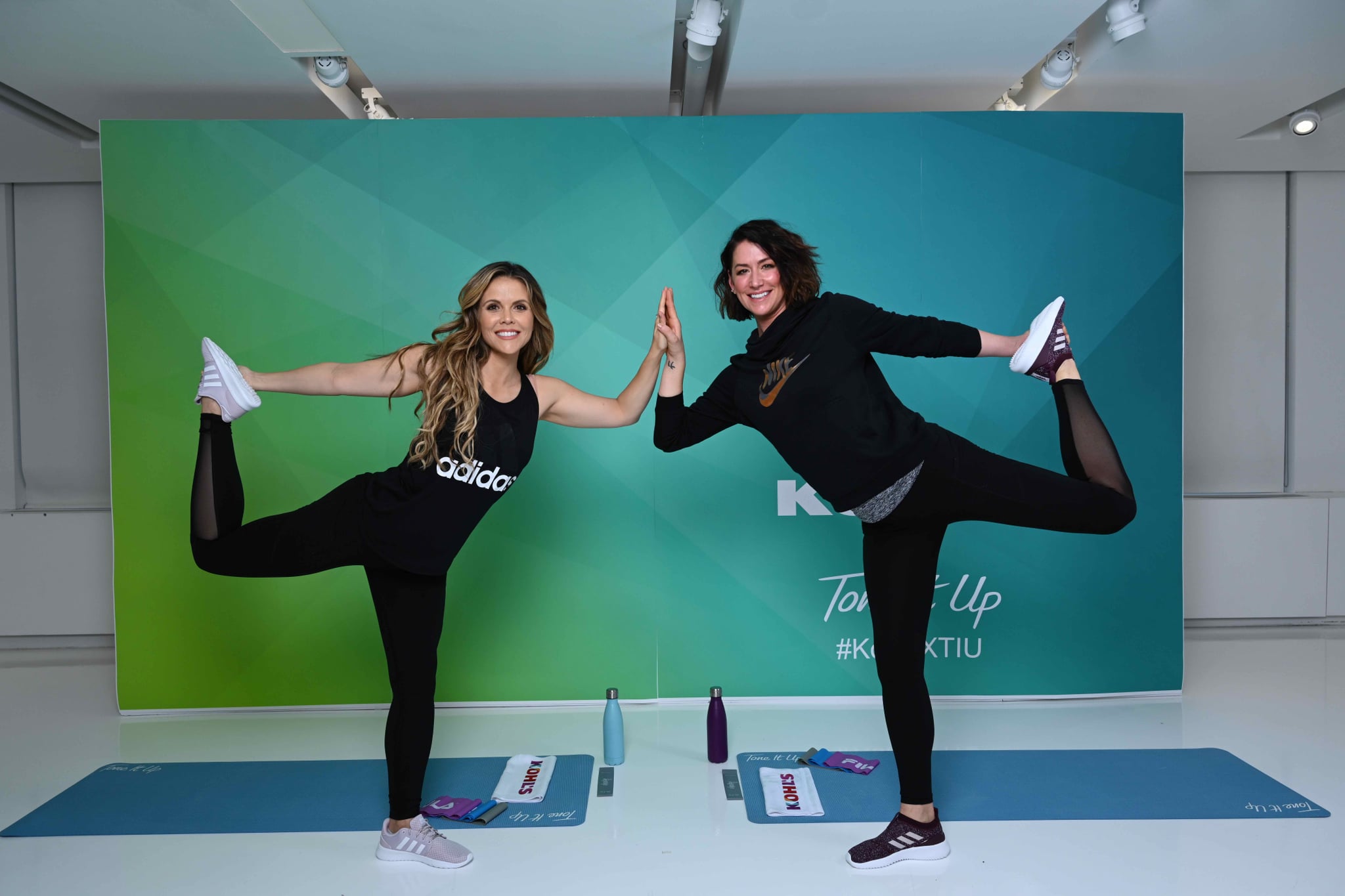 As much as we might hope celebrity trainers have some mythical secret that will make it easy to get in shape and stay that way, according to Tone It Up founders Katrina Scott and Karena Dawn, it's really nothing more than common sense.
"We always say to get an accountability partner," Karena told POPSUGAR at a Kohl's event. "Tell someone what your goal is and help each other stay accountable. Scheduling workouts and signing up so you can't miss them."
And if you need proof of how well it works, look at Karena and Katrina. The two best friends started their insanely popular fitness and nutrition plan together and have been cheering each other on ever since.
Another big part of staying committed to your goals? Having the right attitude. Everyone messes up from time to time, Katrina said. You just have to realize that it's OK and get right back to your usual workout schedule and eating habits.
"If you skip a workout or if you go out and eat a few too many pieces of pizza or have too many glasses of wine, it's not all lost. It's not like the week is over — you're not going to start over on Monday," Katrina said. "The next day, eat healthy, get after your workout. You didn't ruin your entire year. You didn't ruin your goals."
After all, committing to a healthy lifestyle doesn't mean you have to give up all of your favorite foods. It's all about finding a balance that works for you and forgiving yourself if you let your goals slide a bit.
"You're just living life. You're supposed to go out with your girlfriends and oopsie, have too many glasses of champagne and you're supposed to go on ice cream dates," Katrina said. "It's all part of life and it's awesome, so it's just about giving yourself time."
Image Source: Kohl's