Does Tone It Up Actually Work?
Everything You've Ever Wanted to Know About Tone It Up (Including If It Actually Works)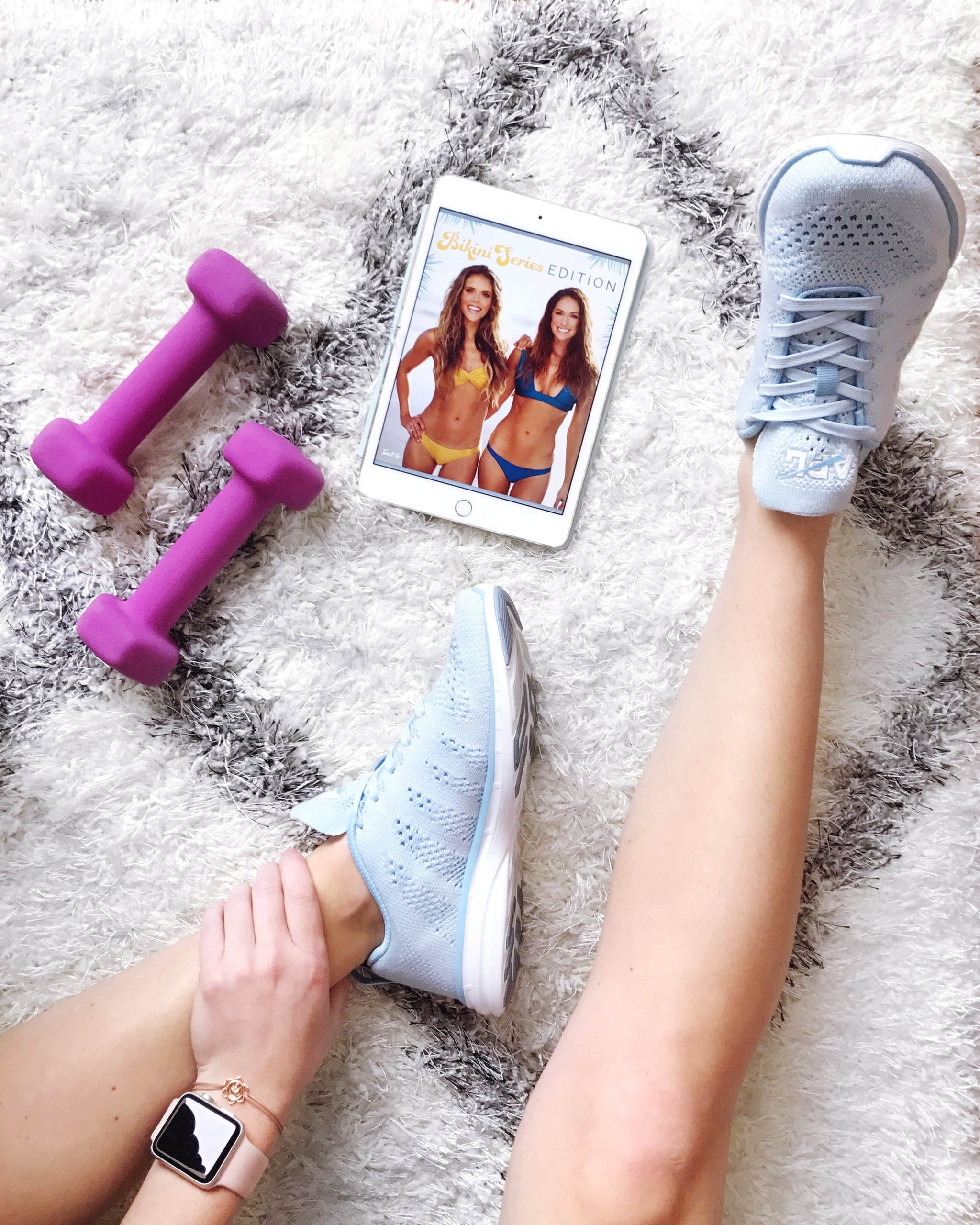 Chances are, if you're into women's fitness, you've heard of Tone It Up at least a few times. It's a membership-based program that gives you access to nutrition plans, at-home workouts, and more. But maybe you haven't. . . . Need a rundown?
The Trainers: Karena and Katrina
Best friends Karena Dawn and Katrina Scott have created a fitness brand out of Manhattan Beach, CA, with an Instagram following of over 1 million.
When we chatted with the two trainers, they told POPSUGAR about how Tone It Up came to be, saying that before they became friends, they'd keep running into each other at the gym, beach, and grocery stores of Manhattan Beach. Karena described the genesis of TIU as a run-in at Trader Joe's in which "Kat pep-talked herself down the aisle" to talk to her.
"One time at Trader Joe's, [Katrina] was there and said, 'Hey, do you want to start shooting cooking videos?'" Katrina described it as "more creepy," saying "I already saw her in the vegetable aisle and came around the corner with my cart. I was talking to myself like, 'I'm gonna ask her; I can do this' [laughs]." They both giggled as they descried the awkwardly funny but pivotal moment in their careers.
Karena told POPSUGAR that Katrina "was one of the first fitness experts on YouTube, doing workout videos and cooking videos," while Karena was "competing in triathlons," and their "two different worlds with a lot of knowledge and experience" could help them combine and do something amazing.
The first project? "We made a cooking video in a friend's kitchen," Karena said. "We had so many fails [in the beginning]," Katrina said. "We'd film so many videos and then come home and realize the mics weren't on." The two went through many hiccups but persevered, said yes to new experiments and ideas, and ended up creating a powerful fitness community of passionate, kind, and supportive women.
What makes everyone love Karena and Katrina so much? Aside from their goofiness, the two are unfailingly kind and positive. "We've never, ever, EVER, talked badly about our own bodies, so even as bloggers, we will not go on and say something negative [online] about ourselves," said Katrina. "We've never spoken badly about another woman's body, and we've never done a video about how to get rid of a 'bad' part of your body. We don't want that for ourselves, and we don't want that for any other woman."
The Nutrition Plan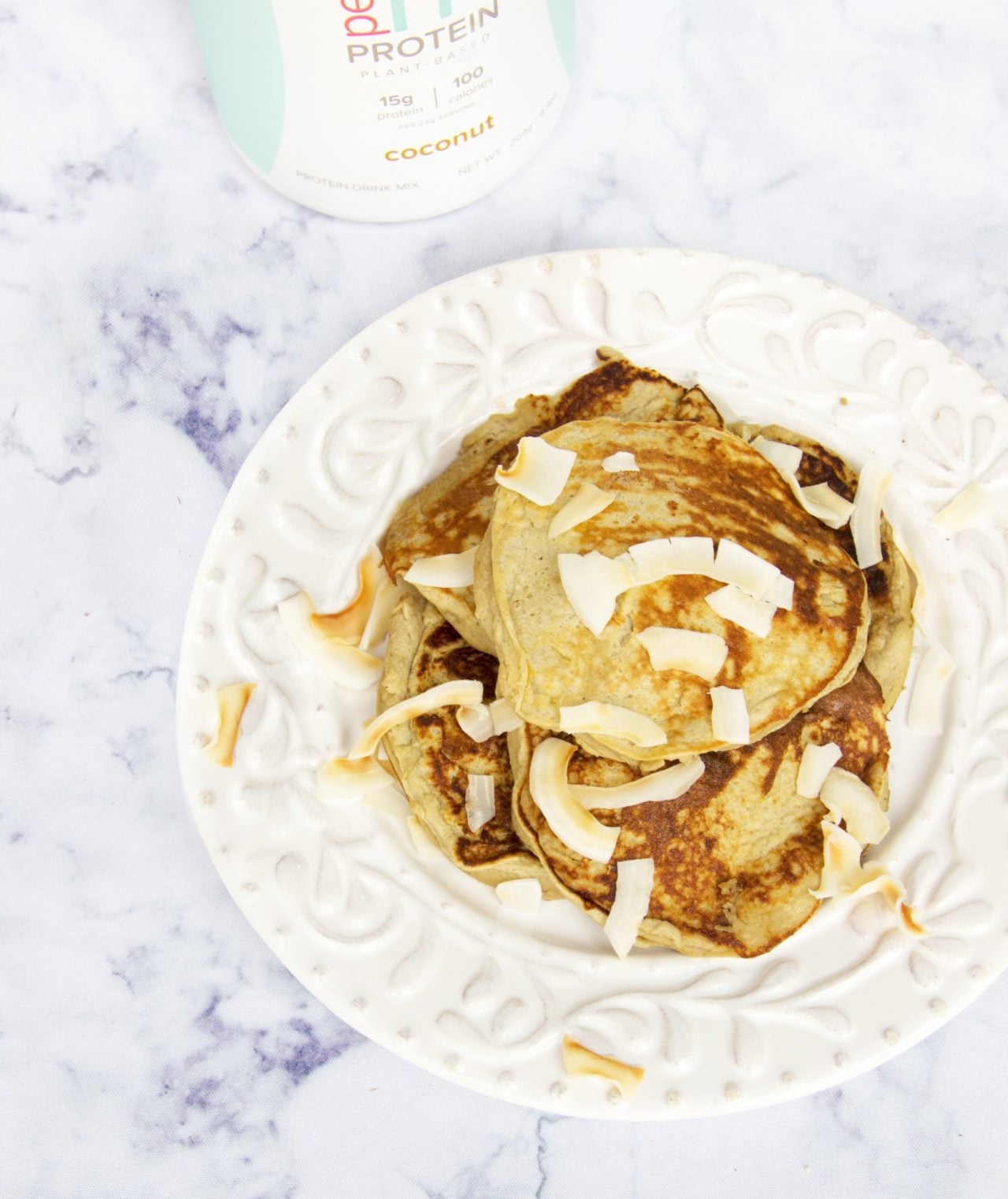 This is how you become a member: you buy the nutrition plan. A one-time buy gives you access to exclusive workouts, presales and discounts on new products and gear, seasonal challenges for the holidays and new year, exclusive recipes, and so on.
In my personal experience with the nutrition plan, I've loved the simple, delicious recipes that are crafted to different dietary needs. You can select a gluten-free, pescetarian, vegetarian, or vegan plan depending on your preference. The TIU meals have become weekly staples, particularly the tray dinner and Perfect Fit protein pancakes, a TIU hallmark that Karena and Katrina say are a must have for a TIU newbie. "It's a staple for Tone It Up," said Karena.
The plan is educational as well. The trainers, alongside registered dietitian Lori Zanini, dive into macronutrients, complete proteins, blood sugar levels, and portion sizing. This education allows users of the program to empower and equip themselves with knowledge so they can make more sound nutritional decisions without having to refer back to the plan for every single food choice. It also gives leeway to customize recipes to your tastes and preferences. And members love it: while attending a Q&A session with TIU last year, I heard dozens of women gushing about how appreciative they are of the educational content, and they continued to ask Karena and Katrina for more.
Eating out at restaurants? You can keep it "TIU-approved" wherever you are. "It's very easy if you follow the motto: 'lean, clean, and green,'" Karena told POPSUGAR, before launching into a game with Katrina where Katrina called out a cuisine (like Italian or Mexican) and Karena rapid-fire responded with a dish (like chicken cacciatore or fajitas). They have it down to a science.
The Bikini Series
Tone It Up girls live for the annual eight-week challenge known as the Bikini Series. Each year, TIU releases a new set of seasonal recipes and brand-new workouts, encouraging members and nonmembers alike to follow the plan, journal their progress, take photos, and "check in" on social media with hashtags like #TIUteam and #TIUbikiniseries. Parts of the program are free, but you'll get weekly meal plans delivered as a member, with every meal for every day spelled out for you. It makes the process pretty simple, in my experience! The grocery lists are tailored to each week's recipes, and all you have to do from there is shop and meal prep weekly, no guesswork necessary.
The Workouts
From free workouts on the site to the free daily moves, you can totally try before you buy. As a member, you'll get workout plans for the week that are laid out for you, but you can absolutely dabble in the handful of videos and GIF exercises that are available online.
You can also buy certain sets of workouts — for instance, their latest Beach Babe 5 series includes eight workouts and is $34. Sometimes you'll even get a guest trainer, like Jillian Michaels!
Some TIU workouts are bodyweight, but many incorporate weights of some kind. There's a great combination of strength training and cardio, making their program very comprehensive.
Another staple of the TIU lifestyle is something that is known as a "bootycall," an early morning workout that Karena and Katrina encourage all members to do at the start of each day. You can follow the suggested workout from the week's plan, or you can choose your own cardio workout (sometimes this just means a 20-minute walk!).
The Results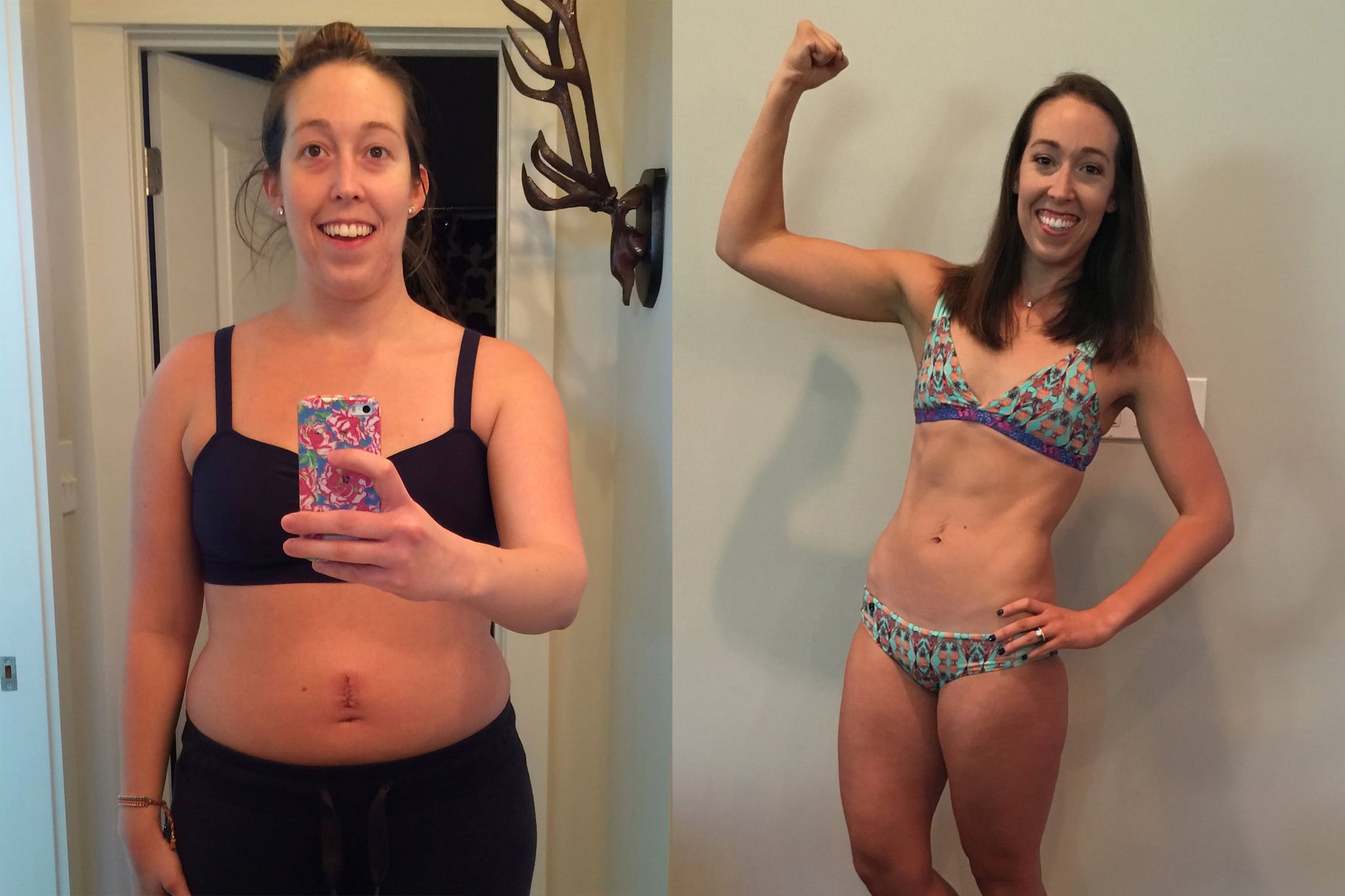 If you're asking "does it work?" the answer is a resounding yes. I've had the chance to interview a handful of women who have had major success on the TIU program — and they're just the tip of the success iceberg. Some have gotten back into healthy shape postpregnancy, others have slimmed down for a wedding, and some have lost 30 pounds in just four months.
In my own experience, though I'm not trying to lose weight, I have noticed my body becoming leaner, stronger, and healthier. I feel my best when I'm sticking more closely to the nutrition plan, and I feel my happiest when I have a plate of Perfect Fit pancakes and a TIU workout video (or studio class with a TIU buddy). So far, the plan has done great things for my mental and emotional well-being. It's also easy to follow and simple to execute, and you don't feel deprived. Fun fact: my mom is also doing the Bikini Series, and despite struggling to lose weight in her 50s, she has seen success and pounds lost from this TIU program!
The Products
TIU members — for the most part (self included) — love Perfect Fit protein powder (clutch for making those Perfect Fit pancakes), Tone It Up Protein powder and bars (their Target line), and gear, which includes everything from exercise equipment to face masks.
The Community
One of the best components of TIU is the community. I was introduced to said community at a retreat last year, at which I overheard multiple women saying things like "the Tone It Up retreat is the first place I felt comfortable wearing a bikini, because everyone here makes me feel amazing." I had no idea just how connected, passionate, and supportive a fitness community could be until I witnessed it firsthand.
From Barry's Bootcamp to Disney races, I've connected with (and sweat with!) new friends from TIU both in San Francisco where I live and across the country. Daily check-ins keep us connected on social media, group texts encourage us through the nutrition challenges, and in-person meet-ups for events like races strengthen our bond even more.