Period Leggings to Wear During Your Next Workout — No Tampons, Cups, or Pads Needed!
As POPSUGAR editors, we independently select and write about stuff we love and think you'll like too. If you buy a product we have recommended, we may receive affiliate commission, which in turn supports our work.
Like period underwear, period activewear is designed to absorb blood during your menstrual cycle without the help of a tampon, pad, cup or disc. While you could certainly wear period underwear under your regular workout clothes while exercising, activewear items like period leggings and shorts remove that extra layer of fabric while preventing leaks — a bonus for anyone who prefers to go commando during their workouts.
Period-proof products vary and may absorb differing levels of blood, so it's important to read over the details before purchasing to ensure they'll work for your flow.
If you are ready to add a pair to your workout drawer, keep scrolling to check out a few options.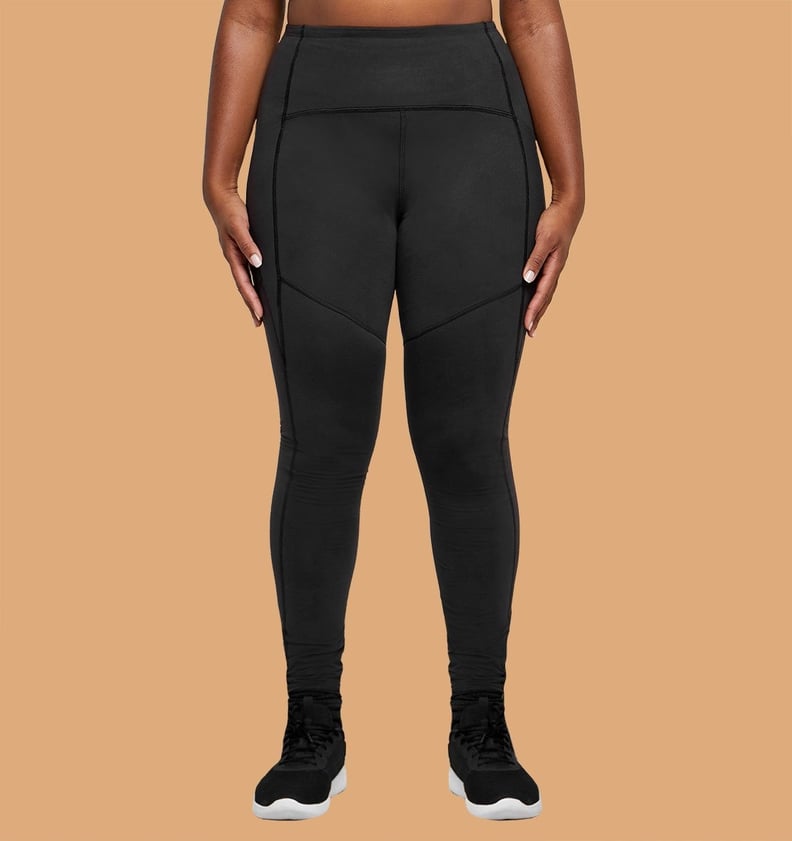 Thinx Leggings
These Thinx Leggings ($95) are available in black and kale and in sizes XS-XL. They have all the features of a really great pair of workout pants — and then some! On top of the fact that they can absorb as much blood as three tampons, they're high-waisted and made with side pockets perfect for stashing your keys, credit card, or face mask. And when cramps strike, they even have a pocket meant for a heating pad in the front.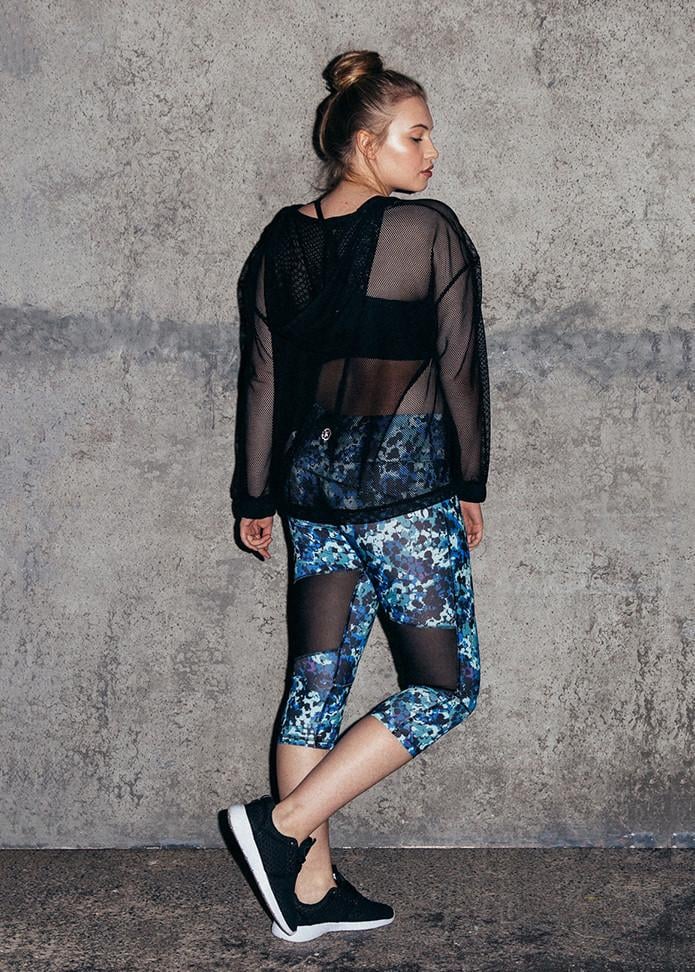 Dear Kate Go Commando Yoga Leggings in Blue Mosaic
If you prefer printed leggings over a standard black pair, consider Dear Kate Go Commando Yoga Leggings ($35, originally $99). These mid-calf leggings can absorb the equivalent of 1.5 tampons and can be worn all on their own or with another period care product if you expect your flow to be a little heavier.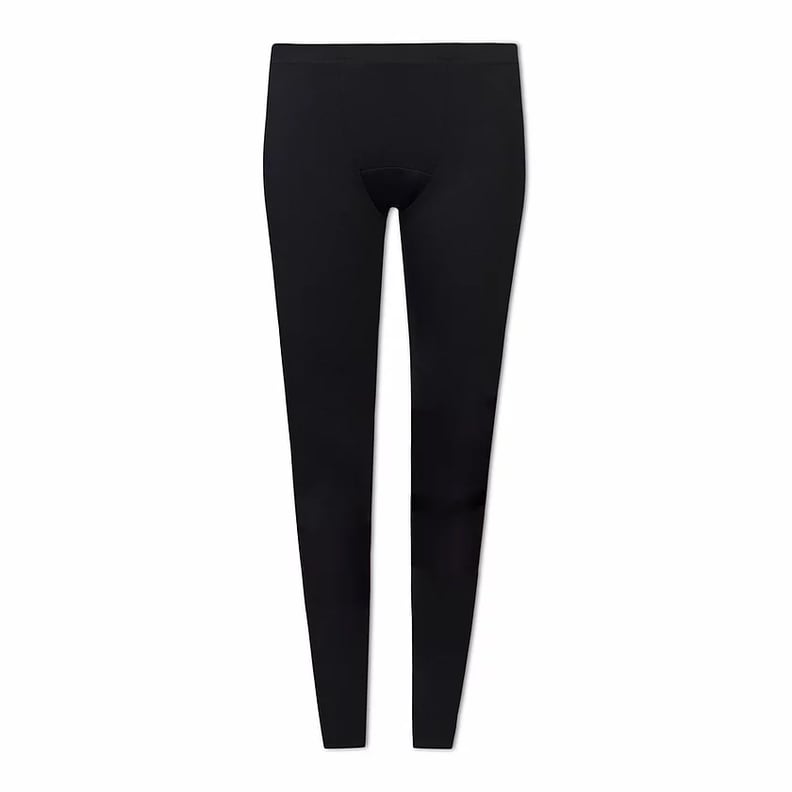 Ruby Love Period Leggings
Ruby Love Period Leggings ($50) feature a full-length leg and a waistband that hits just below the naval. The brand notes that these black leggings are made with a leak-proof liner consisting of two layers of 100 percent absorbent cotton and a dri-tech mesh that can be worn alone or with another menstrual care product. The webpage doesn't note exactly how much liquid they absorb. So if you're nervous about wearing them to the gym on your period, consider giving them a test-run during an at-home workout first.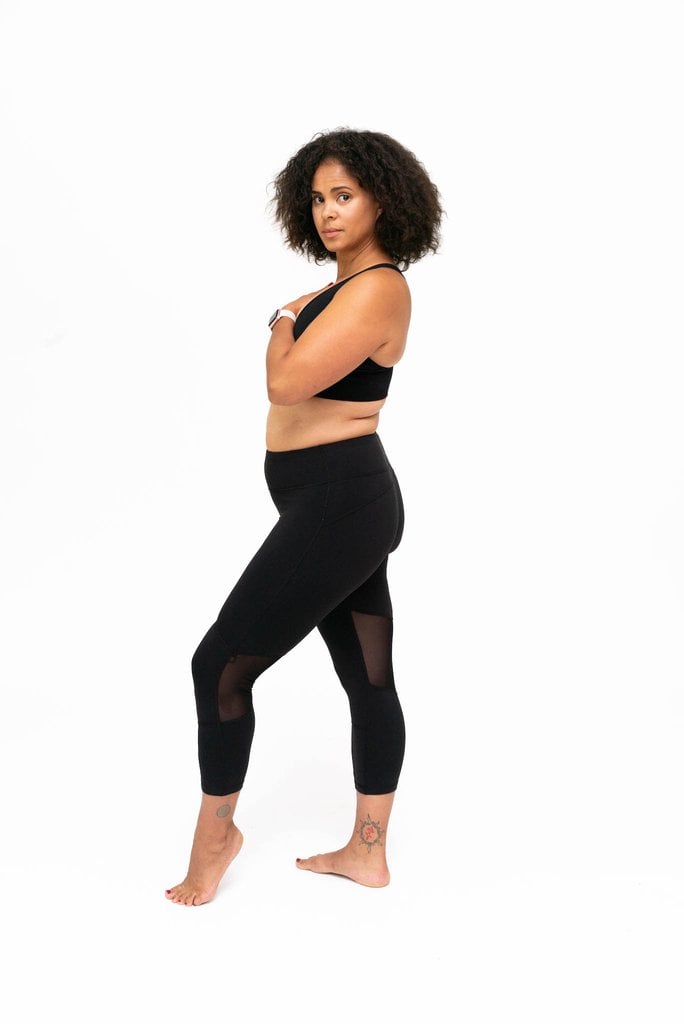 Dear Kate Go Commando Yoga Leggings in Black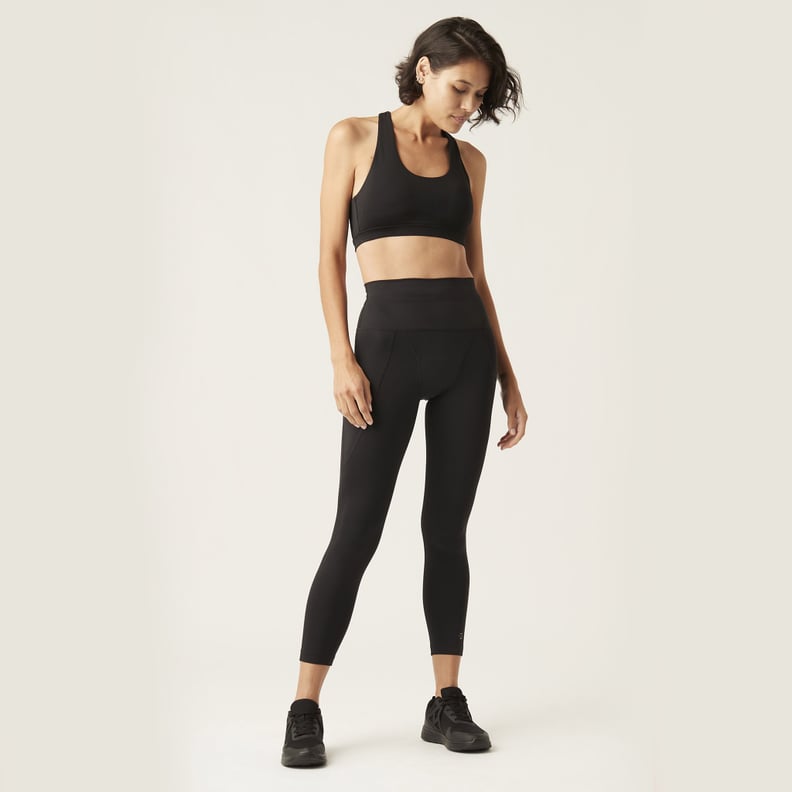 ModiBodi 7/8 Recycled Active Legging
Available in sizes XS-2XL, ModiBodi 7/8 Recycled Active Leggings ($70) can absorb up to 3 tampons' worth of liquid, ideal for moderate to heavy flows. The lining that absorbs leaks is said to be stain, odor, and bacteria-resistant.