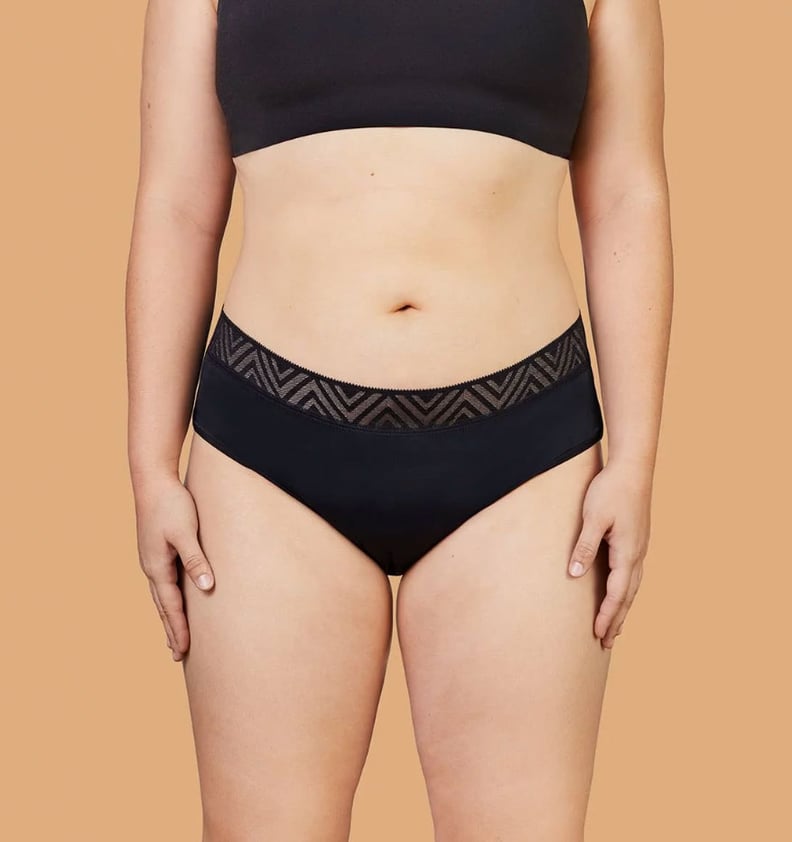 Thinx
Thinx
It made me sad and guilty to think of the immense number of pads and tampons I went through all those years of having my period. So about half a year ago, I made the switch to using a menstrual cup, and I haven't looked back. After some trial and error, it's now easy to use, and I love that I can wear it all day or all night without any leaks. It's effective and comfortable for working out or swimming, and it's reusable, which is good for Mother Earth and for my wallet.
Although I'm a huge fan of my menstrual cup, there's another product on the block trying to help women have better periods and do good for the planet — period underwear. I decided to give it a solid shot this month. I left my menstrual cup in the drawer and wanted to see how it compared with using period undies. (More than a week after Thinx provided me with product to test out, Sierra published a report with concerning findings of chemicals associated with cancer and decreased fertility in the underwear. Thinx has disputed the claims, which I first learned of after I had already completed my test.)
Basics You Need to Know About Period Underwear
My first impression of the period undies was that I couldn't tell they were period underwear, both looking at them and wearing them. The crotch is slightly padded to absorb your flow (as thick as a thin pad), but even the Super Hiphugger didn't seem overly padded.
You wear them just like you would regular underwear, and when you take them off, you're supposed to rinse them in cold water immediately to get most of the blood out. Then you wash them in a mesh laundry bag on the delicate cycle and are advised to hang them to try. It requires a bit more maintenance than I use for my regular undies, but it's not too unreasonable once a month.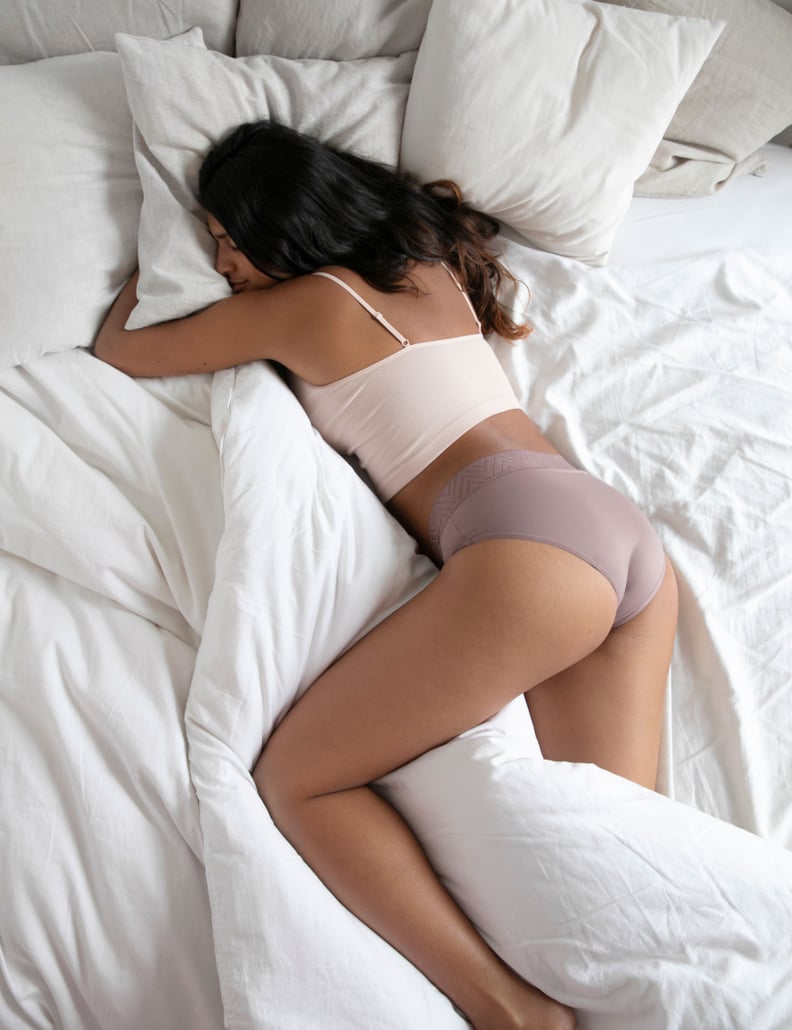 What Did I Like About Using Period Underwear?
I was worried that period undies would feel really thick and diaper-like, but they felt completely comfortable, and I didn't notice a difference in how they looked underneath my skintight leggings. The fabric was sleek and breathable, and they actually looked very feminine, which was a bonus since having your period can make you feel pretty bleh.
The moderate flow style is supposed to hold two tampons worth of blood, and I was very impressed that I had no issues with leaking. Even on my two heaviest days and even when sleeping and working out — no leaks! I also loved wearing them on the last few days of my period when my flow is light and I would normally just wear a pantyliner. It was much more pleasant to have fabric next to my body instead of a pad.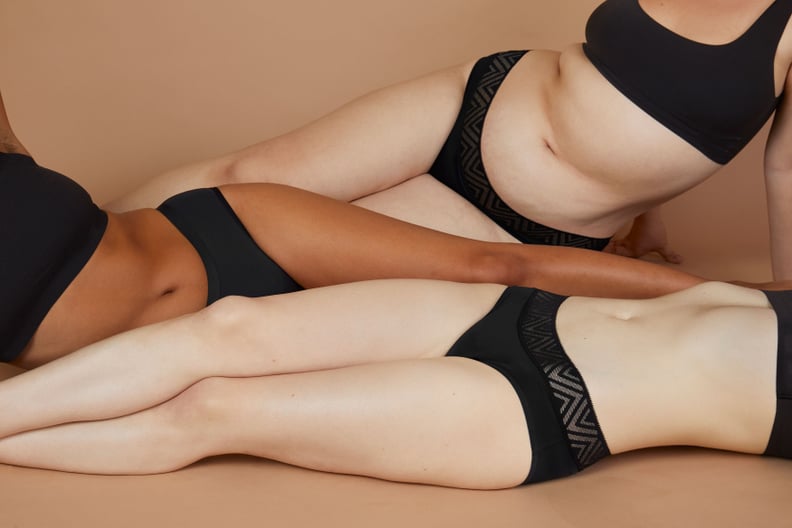 What Did I Dislike About Using Period Underwear?
Using period underwear reminded me of why I switched from pads to tampons in high school. I'm not a fan of feeling the drips or wetness in my crotch all day. I wore one pair each day, so maybe changing into a new pair of undies every few hours would have helped, but with a busy schedule, I don't always have time to do that. I'd also need to buy more undies, and at $32 to $39 a pair, that's a big investment upfront. They do offer three-pair sets for $89, so that would save $13. Luckily, my period is fairly light and short, so there were only two days that I really noticed this.
Will I Switch to Period Underwear?
I'm grateful for this little experiment because although I'm still a fan of using my menstrual cup on the two to three heavy-flow days, I'll definitely be ditching my pad use at the end of my period and using these undies instead. They're effective and way more comfortable than pads, and they eliminate that "wearing a diaper feeling" I hate. I also feel like pads can trap odor, which adds to that gross period feeling, and I didn't notice odor at all while wearing these period undies.
Since my period can sometimes come a little early, I also plan to wear these a few days before my expected period date — usually I wear panty liners on these days, but these are more comfortable and reduce all that waste.
Another great use for these period undies is wearing them to the gym. On days when jumping rope is programmed into my CrossFit workouts, I don't have to worry about peeing through my undies anymore. I especially liked the boyshort style and the sport for exercising. I can confidently practice double unders and not have to stop — it's actually an amazing, liberating feeling.