POPSUGAR Photography | Victor Verdugo
POPSUGAR Photography | Victor Verdugo
As POPSUGAR editors, we independently select and write about stuff we love and think you'll like too. If you buy a product we have recommended, we may receive affiliate commission, which in turn supports our work.
Would you ever wear all white to a workout? Sounds a little silly at first, right? Won't it get sweaty? Is it going to be see-through? Is this a exercise-themed wet t-shirt contest? Wait, what? Forget I said that.
I had my reservations about it, too — when Lululemon told me a few months ago that they were going to come out with all white yoga pants ("They're amazing, I swear," US PR manager Meghan Chisholm ensured me), I didn't believe they could really work. After all, it's the antithesis of the all-black yoga uniform we've become accustomed to over the past decade. But that was exactly what intrigued me, too. I also can't help myself around whites, pastels, and light, bright colors . . . so one look at the Lululemon Anew Crop ($98), and I was in.
Then I started seeing the all-white-errythang look pop up a couple months ago and decided I was totally down for "boy banding" for Summer. After all, this was the fit version of a Backstreet Boys album cover, and I was absolutely here for it. Who am I to deny a prime opportunity to indulge in '90s nostalgia — at the gym, of all places?!
So the decision was made. I'd put this look to the test in the sweatiest classes I could imagine, hot yoga and Barry's Bootcamp. I donned a white sports bra from Adidas, the white Lulu crops, and my white Adidas Boost sneakers and headed for boot camp. Here's a look at the before:
Before: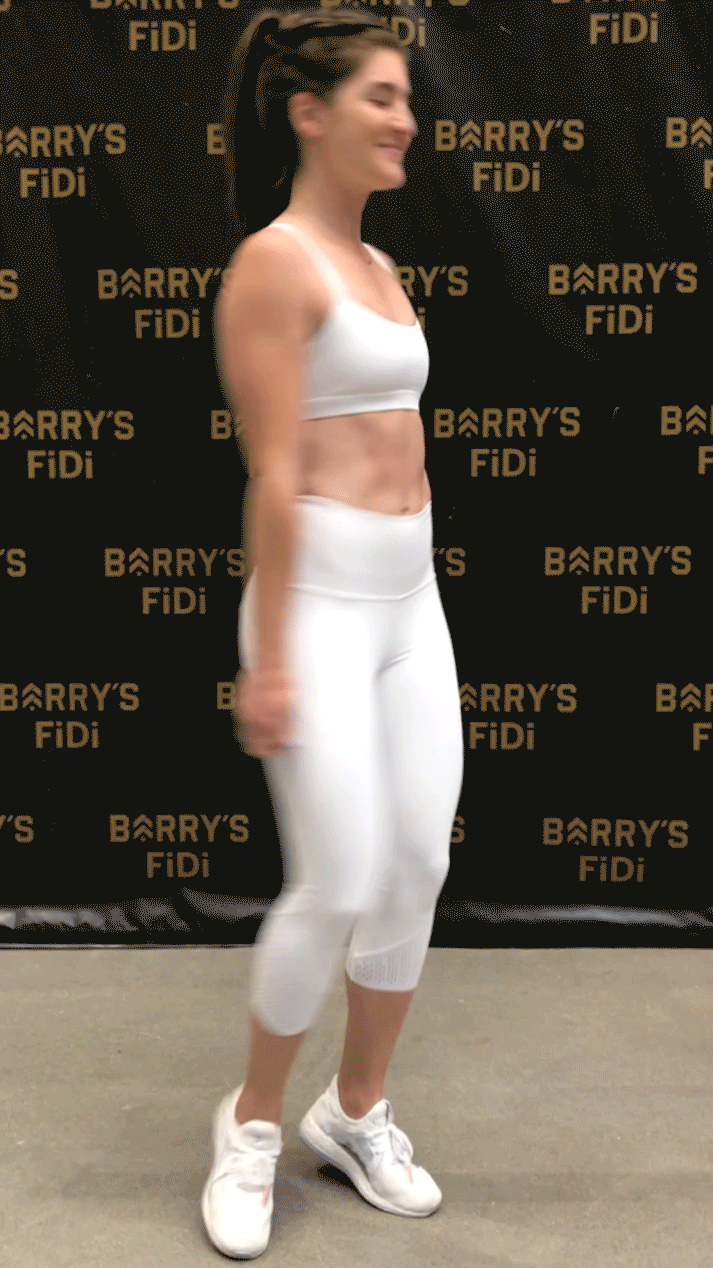 Cleaned up, no sweat, ready to go!
Sweat poured. Honestly, I refer to this as "projectile sweating." I get into Barry's Bootcamp, and without fail, every time, sweat literally spurts from my pores like a sprinkler system. Sorry, I know that's effing disgusting, but I just really want you to understand what these poor pieces of white clothing went through in the name of journalism.
During:
It might be too dark to see, but I'm soaked in sweat
After an hour of weights, bodyweight work, and sprinting on the treadmill, it was judgment time. I had a 50/50 chance of walking out in a set of see-through pants and a see-through bra, so I wasn't entirely looking forward to that. I was also waiting to see if it looked like I had an accident . . . not looking forward to that either. But I came out of the dark studio and into the light, and . . . well . . . BEHOLD:
After: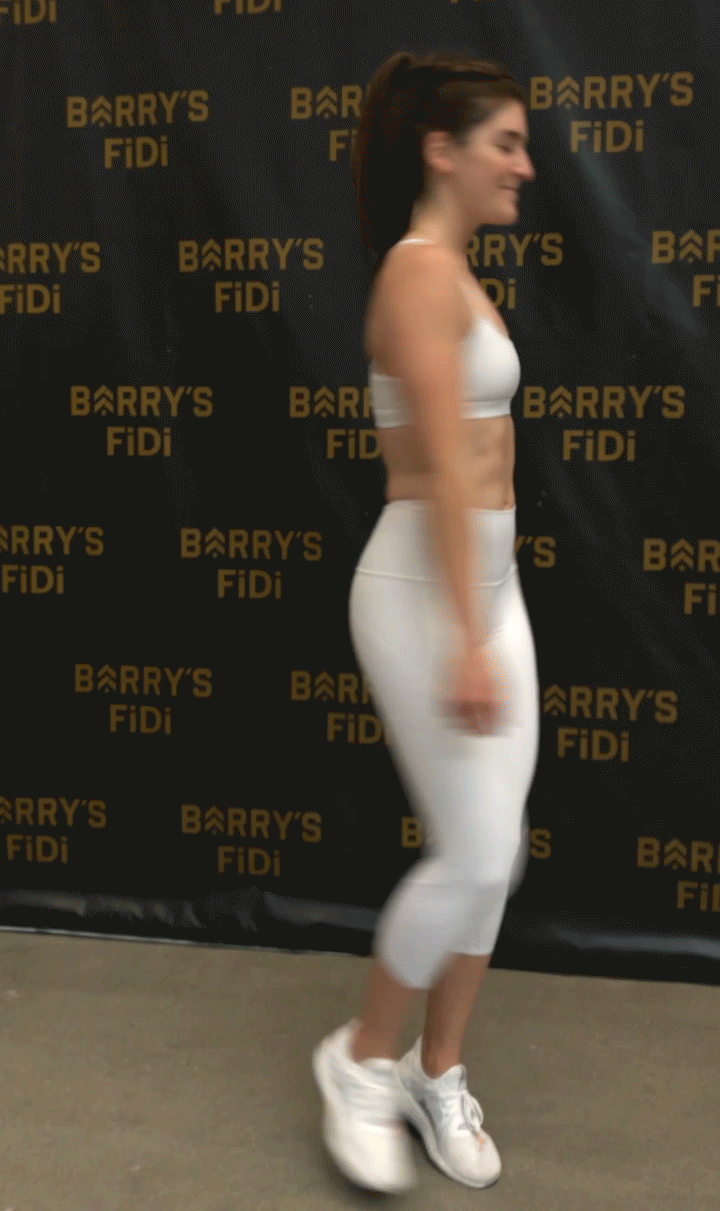 Smiling because it doesn't look like I peed myself. Yay!
It's safe to say that these pieces are totally gym-proof. The sturdy material didn't show sweat the way that even my dark-colored yoga pants do. Another concern I heard from women when discussing these pieces — the pants, specifically — is that they would "show cellulite" or not give that smoothing, slimming effect that black pants typically do. Again, I think this has more to do with material than color. For instance, my dark purple Align crops from Lululemon, though buttery soft, show all the jiggle and lumpiness from the rearview, but the compression on these white Anew crops keep everything nice and smooth and held in (also, I know everyone's body is different, this is just from my experience).
Important note: though these are entirely gym-proof, I must warn you to be VERY careful with anything and everything outside of the gym. My first pair that I bought were lost to a washing machine accident — just one rogue black sock got into my all-Lulu-laundry-load (how's that for an alliteration) and totally tie-dyed them after only one wear. Bleach, OxiClean soaks, baking soda, Shout spray, and six washes later, and no dice. The second pair (pictured here) are also not free of stains, though this one is very faint (ie, undetectable in boomerangs) — I got a drop of cinnamon toast on one leg after hot yoga. So again, they stood up to hot yoga, but not the aftermath of my toast-loving lifestyle.
Pros: smoothing, compressiony, doesn't show sweat, looks awesome.
Cons: holds onto stains.
Before and After: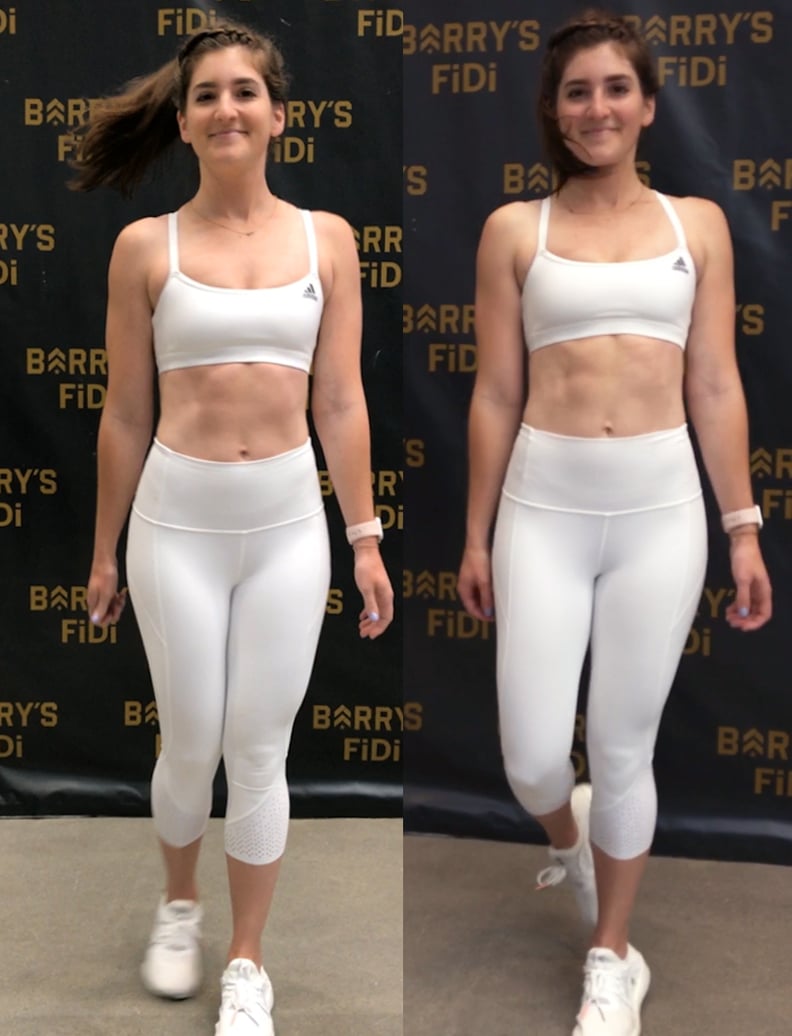 Away from the pants, and onto the boy banding trend: this will take some trial and error for us, dear readers, but so far, these pieces have been gym-proof and definitely do NOT become a fitness-themed wet t-shirt contest. Brands are releasing all-white pieces like crazy, including some of my favorites like Nike, Outdoor Voices, Victoria Sport, Alo Yoga, and Calia.
This trend gets my Fitness editor seal of approval. Live your best boy band life! If you're like me, and you don't understand the jokes about only owning black clothing and you gravitate toward brighter, lighter colors, then definitely get after this new look. I felt like a goddess in all white, and I firmly believe that wearing things that make you feel more confident contributes to an even better workout. Who doesn't want that?