As POPSUGAR editors, we independently select and write about stuff we love and think you'll like too. If you buy a product we have recommended, we may receive affiliate commission, which in turn supports our work.
The number of times I've slipped on a pair of leggings and worn them around, only to realize that they're more translucent than I'd like, is embarrassingly high. So, when I decided to join a gym for the first time, I immediately made it my mission to research a few decent pairs of yoga pants online to avoid accidentally mooning the person behind me in Zumba class.
After a fair amount of online shopping and comment lurking, I came across these Ododos Out Pocket High Waist Yoga Pants ($18) from Amazon and ordered a pair of the capris in Spacedye Charcoal, hoping they'd be stretchy, comfortable, and make me feel more at ease as I ventured into the foreign world of gym classes. Little did I know they'd become my new favorite pair of workout pants.
On a Sunday at 8:30 a.m., I rolled up to Zumba in my newly acquired (and surprisingly soft) yoga pants, my phone nestled in one of two pockets, and immediately felt at home. As the Zumba instructor had us bouncing from side-to-side and practicing some fancy footwork that I've still yet to nail, I was conscious of the fact that my yoga pants were completely comfortable, made me feel cute, and provided full coverage (according to the wall-to-wall mirrors). Now, I use them for storing pretty much everything I need before I head to my workout, including my keys, extra hair ties, and even the occasional post-workout snack.
The pants, available as capris ($18) or full-length pants ($19) in sizes XS to XXXL, come in a wide variety of colors, including heather gray, navy, wine, olive, red, lavender, fuchsia, white, blue, deep purple, Spacedye Mattblack, more. According to reviews, certain colors are more translucent than others depending on the material, so take that into consideration before ordering. Considering the fact that they're only $20, I know I'll be adding a few more pairs to my cart very soon.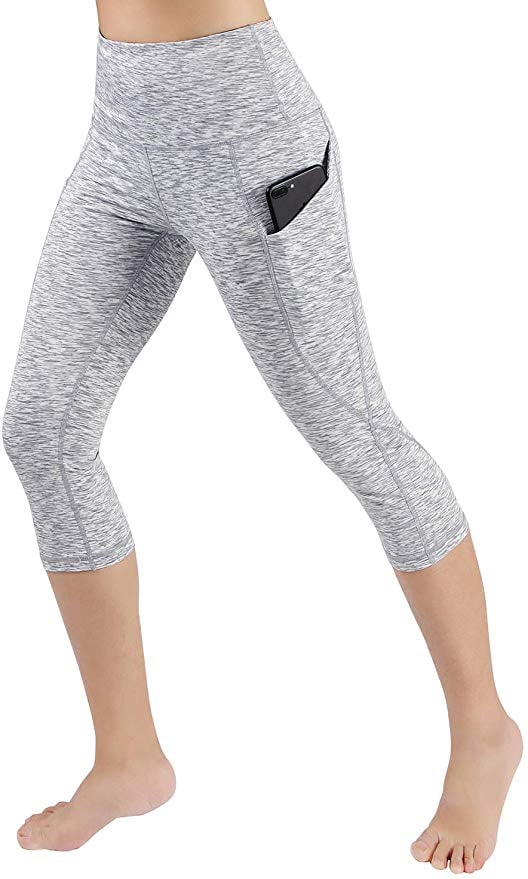 Ododos Out Pocket High Waist Yoga Pants — Capris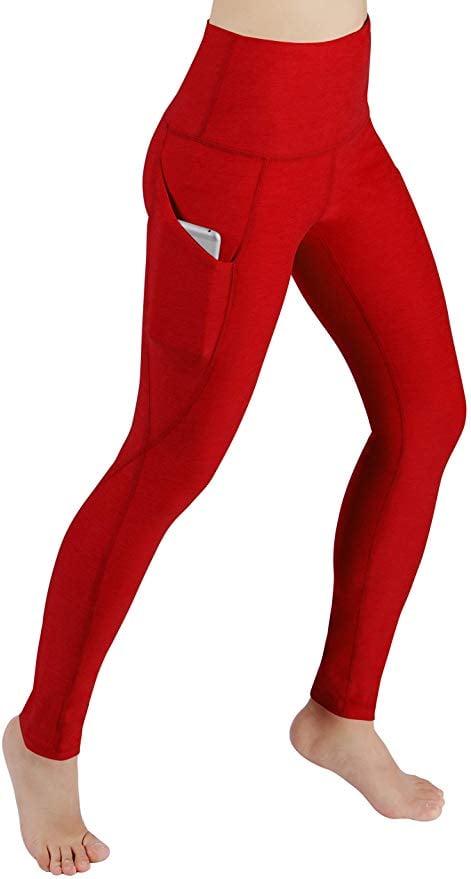 Ododos Out Pocket High Waist Yoga Pants