This Amy Adams Workout Will Help Sculpt Your Upper Body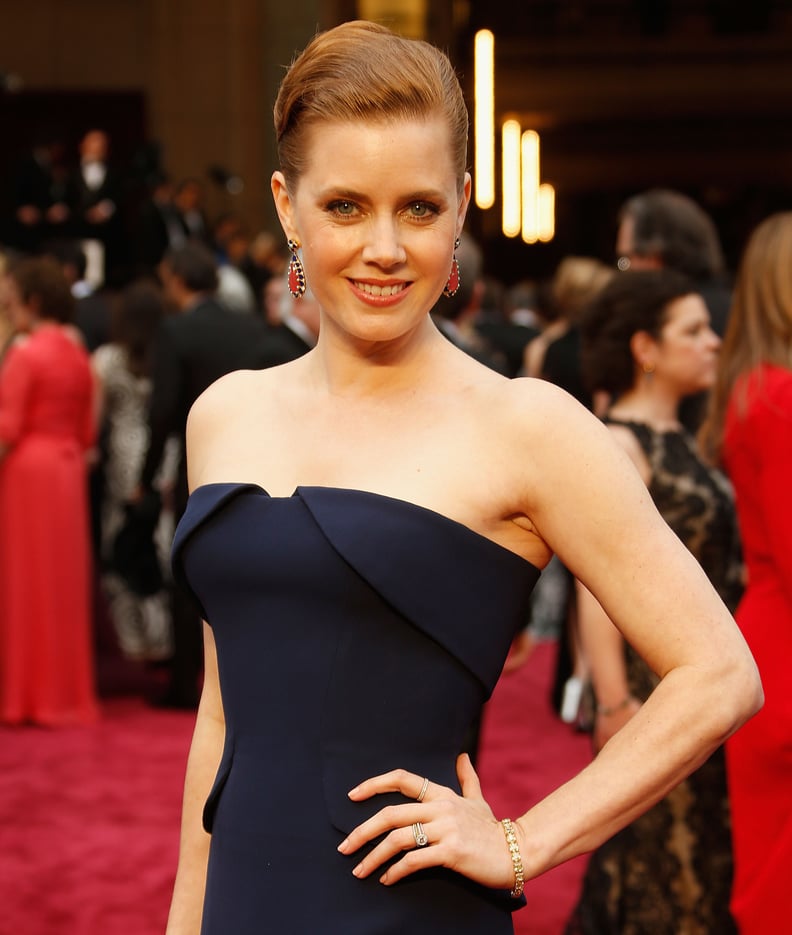 While she didn't take home an Oscar last night, Amy Adams won big in the fashion department; she wore another elegant dress that showed off lots of skin. To find out how Amy maintains such a toned upper body, we turned to Anja Garcia, an LA-based Equinox Gym group fitness instructor, for a little inspiration. "Sculpted arms and shoulders, plus a 'lifted' chest, literally top off a beautiful gown," says Anja.
To help achieve a beautiful décolletage, Anja created this quick upper-body circuit that can be done anywhere. Perform the following exercises for one minute each, and repeat the circuit two to four times — soon you'll be rocking a plunging neckline like the American Hustle star! Source: Getty
01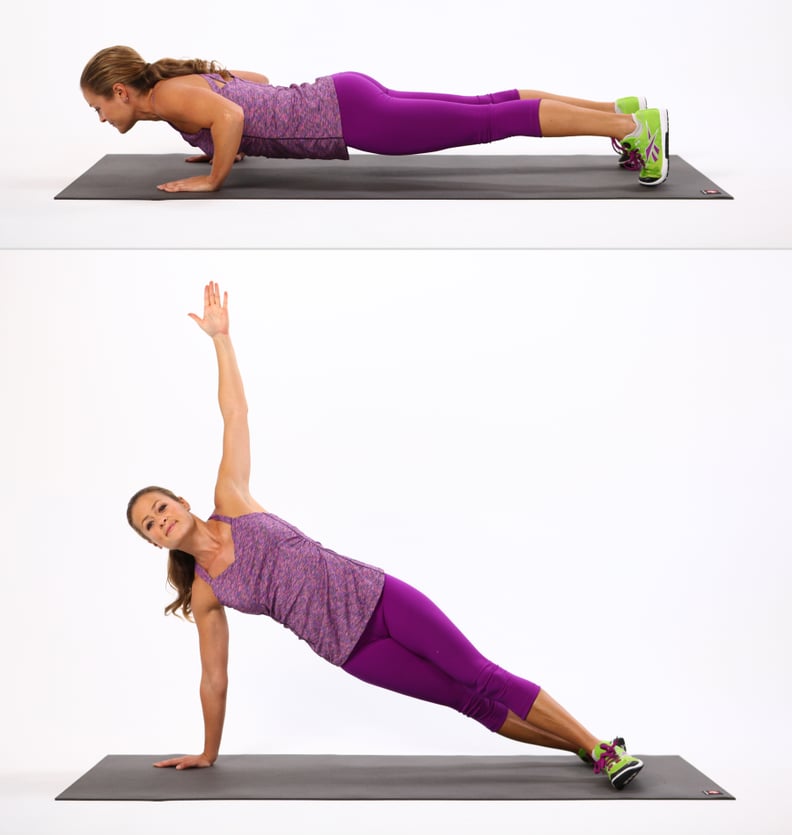 T Push-Up
Strengthen your chest and arms with this powerful push-up. It also works to whittle your waist.
Begin in the plank position, and bend your elbows, lowering into a push-up.
Straighten your arms and lift your left arm toward the ceiling, twisting into a side plank to make a T shape with your body.
Rotate back to a plank, placing your left palm on the floor to lower into a push-up.
This time, as you straighten your arms, rotate to the left, lifting the right arm up. Return to a plank.
Alternate sides for one minute. Rest when you need to!
02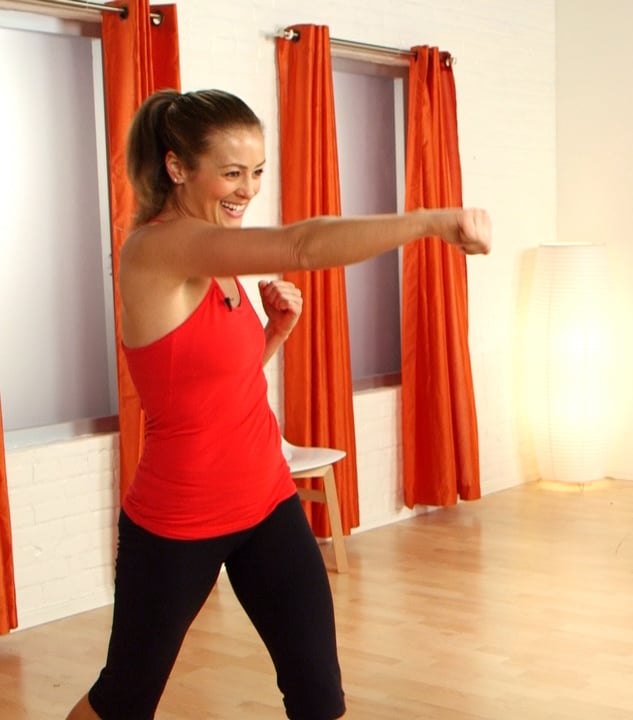 TKO (Total Knockout) Punches
Amp up the cardio and sculpt arms with a punching drill. If you've never done these boxing moves before, check out this quick tutorial video that clearly explains how to do the following basic punches.
Drill a combination of jab, cross, uppercut, and hook punches for one minute.
03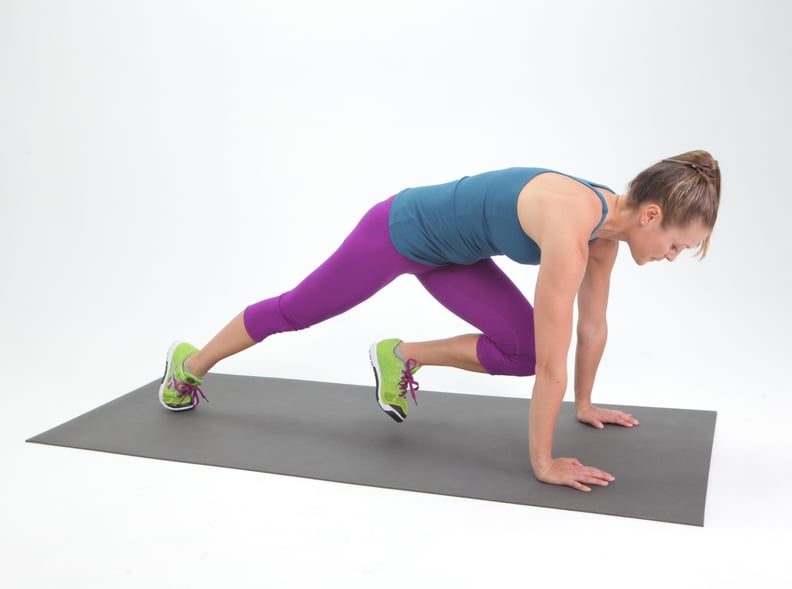 Single-Leg Mountain Climbers
Your arms, chest, and shoulders will burn and you get a bonus ab and leg kicker with this Mountain Climber variation.
Balance in a plank position on your hands and right foot with your left knee pulled in toward your chest.
Jump the left foot in and out for 30 seconds. Then switch and repeat on the other side.
Perform for one minute.
04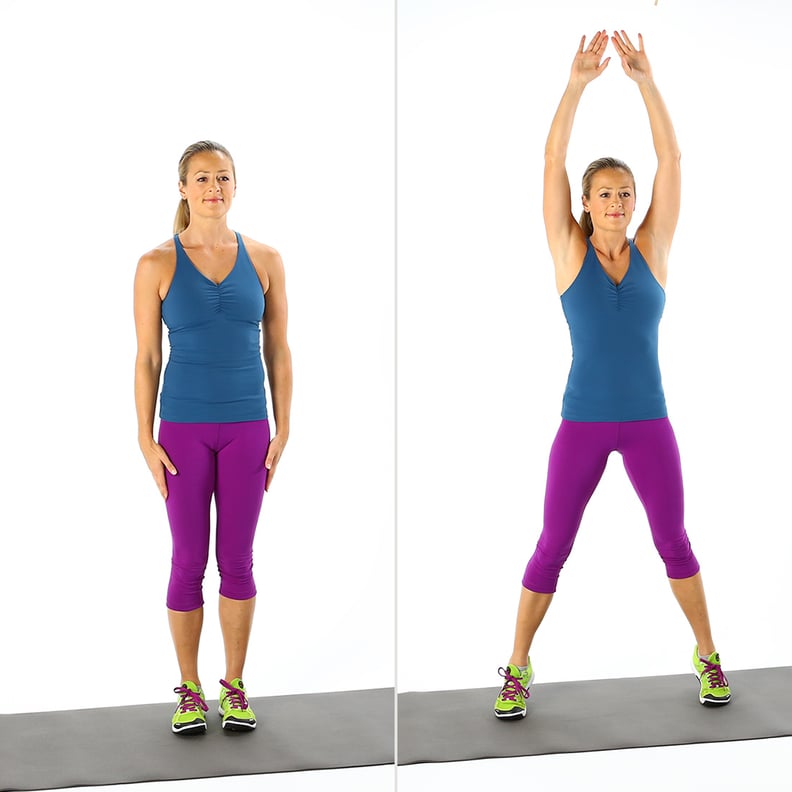 Jumping Jacks
This classic calisthenic exercise keeps your heart rate up as you work your whole body.
Perform jumping jacks for one minute before restarting the circuit.