Ariana Grande and Ariel Winter Shut Down Body Shamers
Ariana Grande is once again schooling the Internet about body positivity while calling out cyberbullies for body shaming. E! News explains the singer's reaction after an anonymous user posted comments on an unnamed forum pitting her physique against Modern Family actress Ariel Winter. Ariana took to Instagram to let the body shamer know that she's not having it with this strong statement.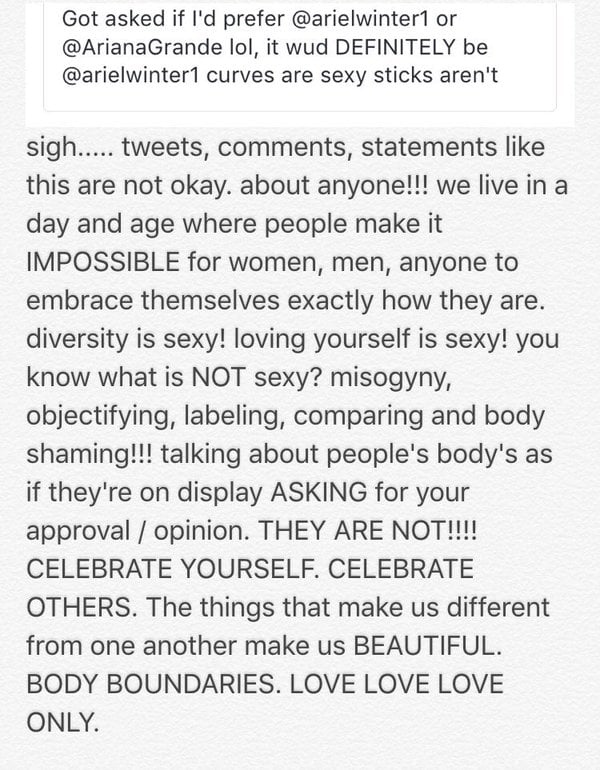 And Ariel was quick to respond with support via Twitter.
Great to see divisive comments bringing these two closer together and reminding women everywhere to define and love themselves.