Athletes Unlimited Women's Volleyball League Set For 2021
Bump, Set, Spike: A Pro Women's Volleyball League Is Coming to the US in 2021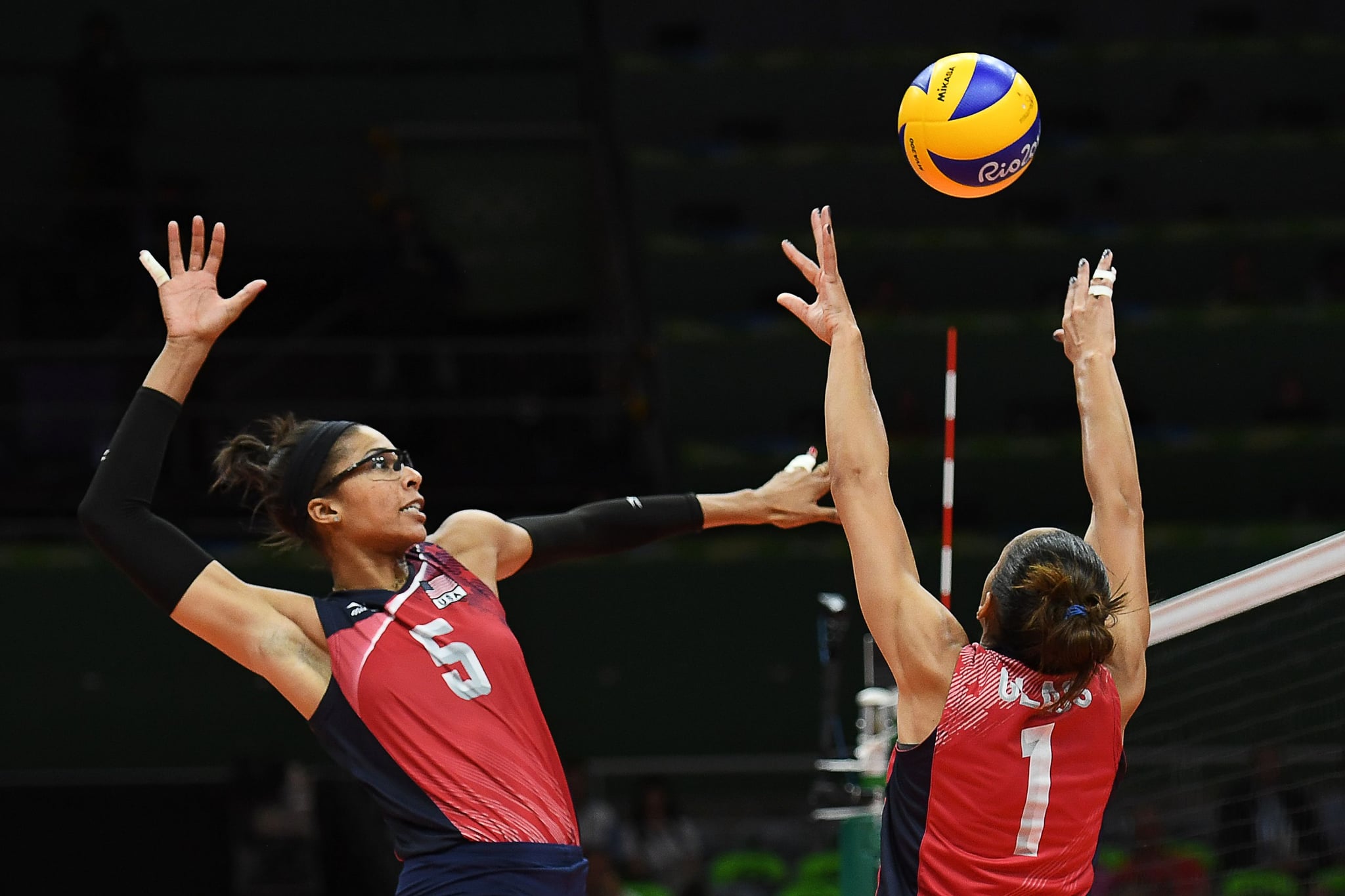 We're soaking up all the good sports news we can find right now, and this definitely qualifies: an American women's indoor volleyball league has officially come together and is due to start playing in February 2021.
Athletes Unlimited Volleyball is set to be a partnership between USA Volleyball and Athletes Unlimited, a company looking to change the face of pro sports through major structural changes such as faster play and a focus on individual athletes, as opposed to location-based teams. (The company has already announced plans for an inaugural women's softball league to start play in August 2020.) The volleyball league will follow an inventive structure in which individual players earn points for every win. Four top-performing players will be named captains and tasked with choosing new rosters every week. Instead of traveling from city to city, each game in the six-week league will be played at a single site.
The new league has already attracted USA Volleyball players Molly McCage, Foluke Akinradewo, and Jordan Larson, the latter two bronze and silver medalists from the past two Olympic Games, with more US stars and recent NCAA grads expected to sign on. "I've been a professional volleyball athlete for a decade now," Akinradewo told the Associated Press. "Every time we want to . . . play professionally we have to leave the country to do it." Playing professionally at home will be "so special," said Akinradewo, who currently competes in a pro Japanese league. (She told AP she plans to continue doing so while participating in the new league.)
Since the '80s, various attempts have been made to start pro American indoor volleyball leagues, most recently the Premier Volleyball League, which appears to have folded following its 2016 season. The new league and its player-focused format is outside the box compared to previous attempts, but the experimentation is a welcome change for players. "They're empowering the athletes," Akinradewo said. "We get to kind of determine the rules and we have a big say in things. It's really the opposite of the life we're living overseas."