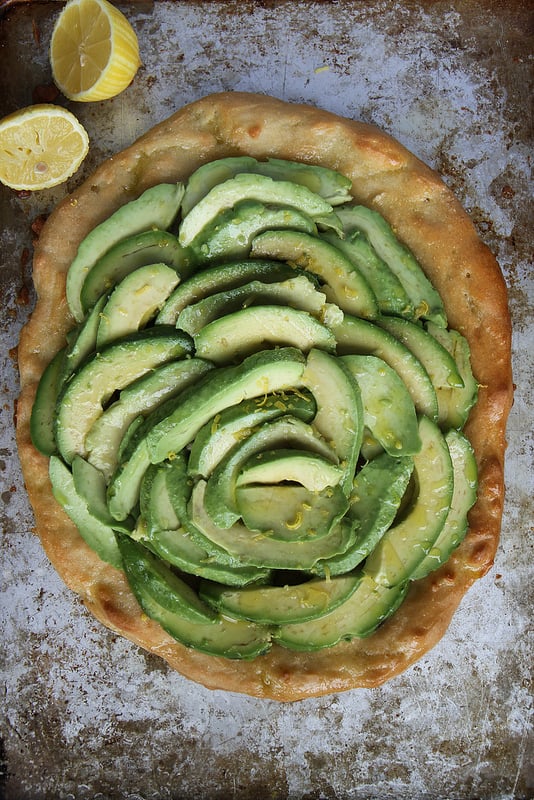 Heather Christo
Before our obsession with avocado toast has even had a chance to peak, a new food trend has us ditching our loaves of bread for good: avocado pizza. Uh, yes — you read that right. Delicious pizza dough topped with the goodness of avocado seems to be popping up all over social media, and it has us running to our kitchens to make STAT. The bonus, of course, is all the good-for-you nutrients avocado contains like fiber and heart-healthy fats.
Perhaps the avocado pizza recipe that started it all! This creation from Chef Jean-Georges of Miami's Matador Room is a delicious mix of caramelized onions, shallots, and avocados.
This recipe for a gluten-free avocado pizza couldn't be simpler. Aside from the homemade GF pizza dough, the recipe calls for just three ingredients, allowing the avocado to shine through!
Made on a thinner crust than its traditional pies, the Thin Sin pie from Stella Barra Pizzeria features pecorino, arugula, avocado, and dried herbs.
If you're looking to add a little variety to your avocado pizza, smoked salmon is a delicious choice.
As is adding a delicious runny egg to the mix.
But there's something about the classic that just can't be beat.