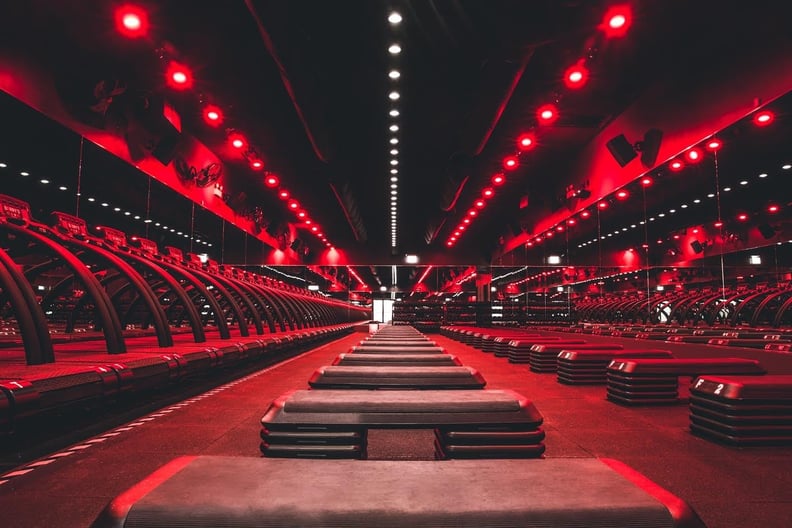 Courtesy of Barry's
Courtesy of Barry's
As we settle into this new normal of staying at home and social distancing to stop the spread of coronavirus (COVID-19), one of the biggest changes to people's routines is missing the in-person fitness community that gyms and fitness studios offer. Sure, there are plenty of at-home workouts available to stream online, on apps, or on Instagram Live, but it's just not the same as joining a room full of other motivated, fit-minded people sweating it out while an encouraging (and sometimes tough!) instructor keeps you on track.
But for Barry's fans, there's good news. The fitness studio, which has a loyal following, has announced that it is now offering 35-minute virtual classes that will be streamed live via Zoom. To participate, you will need to download Zoom, if you don't have it already (how else have you been doing virtual happy hours?). You can sign up for the classes directly on Barry's website or app, and you will receive a confirmation email that includes a Zoom link 20 minutes prior to class. There will be 24 classes available a day, so you're bound to find one that works with your schedule.
Some are bodyweight-only, while others may require equipment, such as dumbbells, mini bands, resistance bands, and/or booty bands. Barry's is selling its Band Together Fit Kit that features the three different types of bands used in classes in red, which is beginner/lower-resistance or blue, which is intermediate/medium-resistance, both for $45 a set.
Each class is $20, but if you already have an existing membership or credits on your account, those will work towards the virtual classes. If you bought a class package that's set to expire while studios are still closed, the studio is extending those packages beyond the duration of the closures. If you have a membership, you can reach out to your studio to have your membership frozen.