Bikinis For Badass Beach Babes: 5 Bikinis That Can Keep Up With You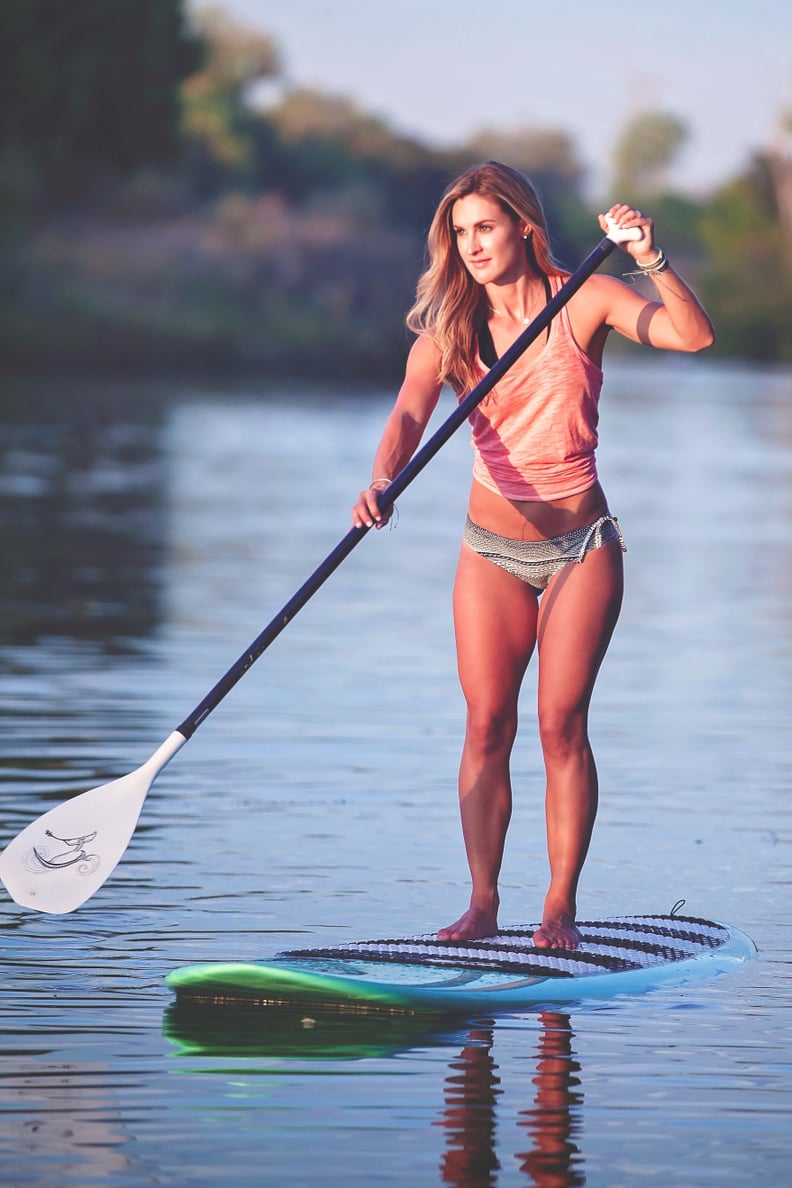 Morningstar Photography
Every editorial product is independently selected by our editors. If you buy something through our links, we may earn commission.
Choosing the right bikini is an art. There are the bikinis for chill pool days, the bikinis for tropical vacations, the bikinis of the moment, and the bikinis you just can't part with no matter how long you've had them. And while you always want your bikini to be flattering and on trend, there are some days you need more than that, too. For the days that include volleyball, surfing, wakeboarding, yoga, or maybe the full-contact sport of keeping up with small children, you need a bikini that's as badass as you are. One that stays where it's supposed to in wet or dry conditions, one that allows you to move freely without accidentally giving anyone a free show, one that's supportive without being restrictive, and, most of all, one that lets you be your very best beach babe self from sunrise to sunset.
01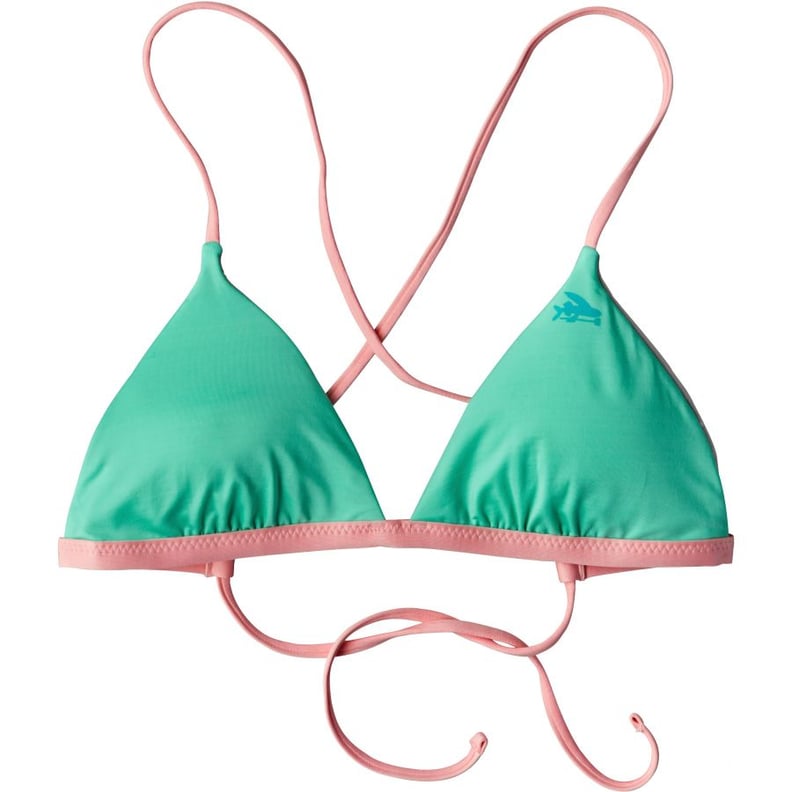 Patagonia Nanogrip
Nanogrip is a brand-new type of swimwear lining discovered by Patagonia's lead women's swimwear designer in 2014 and integrated into its latest swimwear line released earlier this year. The fabric is made up of thousands of microscopic polyester filaments that cause it to grip to your body like a second skin when wet, making it the perfect choice for any water activity. The Triangle Top ($69) pictured here and Side-Tie Bottom ($69) offer a lower profile and cheekier fit, while the Nanogrip Top ($69) and Nanogrip Bottom ($65) offer a little more coverage.
Bonus: all of Patagonia's swim products are made in Fair Trade-certified factories using responsible manufacturing practices, so the brand's bikinis are as good for the beach as they are for your beach body.
02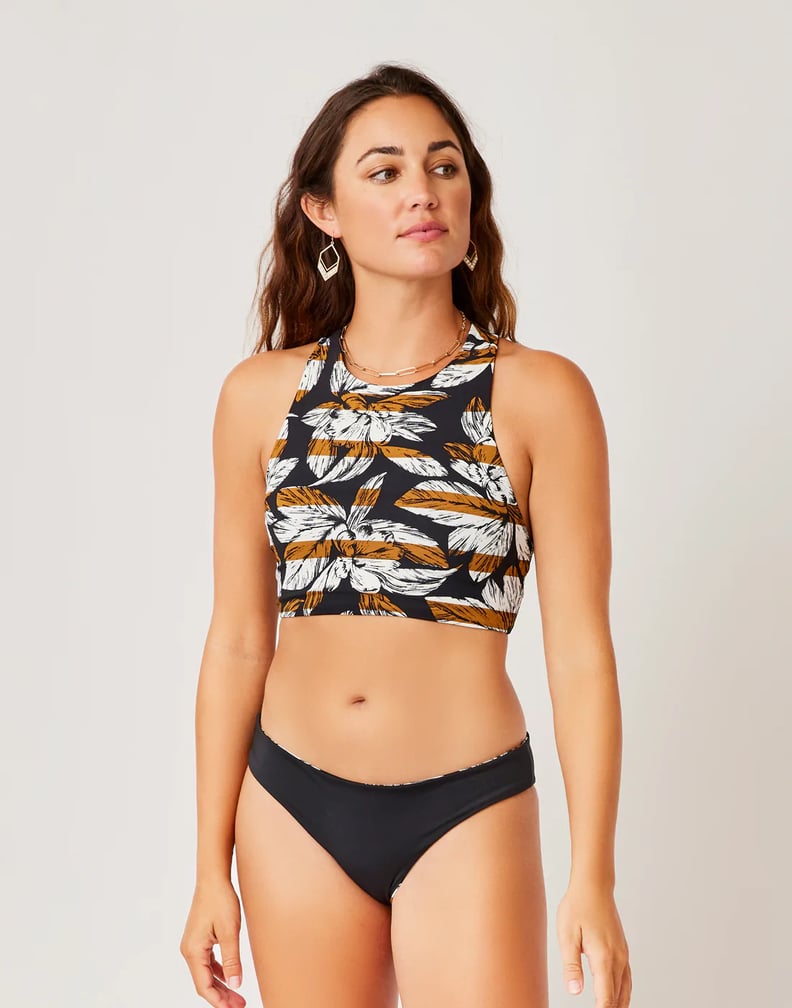 Carve Designs
This female-owned company was founded by best friends who were sick of not being able to find bikinis and board shorts that fit their real bodies and active lifestyles, so you can expect every bikini they design to have function and fit at the forefront. Mix-and-match prints and styles let you customize your suit for whatever activity floats your boat.
The Sanitas Top's ($56) wide chest band and adjustable tie-down t-back design make it super supportive and flattering, while the Sanitas Bottom ($56) is ever-so-slightly cheeky while still staying put.
03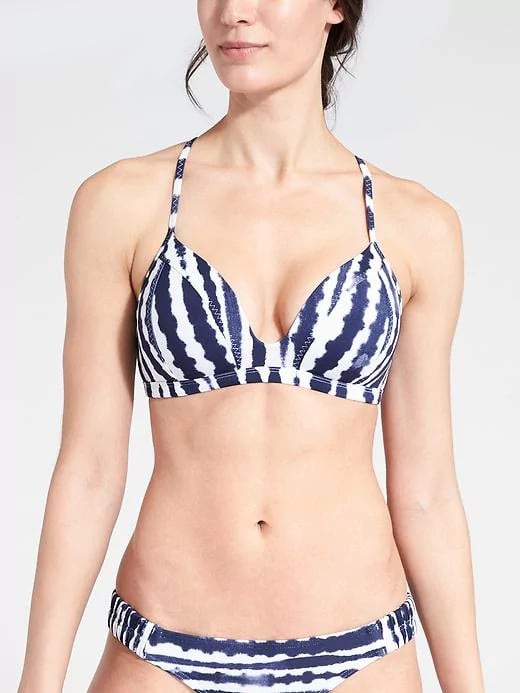 Athleta
If the standard small, medium, and large sizes are cramping your bikini fit style, Athleta has an entire line of swim tops featuring standard bra sizing so you can get your girls the exact fit they deserve. The Wave Break Molded Cup Top ($59) mixes a slight push-up with a stay-put design, letting you flaunt what you've got without accidentally flaunting all you've got when you reach up to spike a volleyball. The Full Scrunch Bottom ($49) provides full bottom coverage with adjustable scrunch sides so you can customize the rise depending on your agenda, mood, or horoscope — we won't judge.
04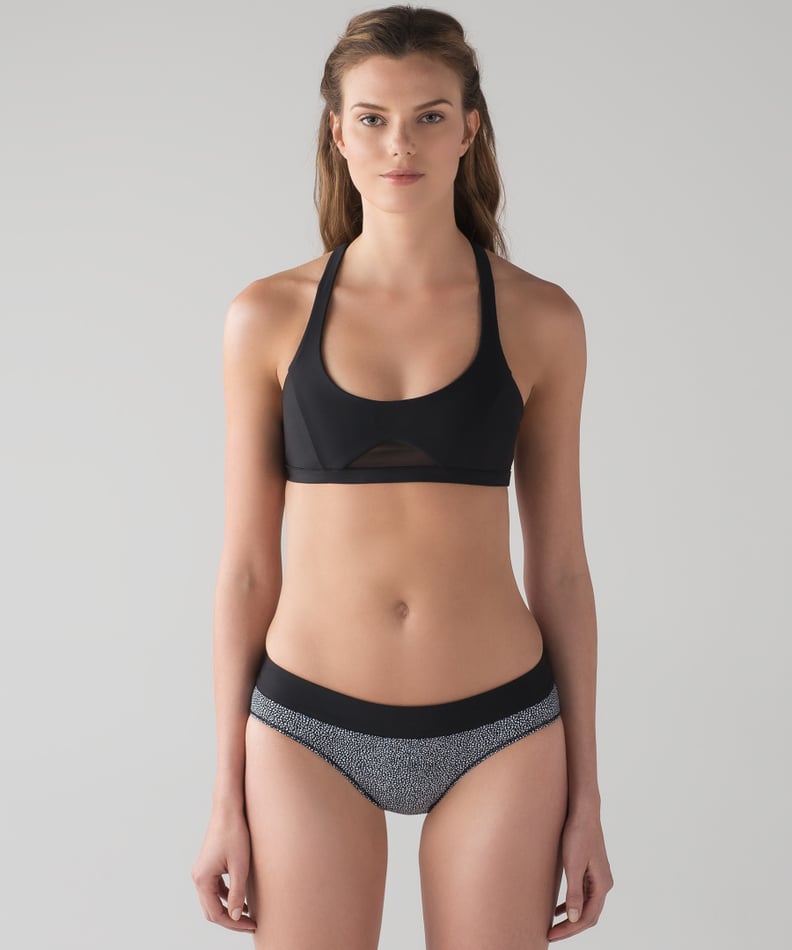 Lululemon
Lululemon knows a thing or two about how women's bodies move, which is why 80 percent of the girls in your yoga class wouldn't be caught dead in anything else. If your beach day involves some Downward Dog, even if it's just for that fire Instagram shot, Lululemon's Flow Rider Racerback Top ($68) is your favorite sports bra on vacation. The Unchartered Waters Bottom ($58) is skimpy but sporty, while the Paddle Times Tights ($128) take full coverage up a notch with a swim-friendly legging that lets you do the full splits during SUP with full confidence.
05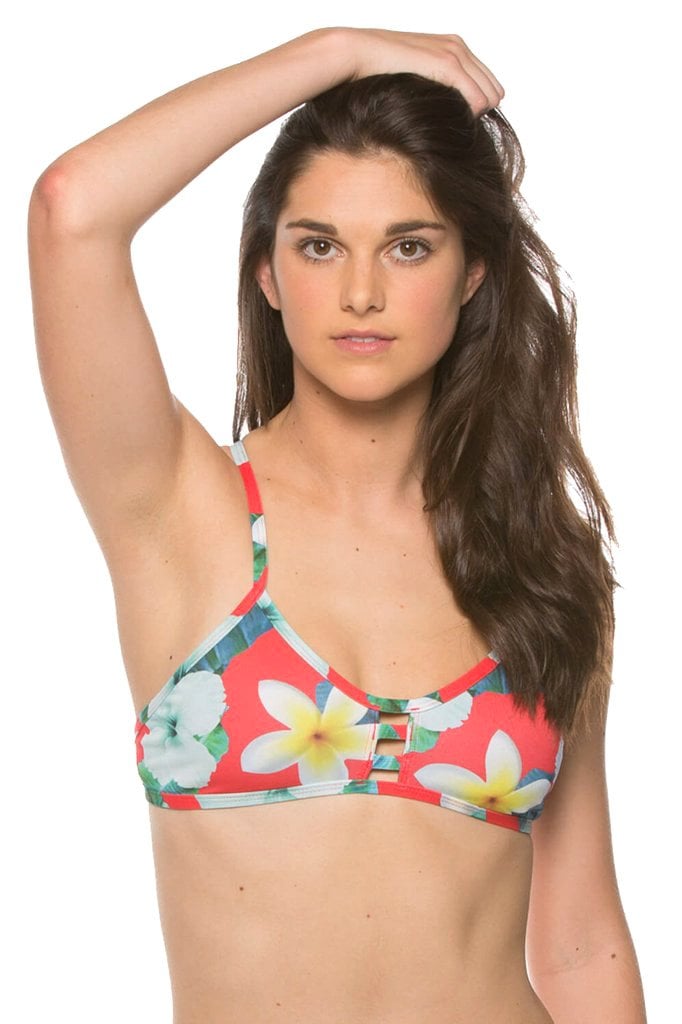 Jolyn
Founded by women who were sick of seeing cool chicks in ugly competitive swimwear, Jolyn promises that all of its bikinis are "100 percent durable and 0 percent ugly."
The Tomcat Top ($35) manages to include an of-the-moment multistrap detail and an adjustable crossback so you can customize your fit based on how much support you crave. The skimpy-fit Kyle Bottoms ($30) feature a slim drawstring to prevent any southbound travel, while the fuller coverage Moonlight Bottoms ($25) are part of a beach-volleyball-focused line hand-selected for Jolyn by professional beach volleyball babe Lauren Fendrick.