The 13 Best Exercise Balls to Bounce Your Fitness Into High Gear
As POPSUGAR editors, we independently select and write about stuff we love and think you'll like too. If you buy a product we have recommended, we may receive affiliate commission, which in turn supports our work.
Exercise balls have been a popular piece of workout equipment since they rolled onto the scene in 1963, and they're still helpful for all varieties of workouts today. For those looking for better balance or improved core strength, the exercise ball is an ideal tool in any gym routine. Especially in the era of work from home, mixing up your routine by sitting on an exercise ball instead of a cramped desk chair can help you focus on your posture and improve your core strength. To feel the burn more than you will just sitting on the ball, you can implement it into your workout for more advanced routines, and do planks, sit-ups, and more using the ball. This versatile tool is easy to store at home and simple to incorporate into your workout, so here are the best exercise balls that you can add to your wellness routine.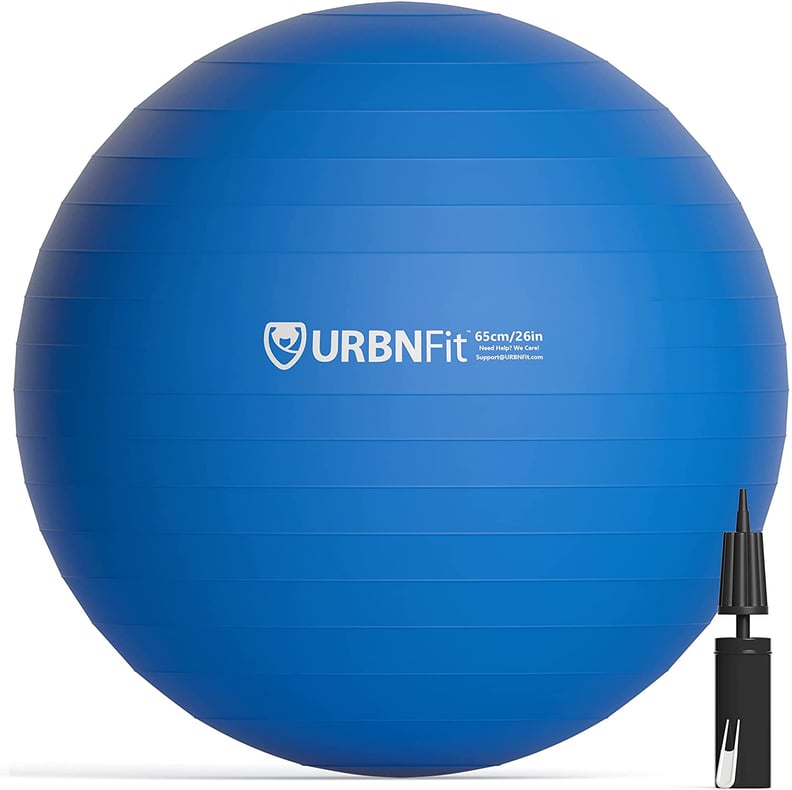 Best Overall: UrbnFit Exercise Ball
With over 30,000 reviews on Amazon, this UrbnFit Exercise Ball ($25) is a fan favorite for its antislip material, its durability, and its affordability.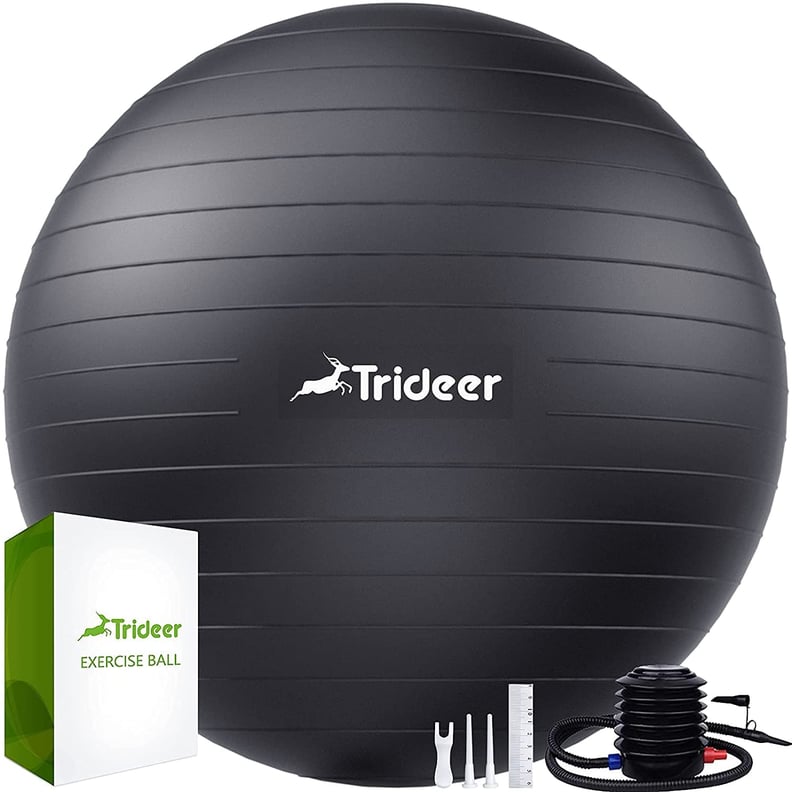 Best For Thickness and Durability: Trideer Extra Thick Yoga & Exercise Ball
This Trideer Extra Thick Yoga & Exercise Ball ($26) is equipped with a matte, thick, nonslip material to resist slipping when hands get sweaty, and it is also burst-resistant for safety. It is designed with a honeycomb structure that makes it deflate slowly in the event it is punctured, so you don't have to worry that it might pop out from under you.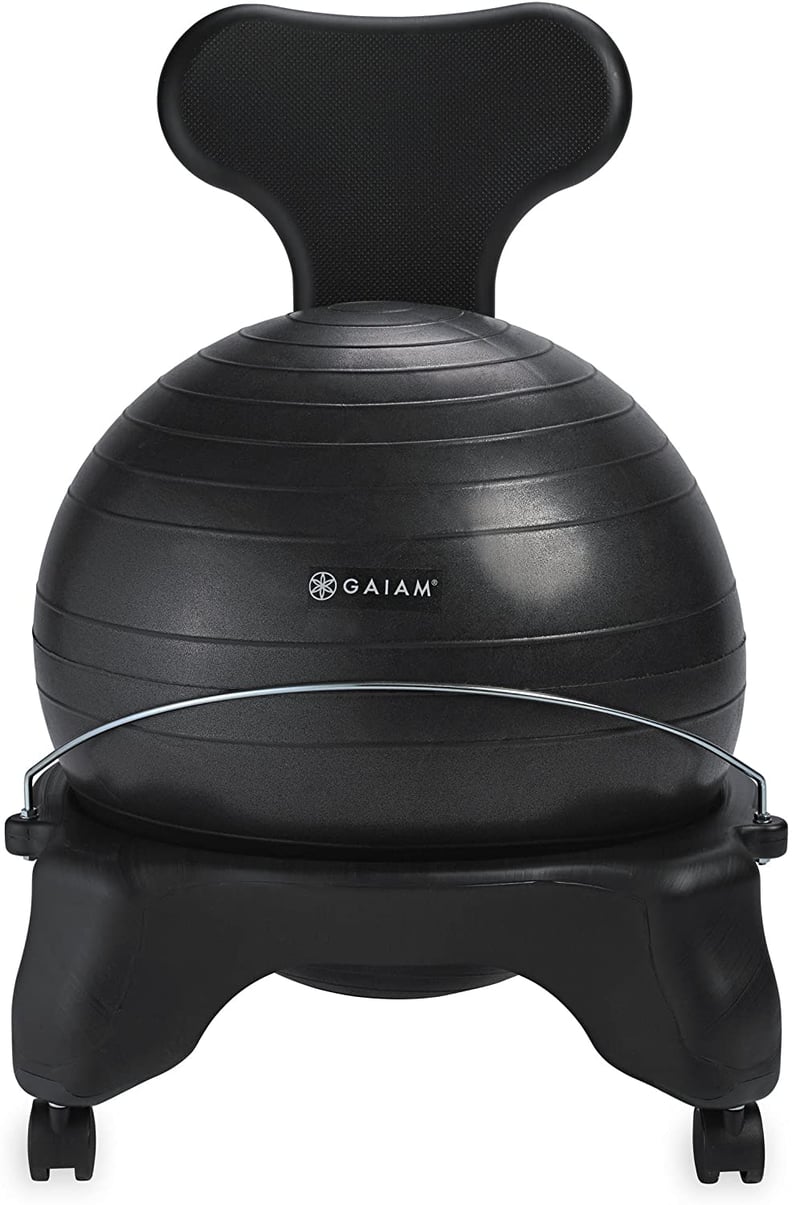 Best Chair With Back: Gaiam Classic Balance Ball Chair
The Gaiam Classic Balance Ball Chair ($70) includes a base that replicates an actual chair for those who want to build their core but don't want to sacrifice the stability and structure of a classic chair completely.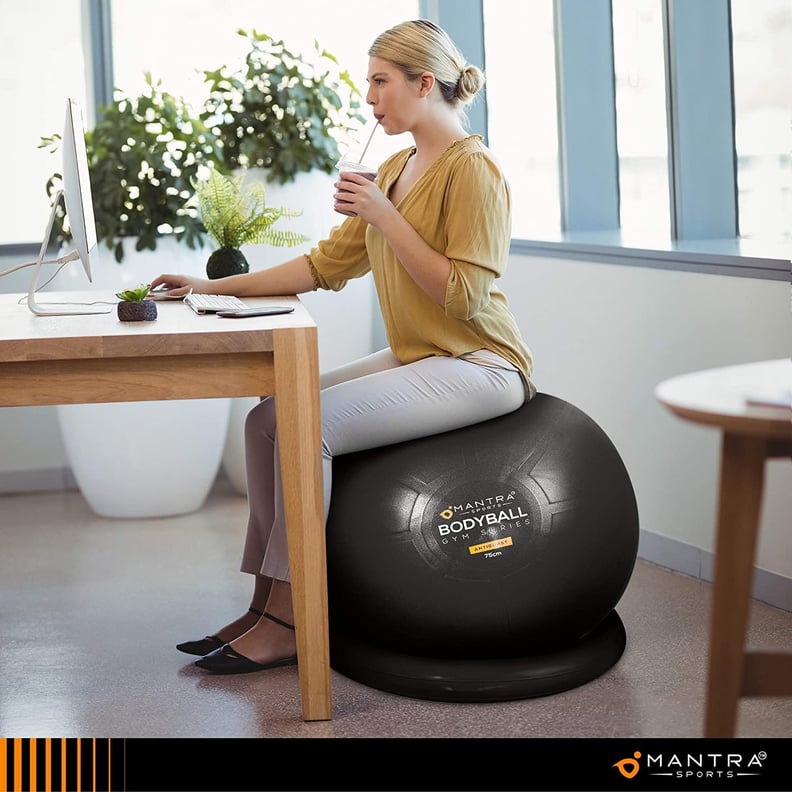 Best Chair With Base: Mantra Sports BodyBall
The Mantra Sports BodyBall ($40) has a ring-shaped base that keeps the ball in place for the duration of the workday or workout. This is great for those who want to replace an office chair and work on their core strength and posture.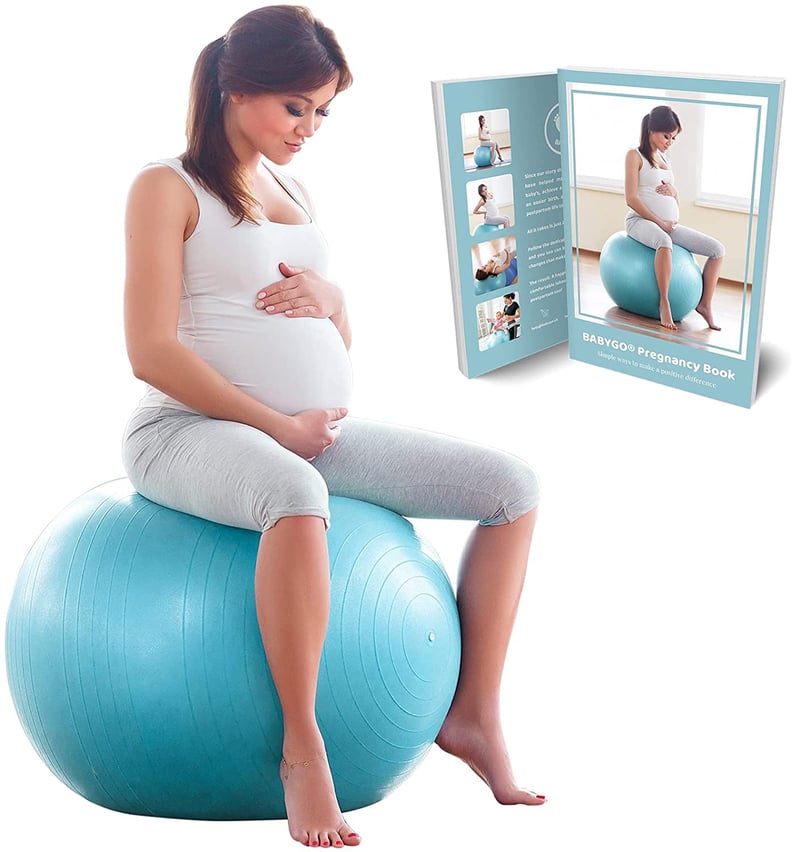 Best For Pregnancy: Babygo Birthing Ball
The Babygo Birthing Ball ($30) comes with a special book of workout routines specifically for pregnancy so those who are expecting can safely use an exercise ball. A little bit of gentle bouncing on this ball can also help soothe a baby who keeps moving around (and making Mom uncomfortable).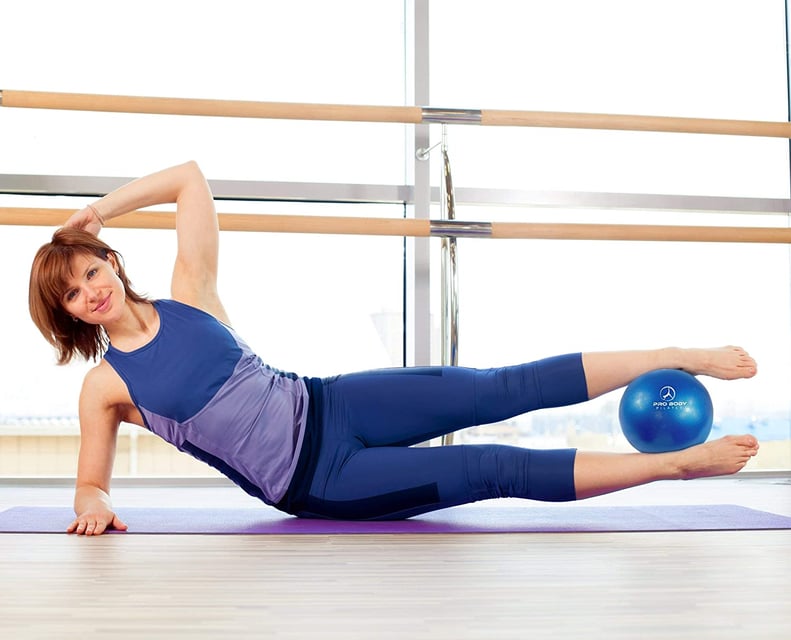 Best Mini Ball: ProBody Pilates Mini Exercise Ball
Looking for a mini ball to boost your workout? The ProBody Pilates Mini Exercise Ball ($11) is perfect for putting between ankles or knees to enhance alignment, balance, and strength. You'll be amazed how the seemingly small modification of adding the mini ball can completely change your workout.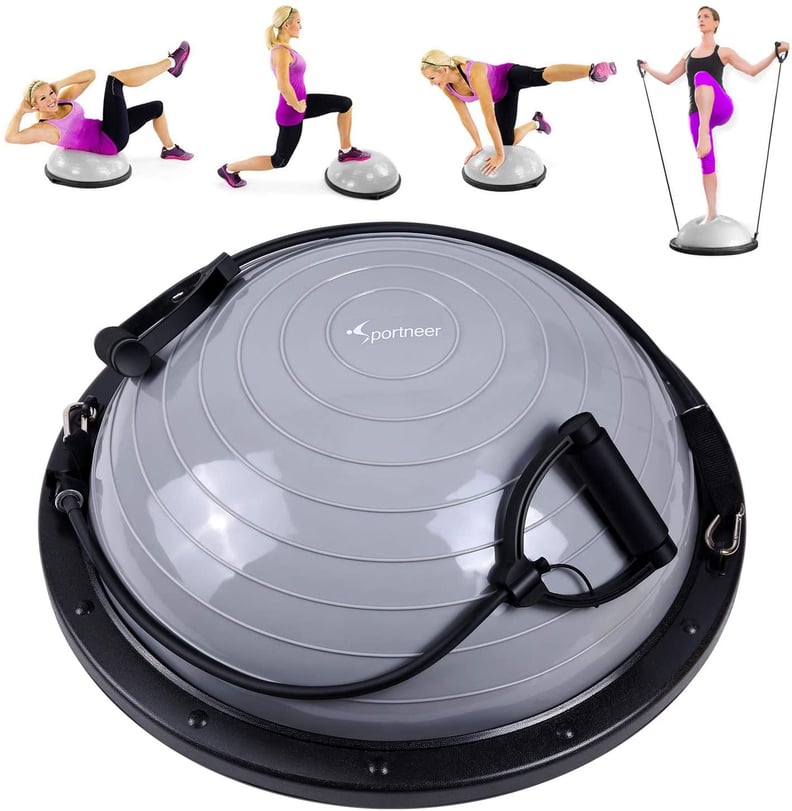 Best Half Ball: Sportneer Half Balance Ball
If you want to begin working out with a balance ball but don't want to do the traditional core workouts, this half ball could be the perfect solution. The Sportneer Half Balance Ball ($66) is perfect for building balance, but it can also be used to enhance lunges and leg lifts thanks to its proximity to the ground. Bonus: it has exercise bands attached for arm workouts!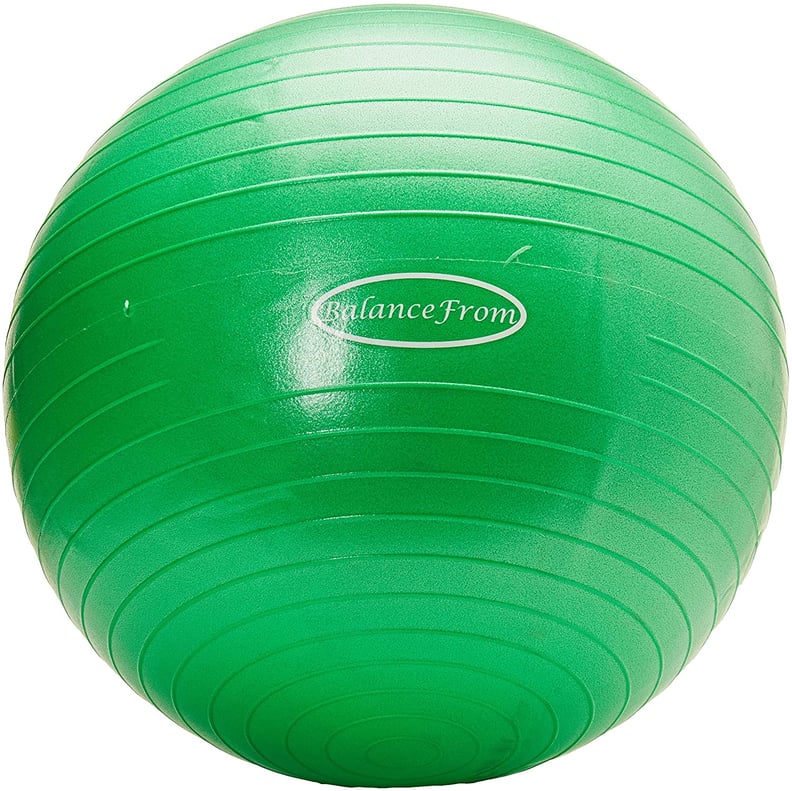 Best Budget Ball: BalanceFrom Anti-Burst and Slip Resistant Exercise Ball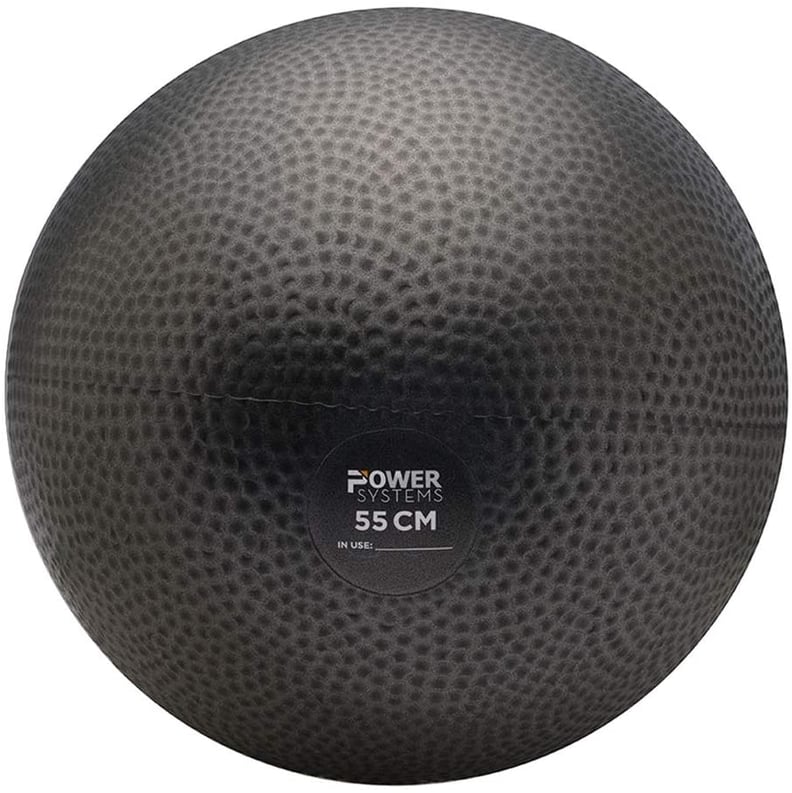 Best Unique Surface: Power Systems ProElite Stability Ball
For those who don't like the discomfort of the traditional grooves on exercise balls, the Power Systems ProElite Stability Ball ($70) instead uses a unique dimpled surface that is designed for comfort. It is perfect for workouts that require a lot of contact with the ball.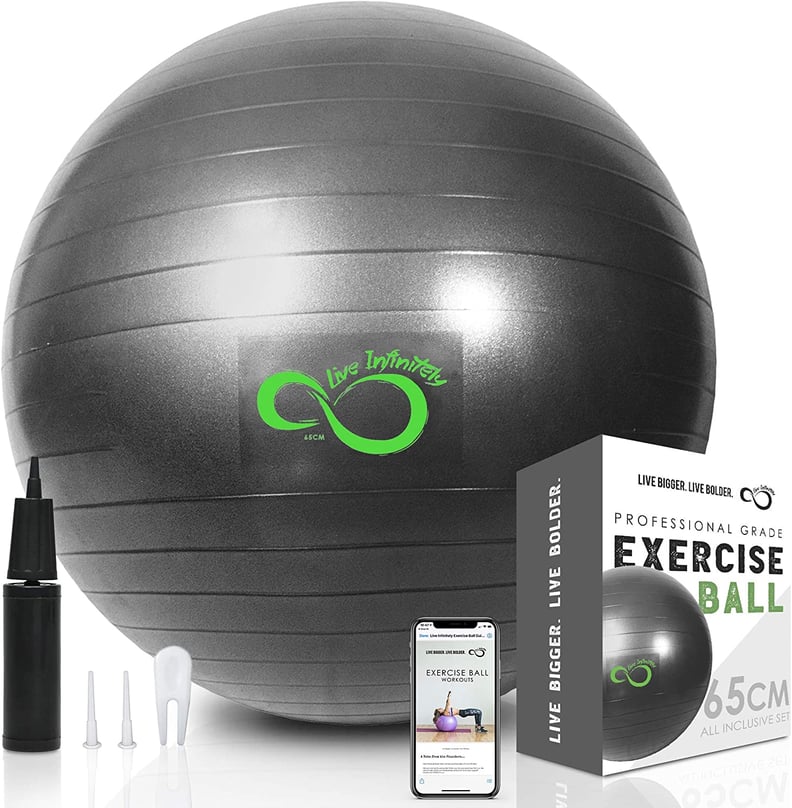 Best XL Ball: Live Infinitely Exercise Ball
The Live Infinitely Exercise Ball ($32) comes in a 95-centimeter size, making it a massive exercise ball in comparison to most. Bigger isn't always better, but then again, sometimes it is.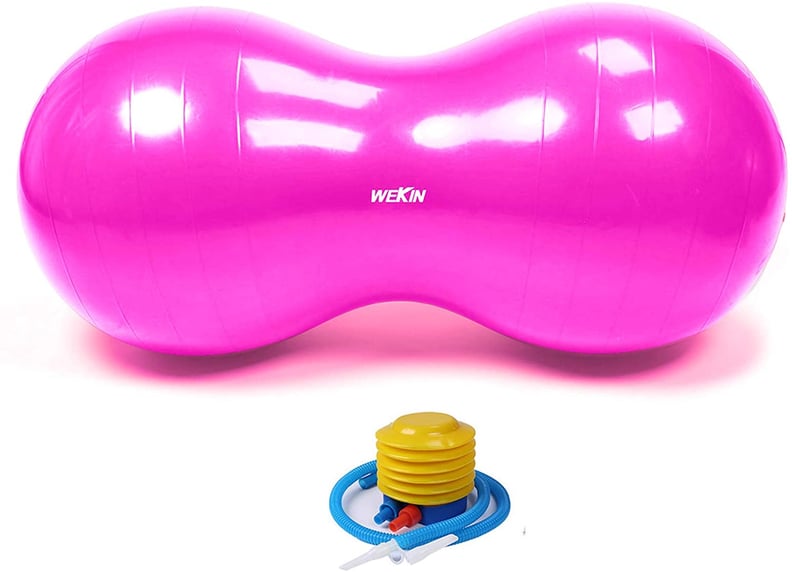 Best Peanut-Shaped Ball: Wekin Physio Roll Therapy Fitness Exercise Peanut Ball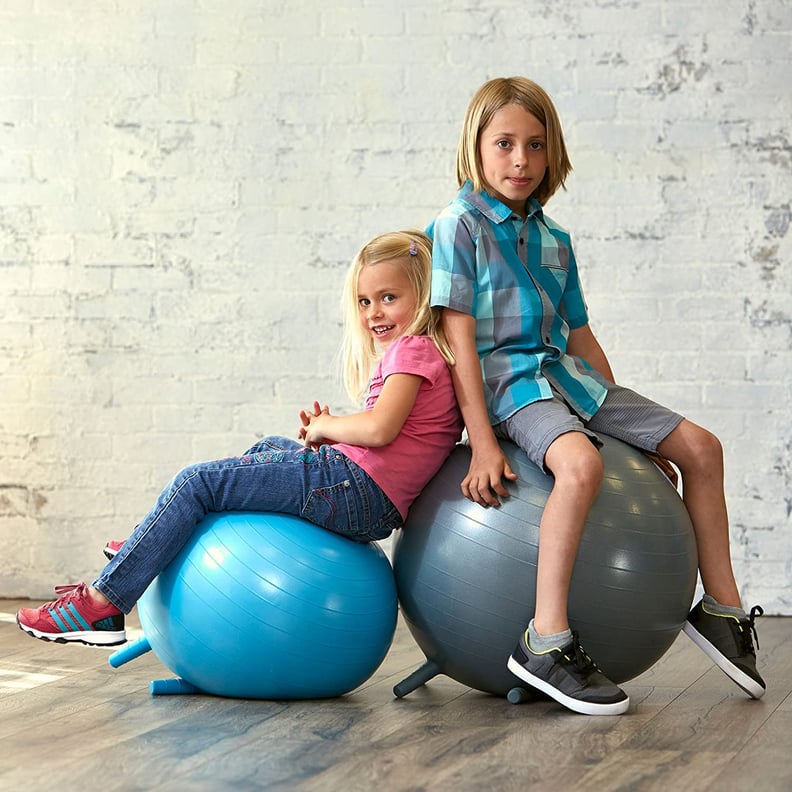 Best For Kids: Gaiam Kids Stay-N-Play Ball
Let the kids join in on the exercise-ball routine with the Gaiam Kids Stay-N-Play Ball ($20). With bendable support legs, this ball is a little sturdier for little kids who might be new to balance workouts.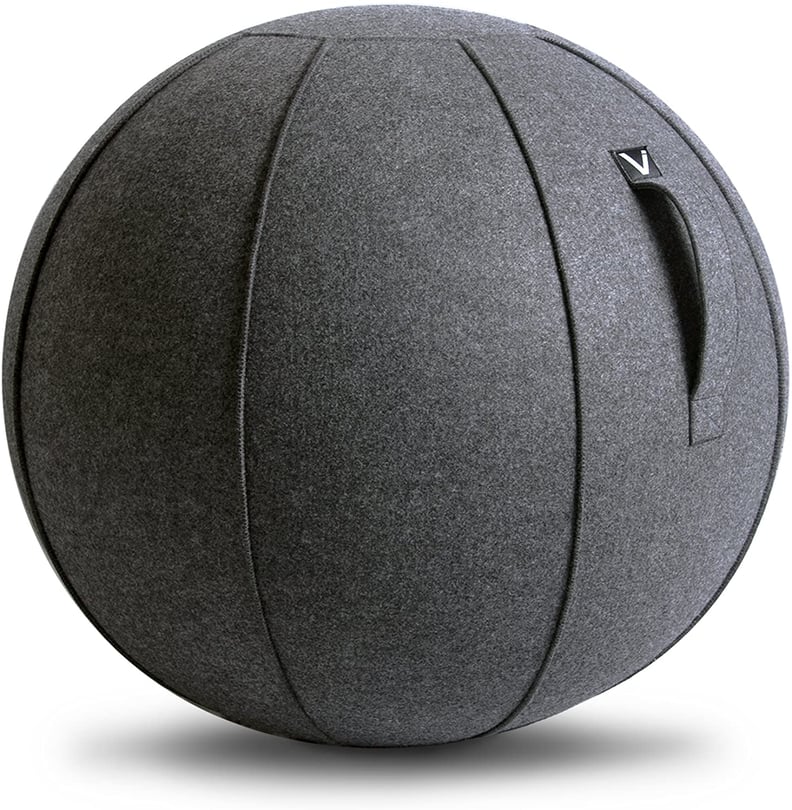 Chicest Ball: Vivora Luno Exercise-Ball Chair
Perfect for an office with its neutral color and fabric, the Vivora Luno ($76) exercise-ball chair is not your typical exercise ball. It works just as well for exercising as it does for lounging, and it also works as a piece of decor.