As POPSUGAR editors, we independently select and write about stuff we love and think you'll like too. If you buy a product we have recommended, we may receive affiliate commission, which in turn supports our work.
If fitness and wellness are two of your top priorities, it's time to invest in a fitness tracker if you haven't already. These essential gadgets will empower you to set goals, track progress, and stay motivated, whether you aim to conquer 10,000 daily steps, get a handle on your sleep schedule, or train for a marathon. The thing is, navigating the fitness tracker market can be overwhelming. The choices might feel endless; there are tons of brands and features to differentiate between, like heart rate monitoring, stress tracking, built-in GPS, and so many more. Not to mention, prices range drastically, from under $50 to over $500.
To help you find the perfect fitness tracker for you, we rounded up the best devices Amazon has to offer. If you're in the market for something that can do more than comprehensive fitness and wellness tracking, we found a few smart watches that are practically an extension of your smartphone in terms of all its benefits. Prefer something simple and affordable? We found a few that are sleek and under $100 that do it all for less. Keep reading to shop our top ten picks, from the iconic Apple Watch to the best ones from Fitbit, Garmin and more.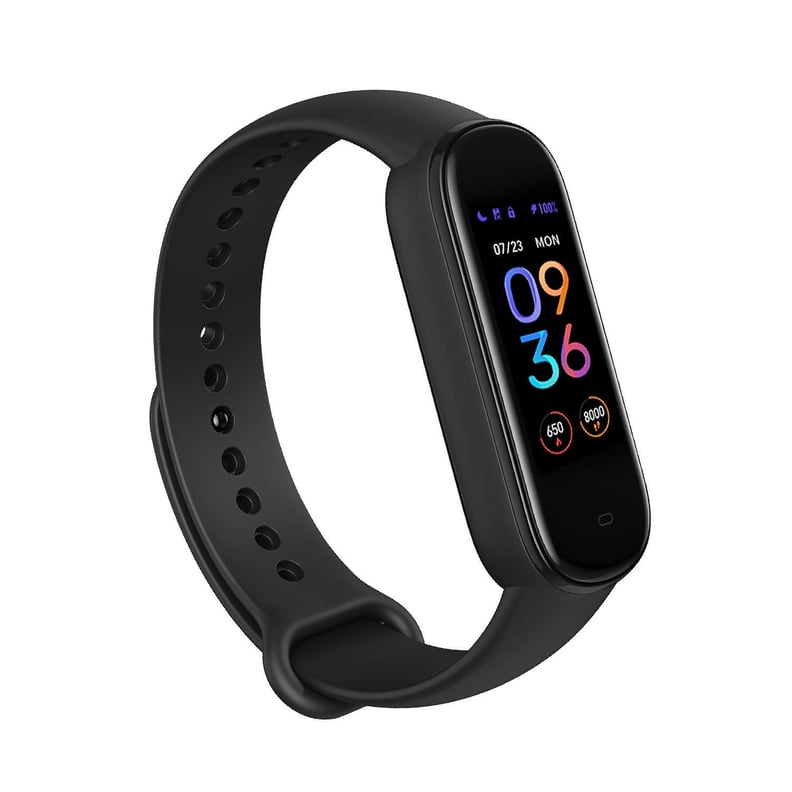 Best Fitness Tracker Under $50
Amazfit Band 5 Activity Fitness Tracker ($40)
This fitness tracker is a steal at under $50. It has built-in Alexa, so you can ask questions, set alarms and timers, check the weather, control your smart home devices, and more. The fitness tracker can monitor your blood oxygen levels, heart rate 24/7, sleep quality, and even your menstrual cycle. It has 11 built-in sports modes that let you record the distance, speed, heart rate changes, calories burned, and more during specific workouts. Plus, it's water resistant and has a 15-day battery life.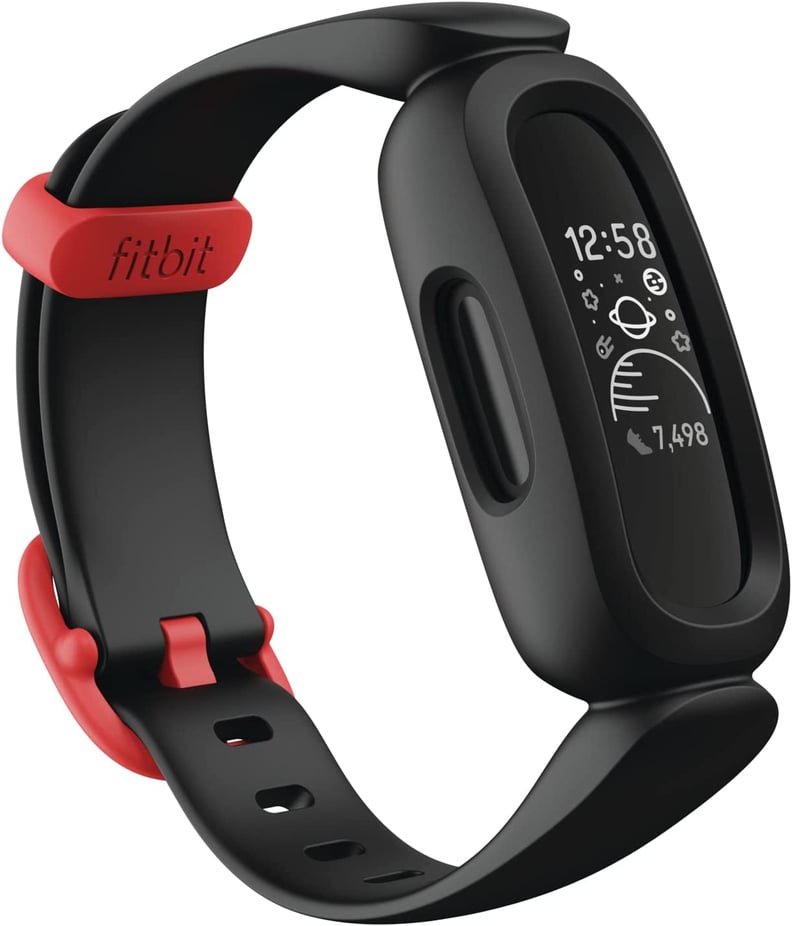 Best Fitness Tracker for Kids
Fitbit Ace 3 Activity Tracker for Kids ($59, originally $79)
This fitness tracker is designed for ages six plus. It tracks sleep, activity, and is even water-resistant up to 50 meters. It has a fun animated clock feature that changes throughout the day, and it awards virtual badges and on-screen celebrations when they reach their goals. The device comes in black and red (pictured here), blue and green, and yellow.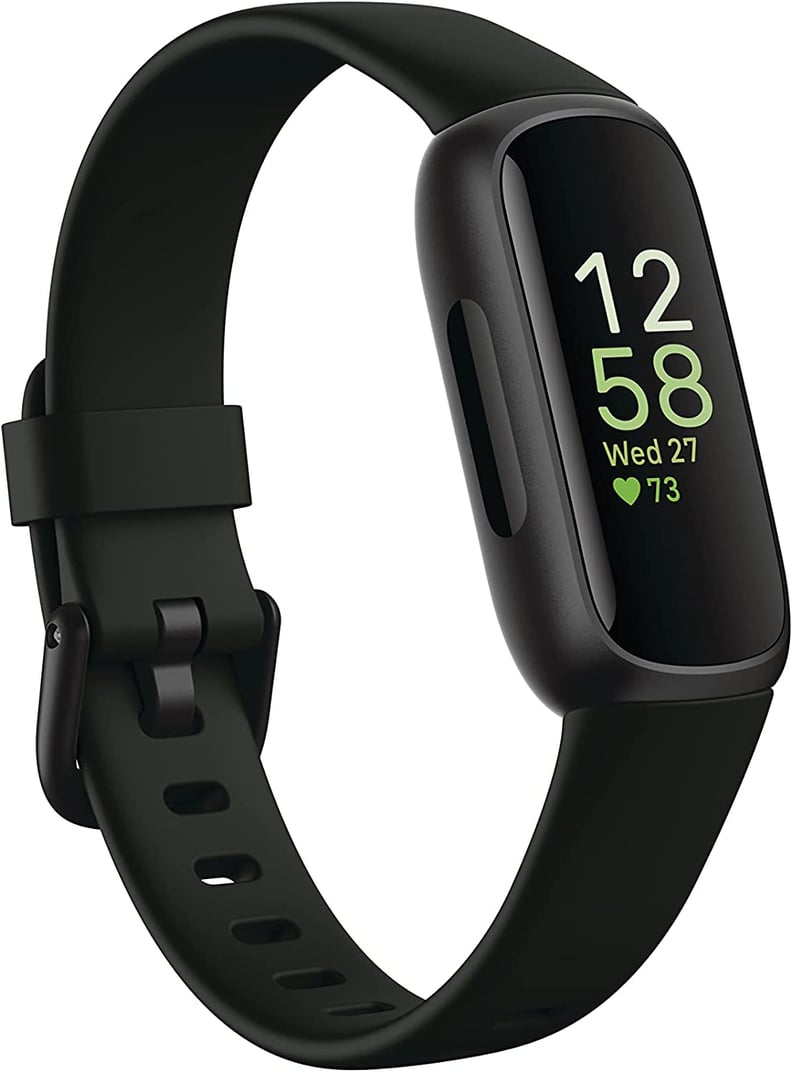 Best Fitness Tracker on Amazon
Fitbit Inspire 3 Health & Fitness Tracker ($80, originally $100)
This fitness tracker holds the top spot on Amazon among its activity and fitness trackers. This model is great for those looking for a basic model that tracks your heart rate, workouts, sleep, and steps. It connects to both Apple and Android devices so that you can get notifications sent from your smartphone to your watch, and it has a battery life of 10 (!) days. Just note that it doesn't have a built-in GPS, which may result in limited tracking accuracy.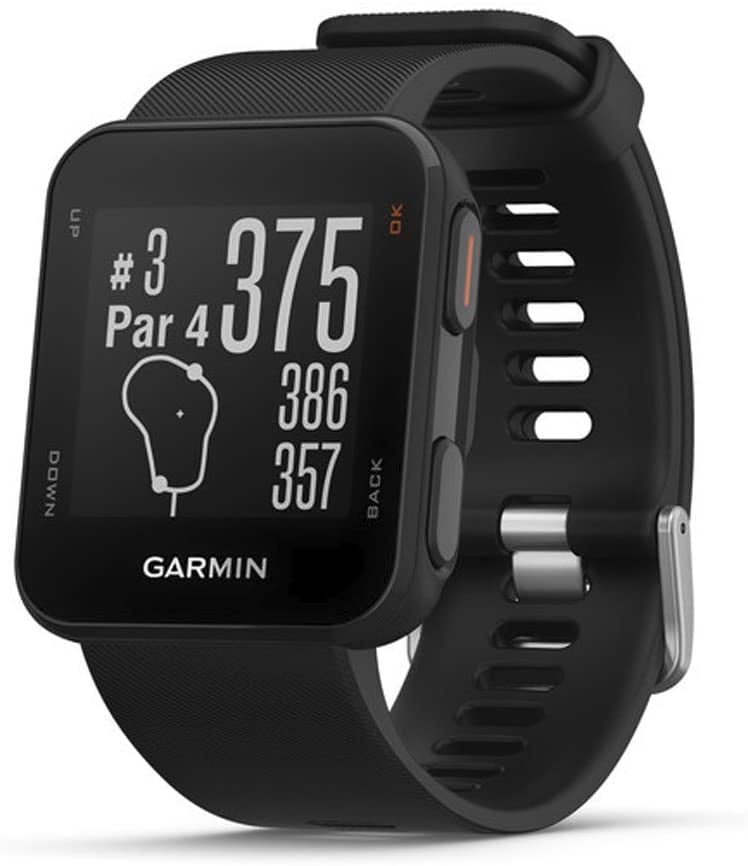 Best Fitness Tracker For Golfing
Garmin Approach S10 Lightweight GPS Golf Watch ($130, originally $150)
This lightweight Garmin watch is the best fitness tracker for avid golfers. It provides all the data golfers could need to play their best game, including yardages from the front, back, and middle of the green by using GPS, keeping track of the score, and so much more. Plus, it has over 41,000 preloaded courses from all over the world.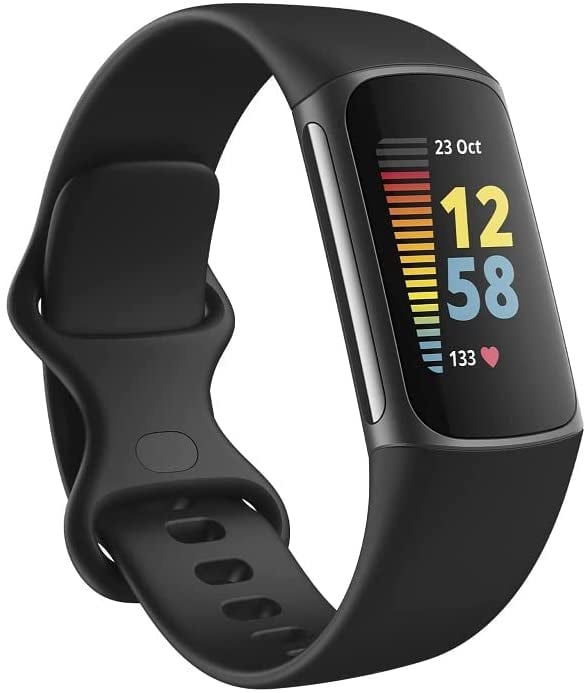 Best Fitness Tracker
Fitbit Charge 5 Advanced Fitness & Health Tracker ($146)
This fitness and health tracker has a built-in GPS to track your real-time pace and distance without your phone. You can even map out your workout! This tracker can help you manage your stress by providing a daily stress management score using the on-wrist EDA sensor and 24/7 heart rate monitor with tools to improve your levels.
Plus, it has a daily readiness score that lets you know whether you should focus on recovery or exercise. You can also monitor the quality of your sleep with graphs of your time in light, deep, and REM sleep. The tracker has 20 exercise modes where you can set specific goals, including running, strength training, cycling and more. What's more, its battery should last you a week straight.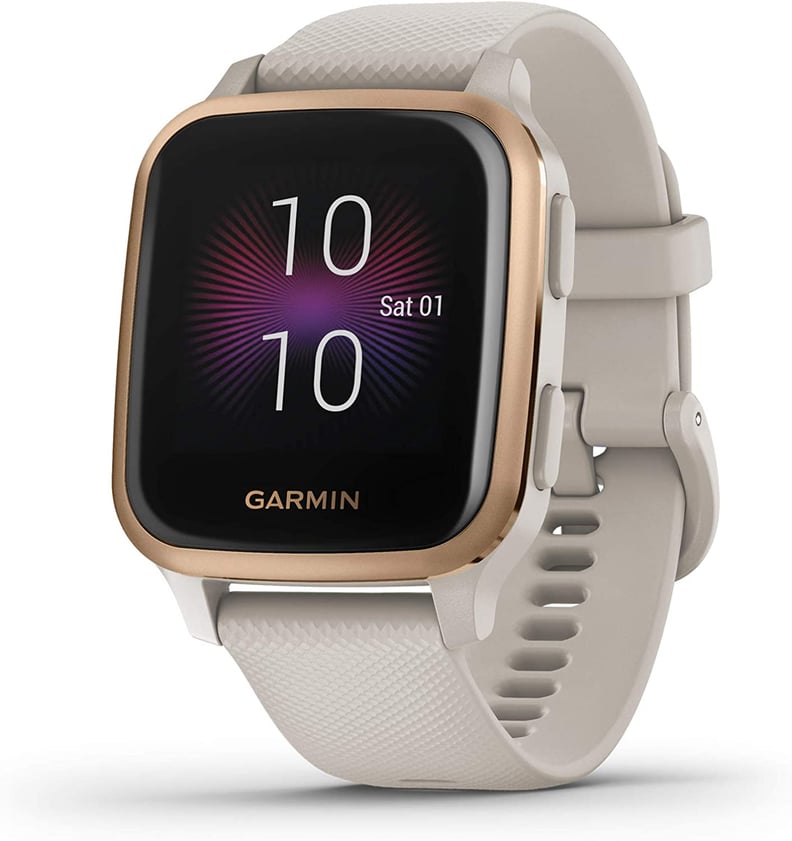 Best Fitness Tracker For Music Lovers
Garmin Venu Sq Music ($161, originally $250)
If you're all about the vibe music brings into your workouts, you should consider this Garmin device. You can download songs from Spotify, Amazon Music, and more and connect directly to your headphones for phone-free listening. (Yup, that means no more worrying about your clunky phone during your morning run). It is compatible with both Android and iPhones and has a long battery life of six days without charge. It has a bright touchscreen display with a 125-190 mm circumference. The smartwatch can track heart rate, stress levels, body battery and energy levels, sleep quality, respiration, and pulse oxygen levels. It also has over 20 preloaded fitness activities tracking apps for running, strength training, golfing, biking and more. It has contactless pay options as well.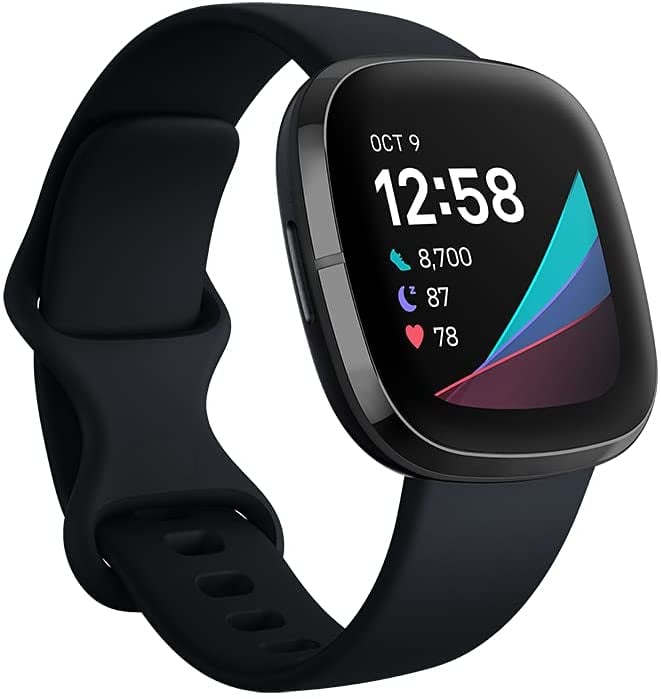 Best Smart Fitness Tracker
Fitbit Sense Advanced Smartwatch ($193, originally $250)
This fitness tracker smartwatch hybrid can track and analyze your sleep patterns, fitness and activity levels, and even mindfulness and stress. It has a built-in skin temperature sensor to help track your body's response to stress and blood oxygen levels and an ECG sensor to track your heart rate throughout the day.
This smartwatch also can help you assess whether you're ready to workout or take some time to rest. It has a long battery life of around six days with a single charge. Plus, with its fast-charging capabilities, you can get a day's battery life in just 12 minutes of charge time. It has a built-in mic and speaker, so you can take calls even when your phone is nearby but unreachable. It is compatible with both Android and iPhones. You can get notifications, access Amazon Alexa or your voice assistant, set reminders and more.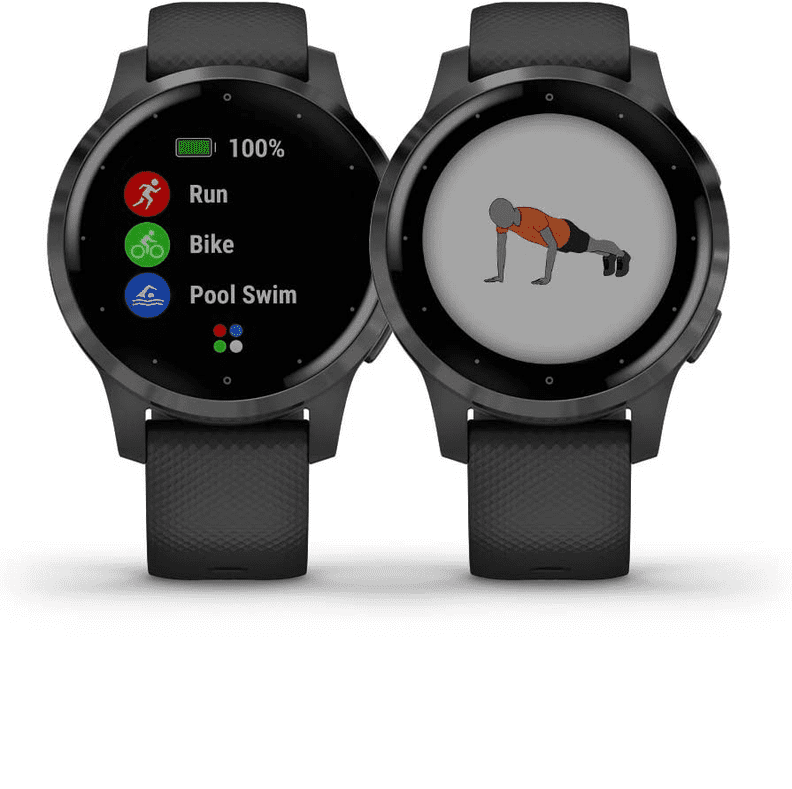 Best Fitness Tracker With Animated Workouts
Garmin Vivoactive 4S ($264, originally $330)
This sleek and stylish fitness tracker and smartwatch can track your respiration, menstrual cycle, stress, sleep, estimated heart, hydration and more. It lets you access animated workouts, so your watch can help you learn and practice strength training moves, yoga poses, and even pilates. You can download music directly onto the watch to listen without lugging around your phone. And finally, you can expect a seven-day battery life.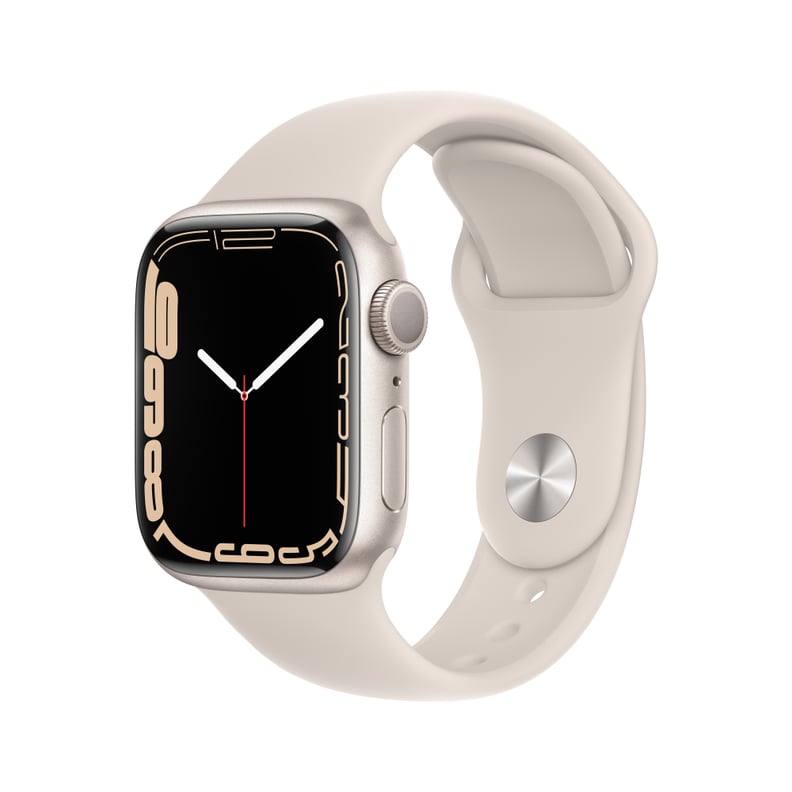 Best Fitness Tracker For iPhone Users
Apple Watch Series 7 GPS ($403)
The Apple Watch Series 7 GPS is by far the best smartwatch for iOS and iPhone users. It has a bigger screen 41mm-45mm with a display that covers more screen area than the Series 6. It's newly dust resistant, has a water resistance of up to 50 meters, and has the most crack-resistant front screen compared to previous models. The Series 7 comes with a new watch face, Modular Duo, similar to the iPhone widget feature. It has three customizable spots for their fitness activity levels, a Spotify or podcast player, the moon phases and planetary alignments, reminders, the weather, even a Starbucks shortcut, and so much more.
The Series 7 has a tiny keyboard that lets you quickly reply to texts. No more using speech-to-text or drawing out every letter on the freestyle pad. But one of the Apple Watch Series 7's coolest features is its multiple timers. You can set up multiple timers of varying times to go off throughout the day. It can also track blood oxygen levels, take an ECG, and access various mindfulness and sleep-tracking apps. You can track plenty of workouts, including tai chi and pilates. You can make contactless payments and use the watch as a remote control for your iPhone camera. It has so many more cool features like syncing your favorite music, podcasts, and audiobooks. For more, read our review of the Apple Watch Series 7.
Editor Quote: "Since the screen is larger, there's more room to customize the watch face and get more info on it. I love being able to see the time and date, but also the weather conditions, my activity, and my texts, and having the ability to start a workout or check my heart rate quickly. The buttons are also larger, making it easier to see and navigate the apps." — Jenny Sugar, former staff writer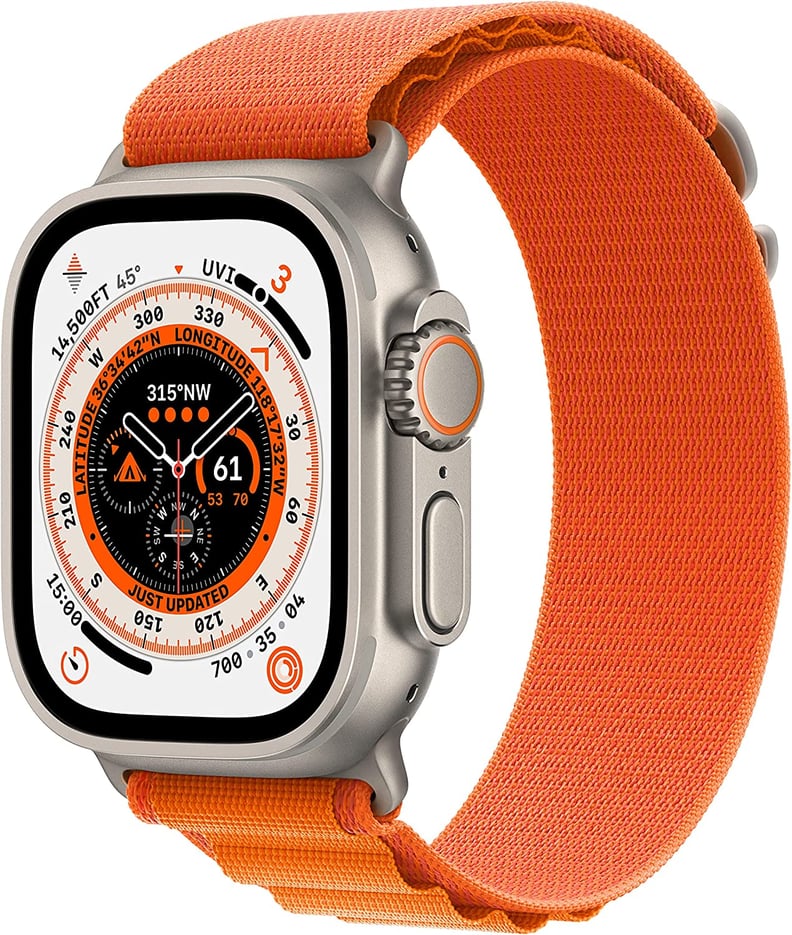 Best Fitness Tracker for Hikers
Apple Watch Ultra ($799)
If you like to venture off the beaten path, it might be worth investing in the Apple Watch Ultra. That's because the device offers impressive GPS tracking that provides next-level accuracy in the most challenging locations. Case in point: one of our editors put it to the test above the Arctic Circle, and it conveniently helped her backtrack her steps after she reached the peak. And that's just one of the watch's high-tech features; learn more via our comprehensive review of the Apple Watch Ultra.
Editor Quote: "The Apple Watch Ultra is admittedly a tad less sleek than the original Series, but it certainly looks like it belongs in the wild. Made of aerospace-grade titanium, the Ultra has a raised edge around the screen to help protect it from impact. As a result, I never worried about scratching or denting it while scrambling up a rocky trail or accidentally dropping it on the kitchen floor — and sure enough, it doesn't yet show any signs of wear." — Lauren Mazzo, senior fitness editor