If you're having trouble falling asleep at night, can't ever seem to relax lately, or are just looking for a better way to unwind at the end of the day, meditation can be a saving grace. And if you don't have the time or budget for an in-person session, these free meditation apps might be just what you need.
Both on a personal and professional level, a clear mind goes a long way in giving you a much-needed sense of calm, and meditation can help get you there. Whether you're eager to start your journey or still skeptical of the practice, downloading an app is a great place to start. Ahead are seven of the best free meditation apps that will help you reach your zen.
— Additional reporting by Alexis Jones
01
Balance
Cost: Free for one year; $12 per month afterwards
Every time you open Balance, you're prompted with questions about your current state of mind and goals. From there, the app curates a library of audio meditations to choose from. As you continue to use Balance, the app learns to understand your patterns and needs, giving you more personalized mediations.
02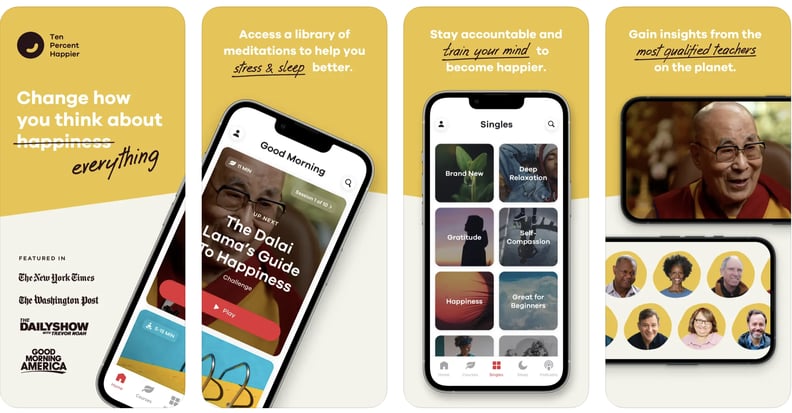 Ten Percent Happier
Cost: Free; premium subscription is $100 per year
Based on the bestselling book by ABC anchor Dan Harris and his podcast of the same name, Ten Percent Happier teaches you how to meditate with the goal of being just a little more joyous. This app is full of guided meditation content that is lighthearted and often humorous and is perfect for beginners or anyone who feels like they could benefit from meditation but isn't sure where to start.
03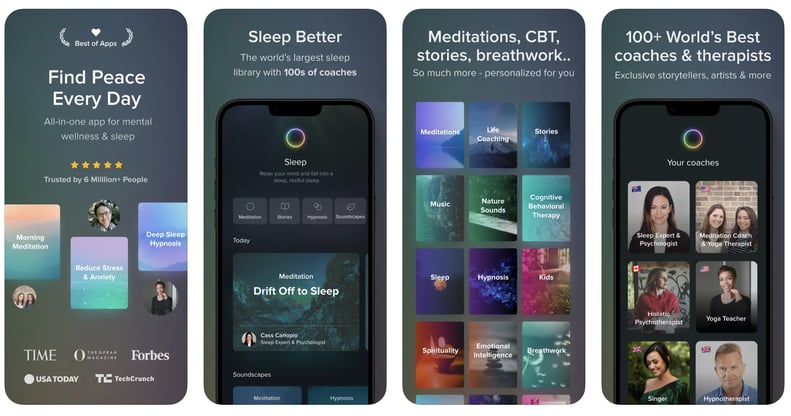 Aura
Cost: Free; premium subscription is $12 per month
Aura is just as much a self-care app as it is a meditation app. In addition to meditation tracks, Aura also gives you access to stories and sleep tales, life coaching, cognitive behavioral therapy, hypnosis, calming music, and nature sounds. From this selection, you can create and save your own playlist based on your current needs and mood.
04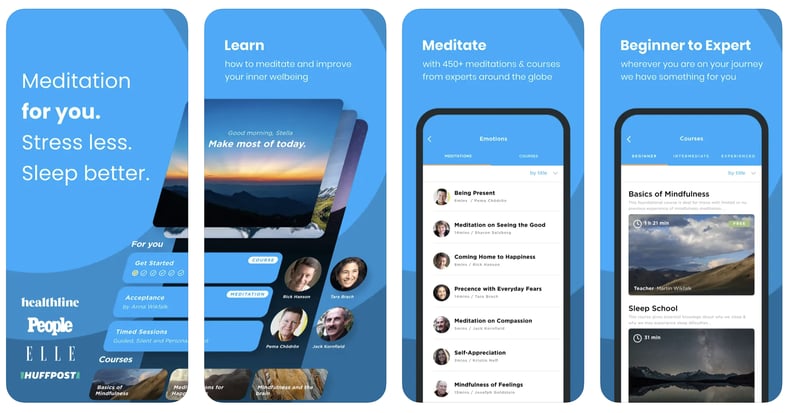 The Mindfulness App
Cost: Free; premium subscription is $80 per year
The Mindfulness App helps you turn meditation into a daily habit. The app calculates your meditation streaks and records the average duration of each session, allowing you to track your progress on a daily, weekly, or yearly basis. You can also set up the app to deliver notifications based on your location or time of day, so you never forget to meditate.
05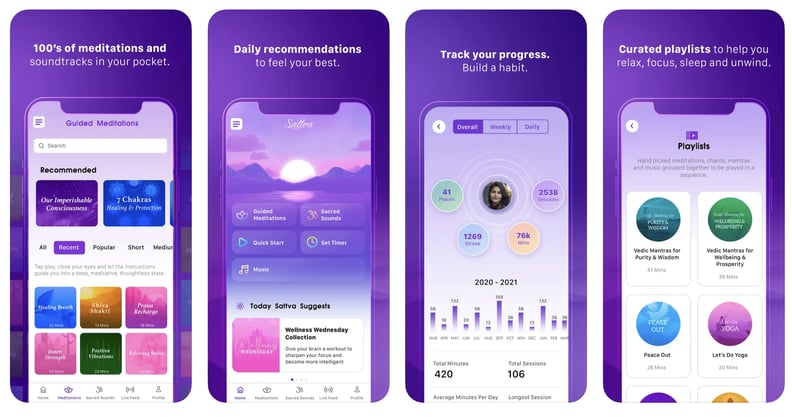 Sattva
Cost: Free; premium subscription is $13 per month
Sattva guides you through meditations that follow ancient vedic principles and includes a library of sanskrit chants, mantras, and informative talks. Through Sattva you can also join weekly meditation challenges to help keep you on track.
06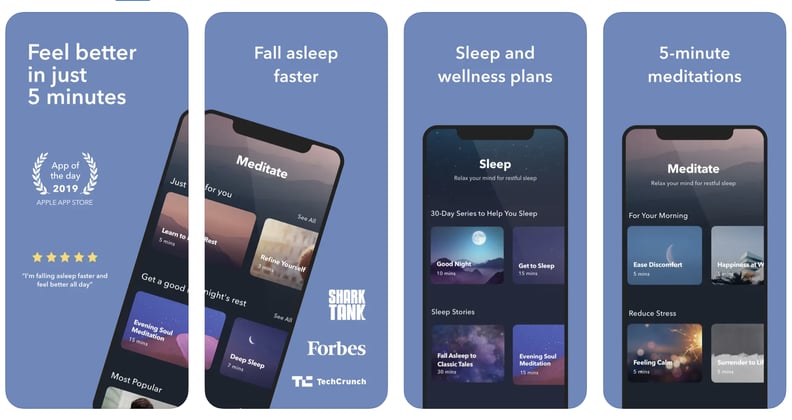 Simple Habit
Cost: Free; premium subscription is $13 per month
If you feel you're too busy to meditate, Simple Habit might just change your mind. Whether you have 5 minutes in the morning or 20 minutes during your commute, this app offers a meditation option for every schedule and lifestyle.
07
Insight Timer
Cost: Free; premium subscription is $10 per month
Whether you want to practice vipassana, Zen, Buddhist mindfulness, Kundalini yoga, or another form of meditation, Insight Timer has it all. All courses are led by a range of experts from psychology professors to spiritual gurus, and you can join discussion groups to further enhance your learning.