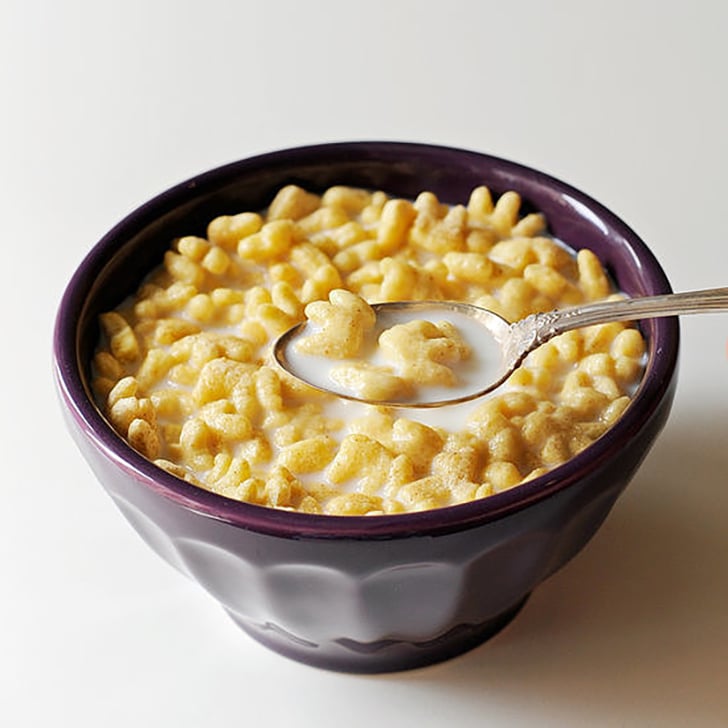 POPSUGAR Photography / Nicole Perry
POPSUGAR Photography | Nicole Perry
As POPSUGAR editors, we independently select and write about stuff we love and think you'll like too. If you buy a product we have recommended, we may receive affiliate commission, which in turn supports our work.
Many people can pour a big bowl of cereal for breakfast without thinking twice. But for those with a gluten allergy or sensitivity, it's not as easy. While there are plenty of homemade gluten-free recipes you can take the time to cook up, certain mornings call for a healthy breakfast that's quick and satisfying. If a good old bowl of cereal is what you're craving, reach for one of these gluten-free approved boxes.
— Additional reporting by Lizzie Fuhr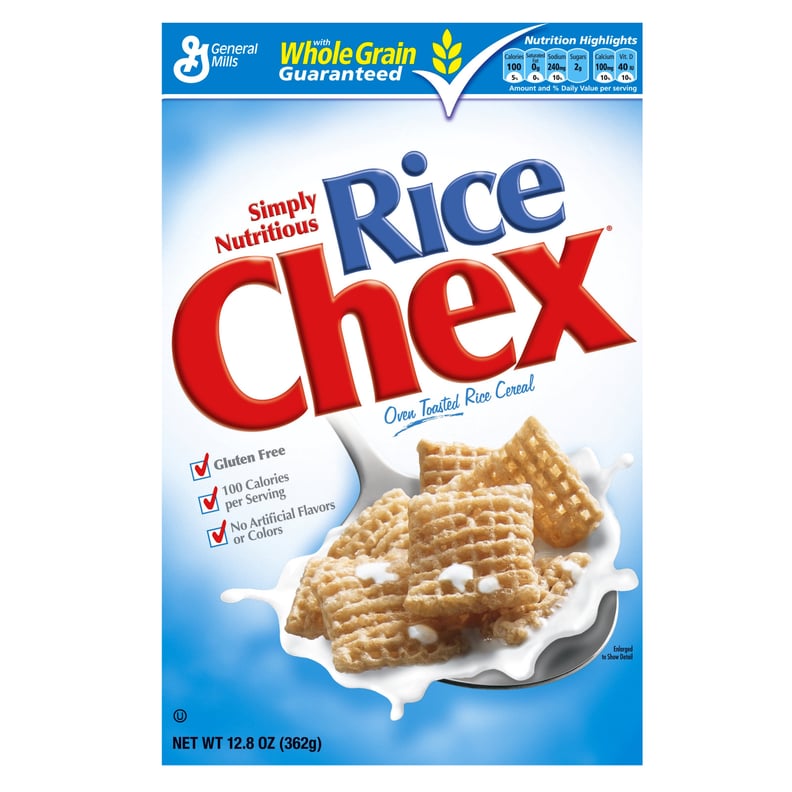 General Mills Rice Chex
You might be surprised to learn that many Chex cereals are gluten-free so you can enjoy Rice Chex ($5/box), Corn Chex, Honey Nut Chex, Cinnamon Chex, and even Chocolate Chex without a spec of gluten.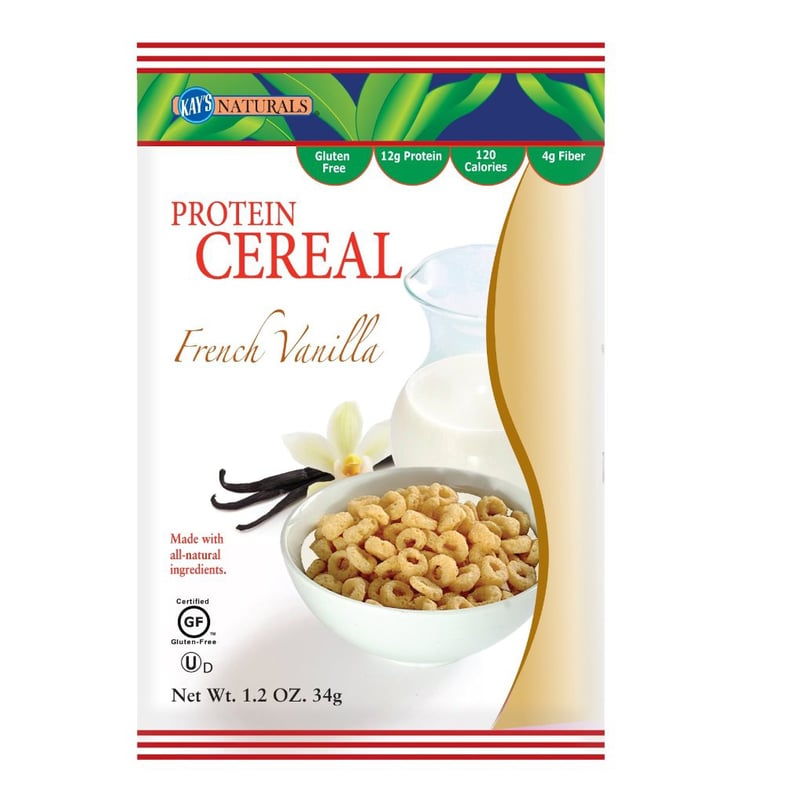 Kay's Naturals Gluten Free Protein Cereal
Another great cereal option for those who want something similar to Cheerios, Kay's Naturals French Vanilla Protein Cereal ($6/box) is made with a variety of ingredients, including corn flour, rice flour, pea fiber, and evaporated cane juice; it's also fat free.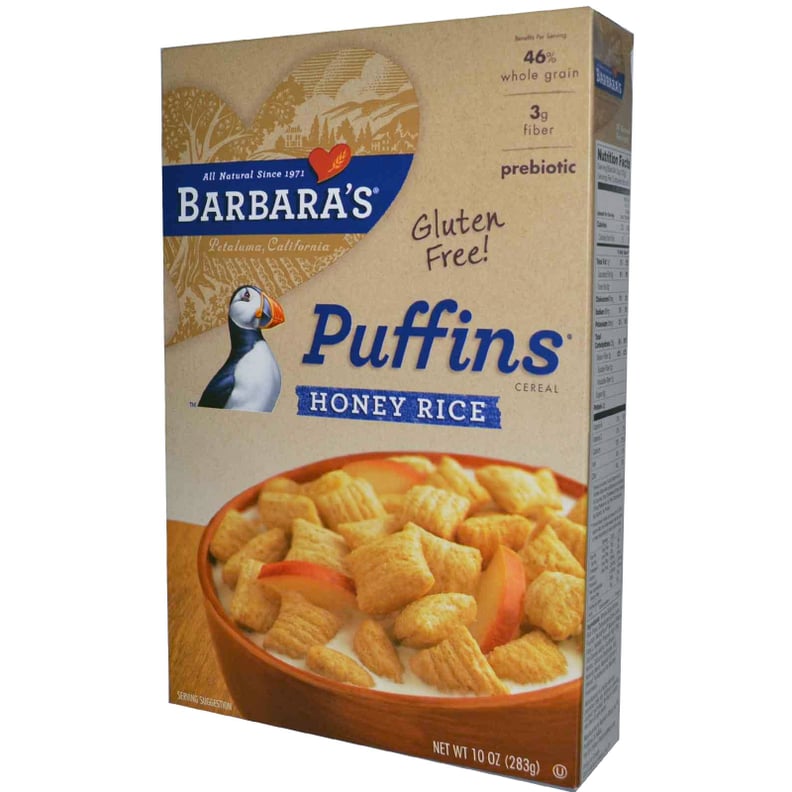 Barbara's Honey Rice Puffins
Crispy and sweet, Barbara's Honey Rice Puffins ($6) are deliciously light and crunchy pillows made with the goodness of brown rice, touched with the natural sweetness of honey. Beyond being a delicious gluten-free breakfast, they also make for a satisfying snack.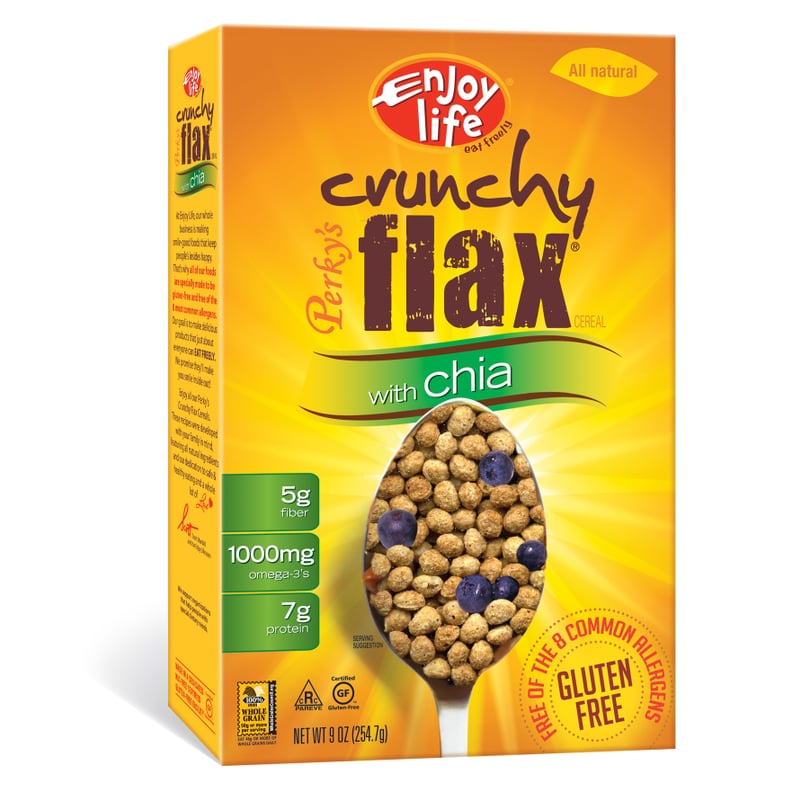 Enjoy Life Crunchy Flax With Chia
Start your day with the dynamic (and delicious duo) of chia and flax with a bowl of Enjoy Life Crunchy Flax with Chia ($4) cereal. With 5 grams of fiber, 7 grams of protein, and 100 milligrams of omega-3s, what's not to love?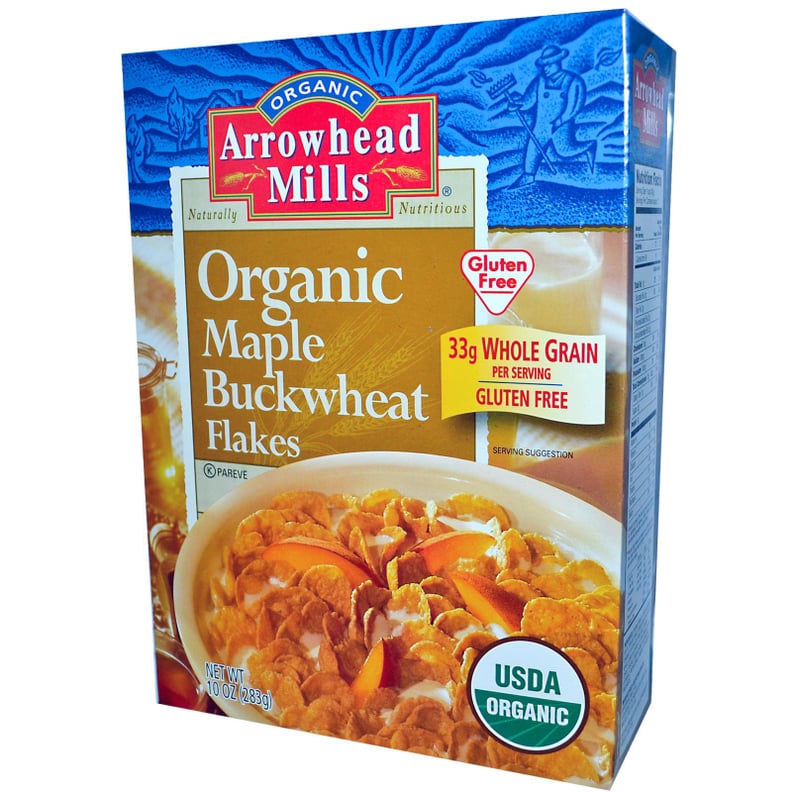 Arrowhead Mills Organic Maple Buckwheat Flakes
For a sweet treat that is reminiscent of corn flakes, you may want to try Organic Maple Buckwheat Flakes ($5) from Arrowhead Mills. This crunchy cereal is gluten- and cholesterol-free, comes lightly sweetened with maple syrup, and you can enjoy it with plain milk, or with yogurt and fruit.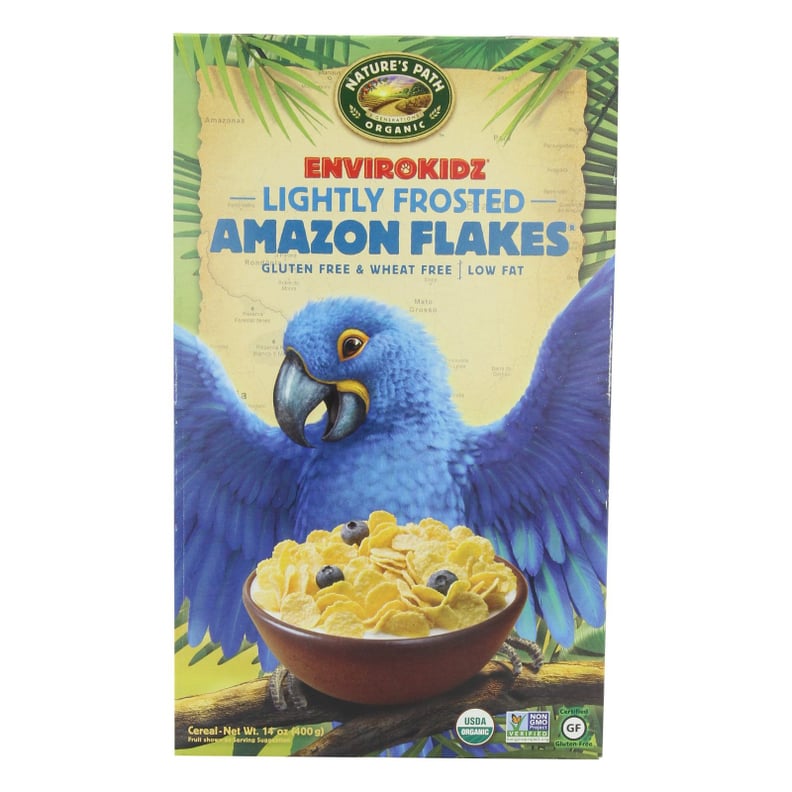 EnviroKidz Lightly Frosted Amazon Flakes
Don't overlook gluten-free foods for kids! Case in point — this EnviroKidz Organic Amazon Frosted Flakes Cereal ($5/box). This cereal is tasty and made from gluten-free ingredients like organic corn meal, organic evaporated cane juice, and sea salt. It's also fat-free, USDA organic certified, and is probably one of the nearest matches to Kellogg's Corn Flakes you'll find available.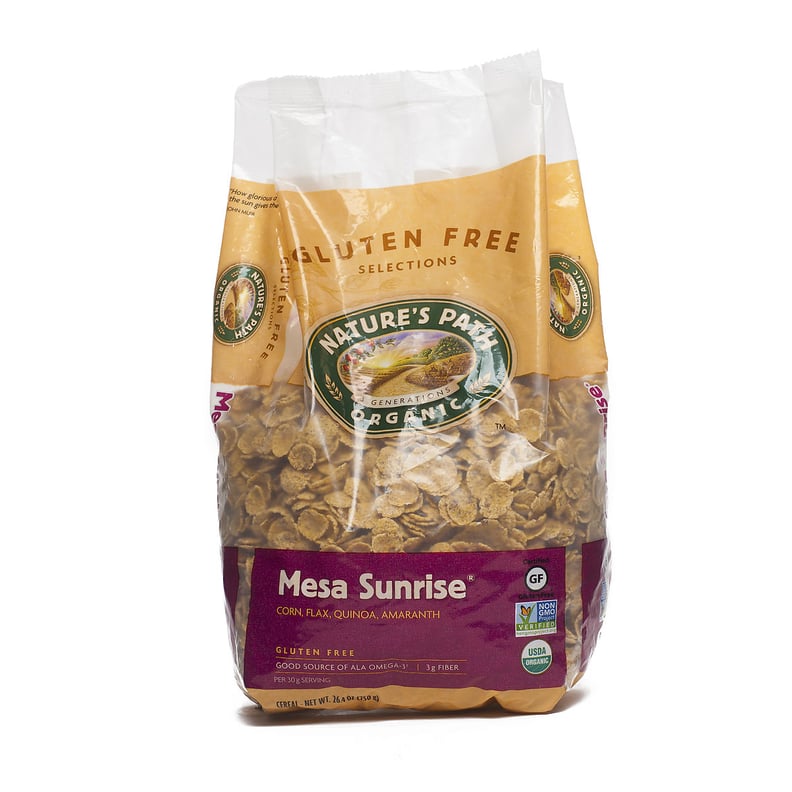 Nature's Path Mesa Sunrise Flakes
Made from a medley of Indian corn, flax, and amaranth, Mesa Sunrise Flakes ($6/box) is naturally sweetened.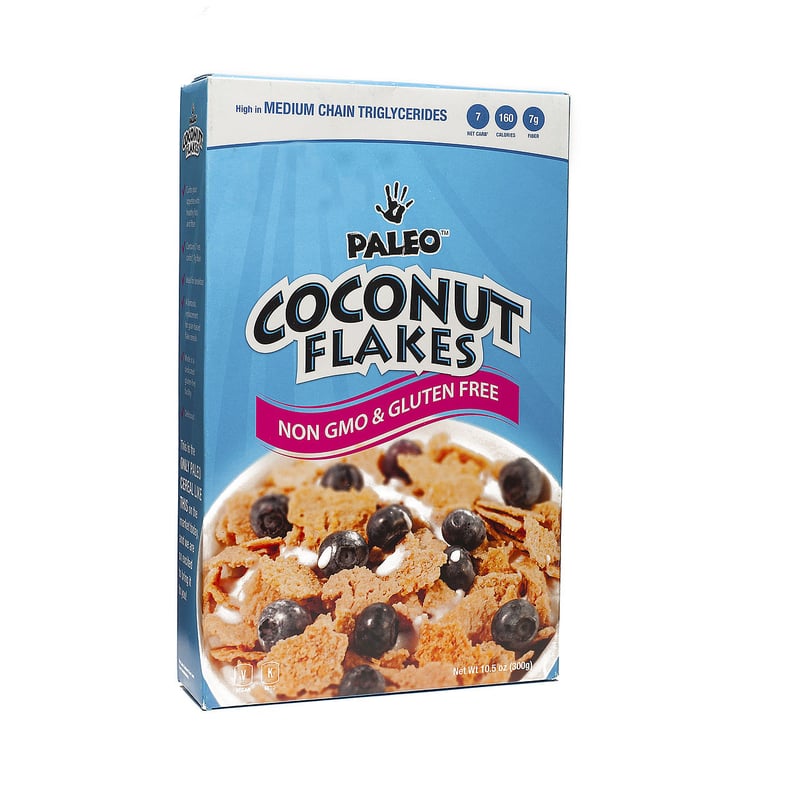 Paleo Coconut Flakes
Low-carb, gluten-free, GMO-free, soy-free, and grain-free Paleo Coconut Flakes ($13/box) only include three ingredients: coconut meat, coconut water, and palm starch. It's the perfect pick for a gluten-free eater who wants to keep their diet as clean as possible.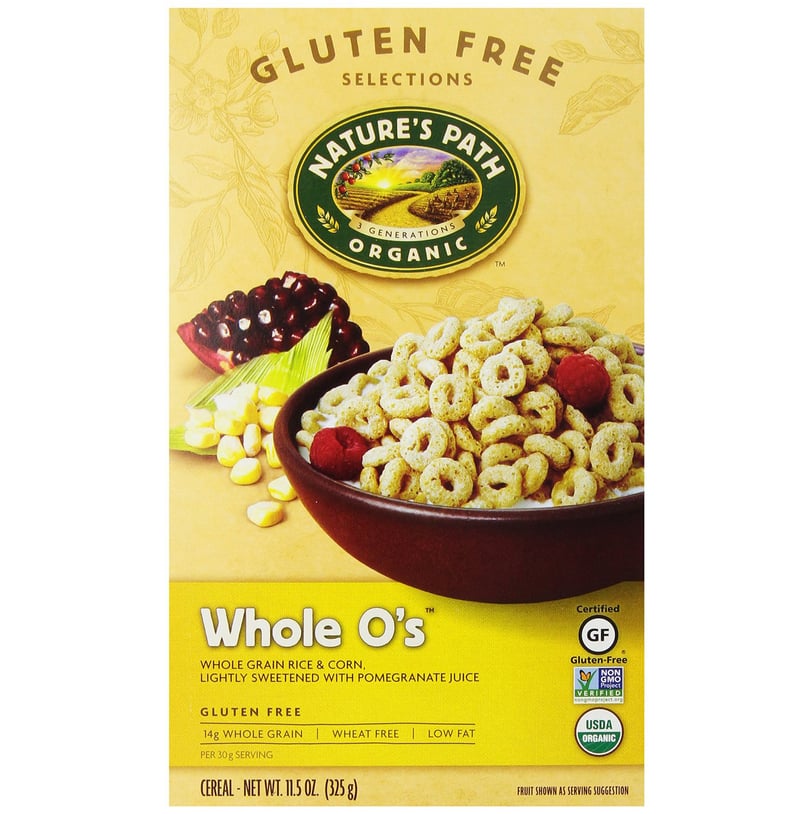 Nature's Path Whole O's Cereal
What looks like Cheerios but tastes like Corn Flakes? Nature's Path Gluten Free Whole O's Cereal ($4/box). This cereal is USDA organic certified and is made with gluten-free ingredients like buckwheat, quinoa, millet, sorghum, amaranth, brown rice, flax, teff, and whole-grain corn. Whole O's are high in fiber, low in sugar, and taste delicious.