As POPSUGAR editors, we independently select and write about stuff we love and think you'll like too. If you buy a product we have recommended, we may receive affiliate commission, which in turn supports our work.
When it comes to affordable home workout equipment, nothing is more cost-effective than a jump rope. They're portable, perfect for all body types, and easy to master. All you need is 10 minutes, a tenacious spirit, and an open floor plan to get a workout that challenges your cardiovascular system and increases bone density, among other benefits. But what if your goal is endurance, strength, or agility? Well, look no further, because there are a variety of jump ropes on the market, and we've scoured the top brands to determine which are the best fit for your fitness goals. Keep reading to shop our picks.
01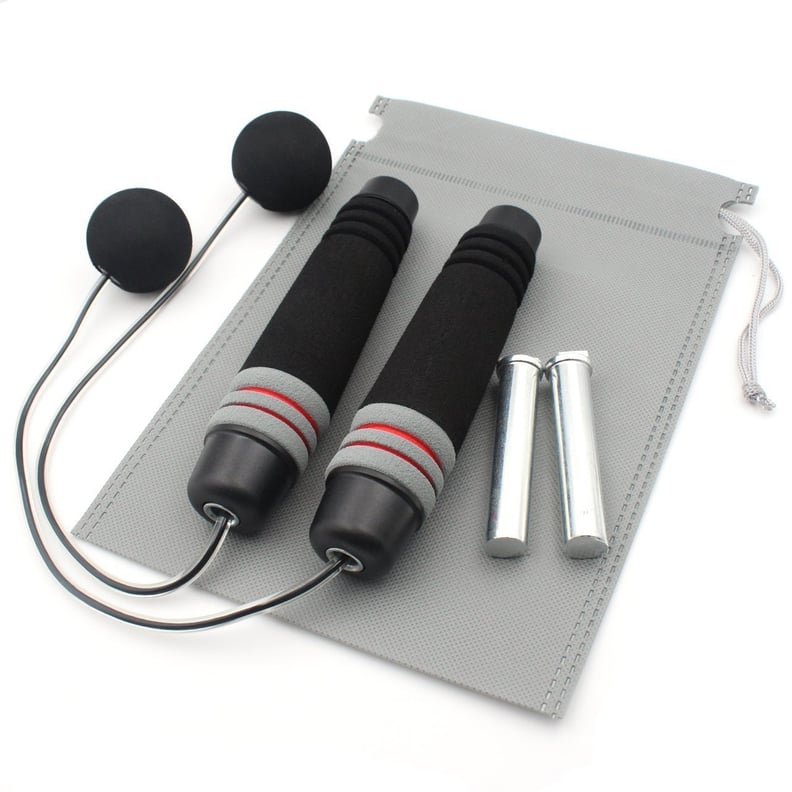 For Beginners: Benvo Weighted Ropeless Jump Rope
A tangle-free workout is guaranteed with the Benvo Weighted Ropeless Jump Rope ($13), and beginners will love that they don't need to make any adjustments to the length of a rope in order to get started. This cordless design comes equipped with padded handles for comfort and tethered foam balls that help ensure your hand and foot movements are in sync. When you want to level up your workout, you can add three ounces of weight to each handle.
02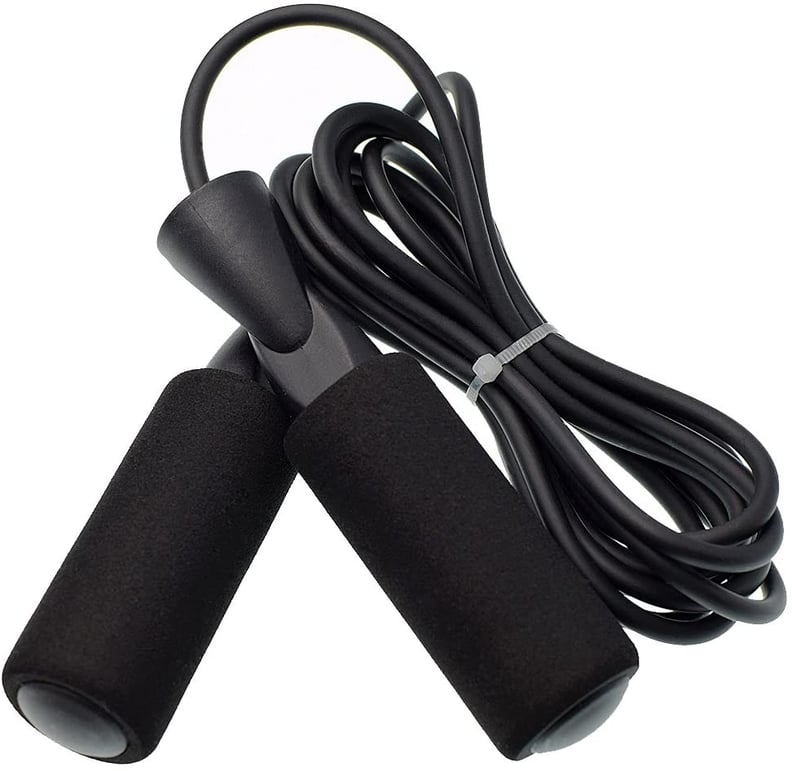 For Cross-Training: XYL Sports Jump Rope
Anyone looking for an easy and economical way to add cardio to their existing fitness routine will appreciate both the affordability and durability of the XYL Sports Jump Rope ($10). This product comes with just under 10 feet of adjustable PVC rope and contains no extra weight so you can alternate between speed and endurance.
03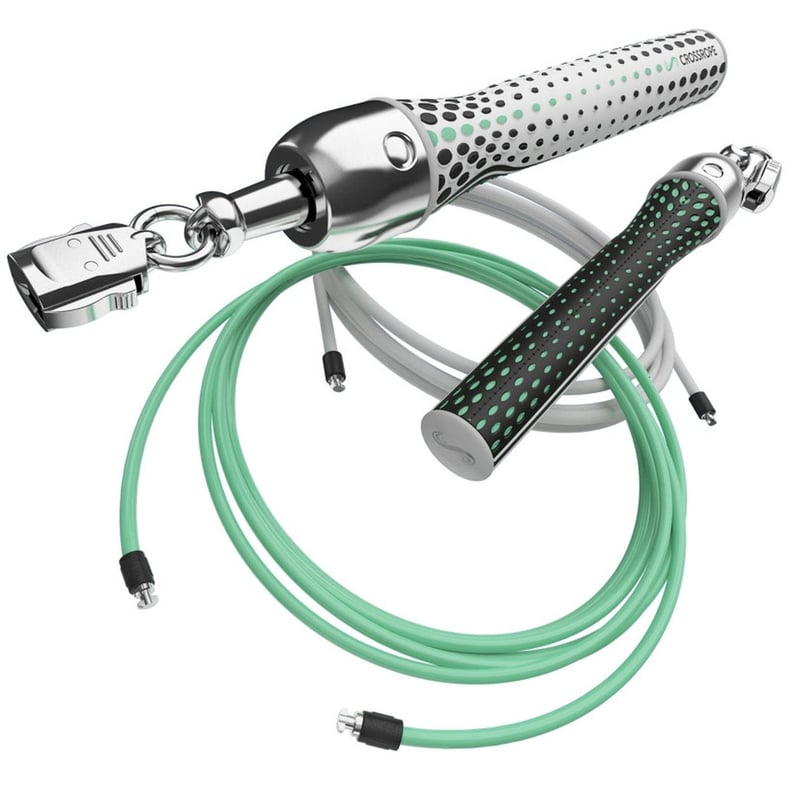 For Toning and Slimming: Crossrope Get Lean Weighted Rope Set
The Crossrope Get Lean Weighted Rope Set ($99) is a major splurge compared to the other items on this list, but it includes two weighted ropes, weighing a quarter pound and a half pound, that you can swap out quickly thanks to the fast-clip handles. Crossrope has also created an app offering short jump-rope workouts and even challenges geared toward weight loss. Of course, the bulk of the training material is under a $10 a month paywall, but the free portion of the app has a week's worth of workouts available at all times.
04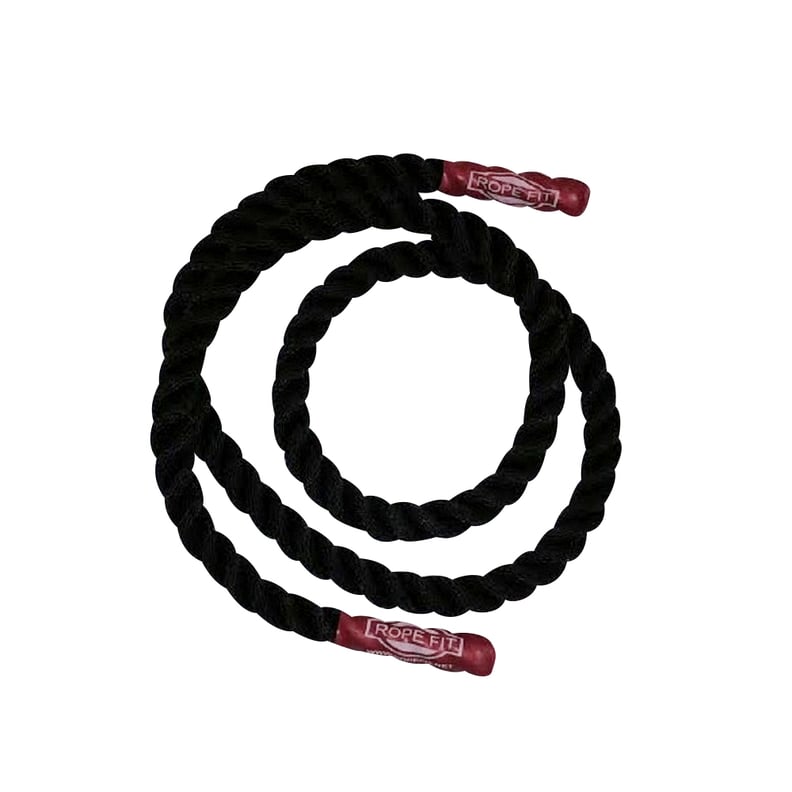 For Strength Training: RopeFit Heavy Jump Rope
If your goal is to build upper body strength and increase shoulder flexibility, look no further than the RopeFit Heavy Jump Rope ($40). This 1.5-inch thick rope weighs about five pounds and comes in two lengths: nine feet (recommended for people under 5'10"), and 10 feet (for those who are taller). Because it's hefty, this rope is meant as a plyometric supplement to be used for short intervals. While advanced athletes may find this equipment a welcome addition to their HIIT workouts, the major downside is that the rope does not have detachable handles and is not adjustable.
05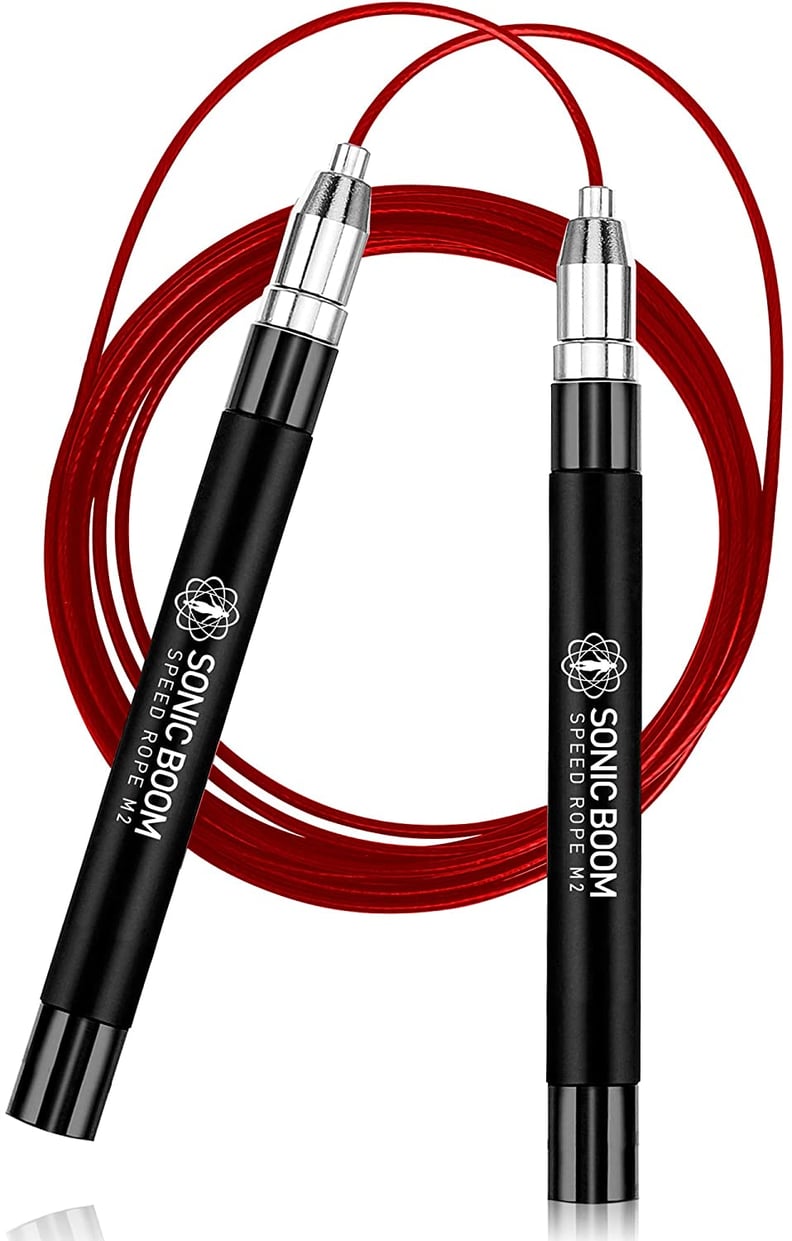 For Speed and Agility: Epitomie Fitness Sonic Boom M2 High Speed Jump Rope
Those with a need for speed will have a blast with the Epitomie Fitness Sonic Boom M2 High Speed Jump Rope ($34). The longer handles allow for a more comfortable grip, and the 360-degree spin ball bearing system ensures a fast rotation with every jump. This rope also comes with two adjustable 10-foot ropes that you can trade out as they wear down. But the major selling point is the self-locking cable design, which allows you to easily adjust the height of the rope without the use of additional screws.
06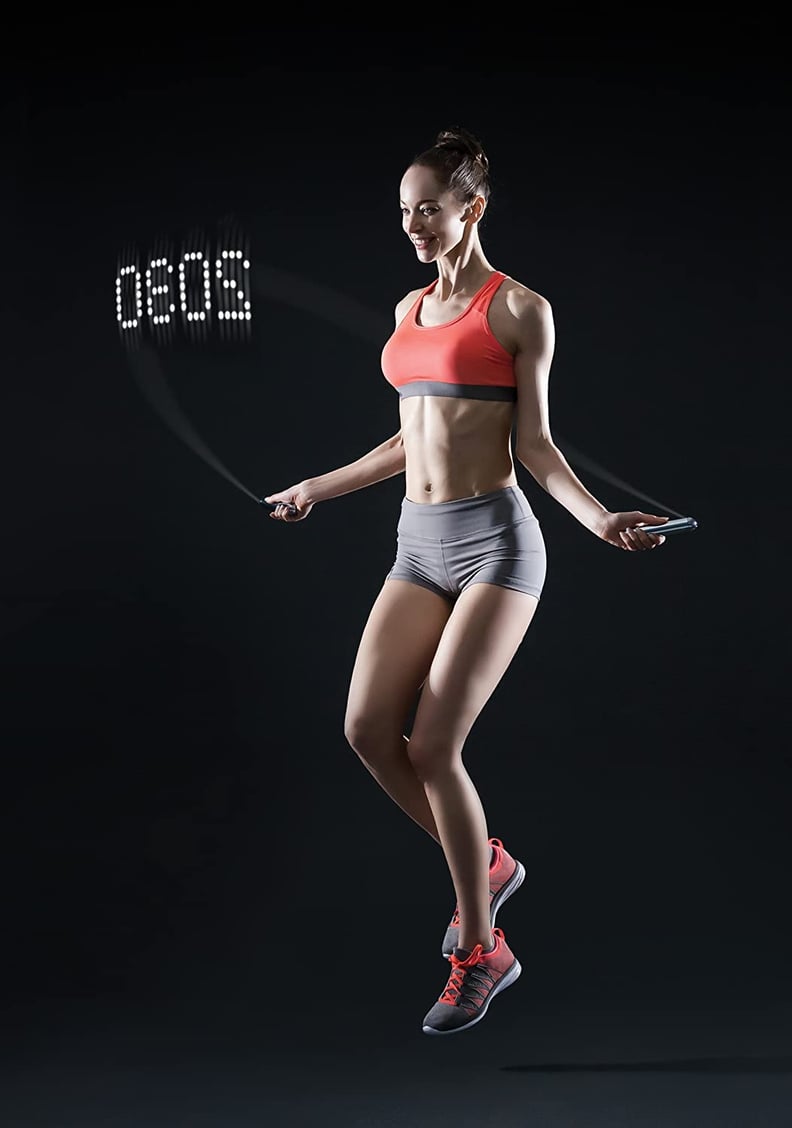 For Style and Technology: Tangram SmartRope LED
The Tangram SmartRope LED ($78) is light years ahead of the competition, allowing jumpers to see their set count in front of them as the rope rotates — even in a fully lit room. This high-tech trick is made possible by a set of LEDs embedded in the rope that can be used with or without the app, which is designed to track jump count, time, and calories burned. The sleek handles are available in four glossy finishes, with five additional soft grip handle cover colors, that are sure to turn heads at the gym.
07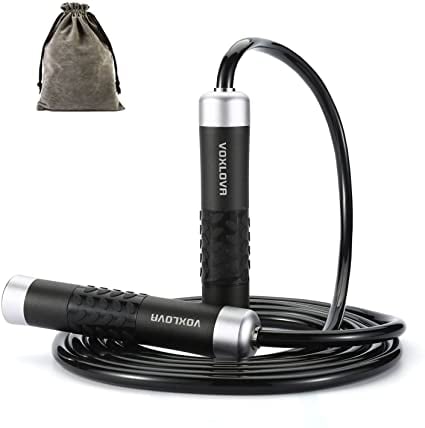 For Endurance: Voxlova Weighted Jump Rope
The Voxlova Weighted Jump Rope ($17, originally $19) clocks in at one full pound and is the perfect way to build aerobic endurance and lung capacity without working out for hours at a time. Like many of the products on this list, this item is adjustable, but it's the rope's extra thick diameter and synthetic rubber coating that differentiates it from the pack. These added features prevent wear during sustained use and keep the rope from becoming tangled during storage.
08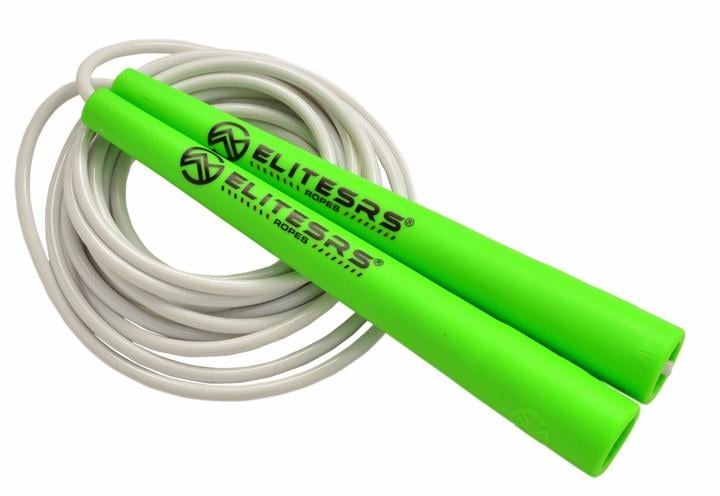 For Freestyle and Tricks: Elite SRS Edge Flex Rope
The Elite SRS Edge Flex Rope ($13) is designed with freestyle athletes in mind because its handles are lighter and softer than traditional ones, while remaining durable thanks to a highly malleable polypropylene blend. The 10-foot PVC cord is equally resilient and can be quickly adjusted using the company's convenient snap-lock system.