As POPSUGAR editors, we independently select and write about stuff we love and think you'll like too. If you buy a product we have recommended, we may receive affiliate commission, which in turn supports our work.
When we think of yummy salty snacks, popcorn is at the top of our favorites list. It's so addictive and a generally healthy snacking option that still feels indulgent. It's delicious on its own, but also tastes so great with everything from chili salt to M&M's. If you're trying to follow a low-carb eating plan, we've got you covered with these five delicious options.
We're snacking on flavors that are blank canvases for different kinds of salts and toppings, as well as a cheddar variety we can't wait to dive in to. You can create zesty popcorns by adding spices like cayenne pepper, truffle salt, nutritional yeast, or garlic powder. If you'd rather something sweet, pair it with a bit of caramel or chocolate! Plus, if you want to mix it with some nuts or pretzels to make your own kind of trail mix, that's available to you as well. Whatever flavor you choose, there's no better time to get your snack on. Now, when's our next movie night?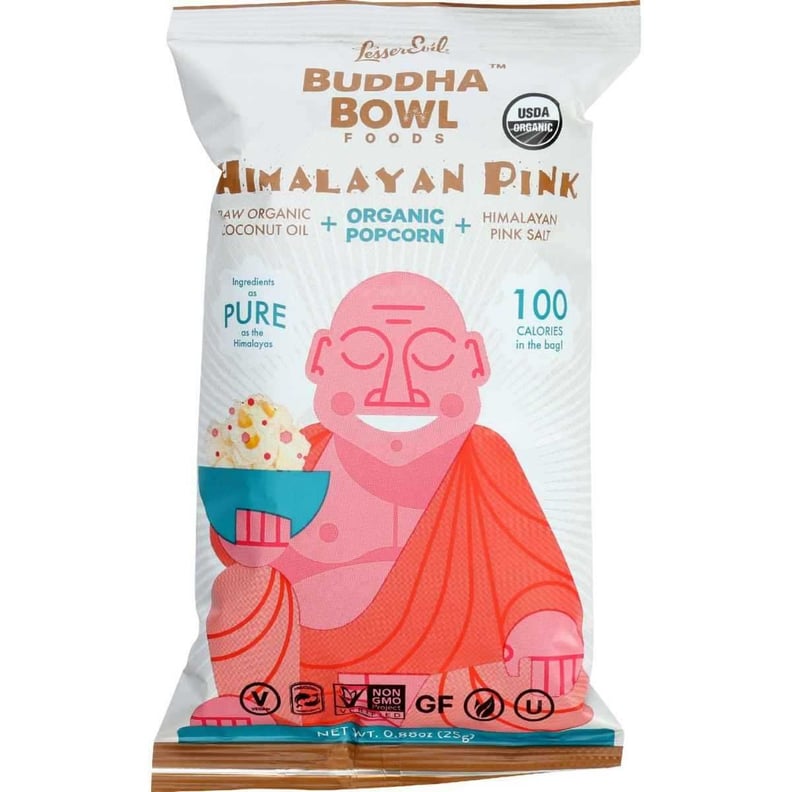 Coconut Oil Popcorn: Lesser Evil Buddha Bowl Foods Himalayan Pink Popcorn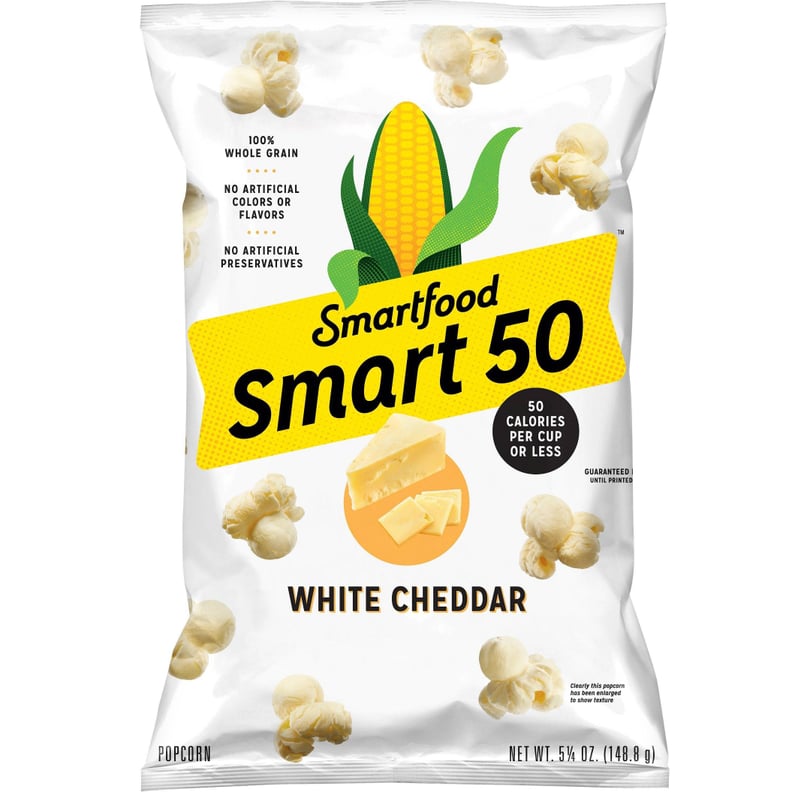 Cheddar Popcorn: Smartfood Smart50 White Cheddar Popcorn
If you're obsessed with white cheddar popcorn, don't let your low-carb diet restrict you. Enjoy this Smartfood Smart50 White Cheddar Popcorn ($4). It's delicious, easy to snack on, and so craveable.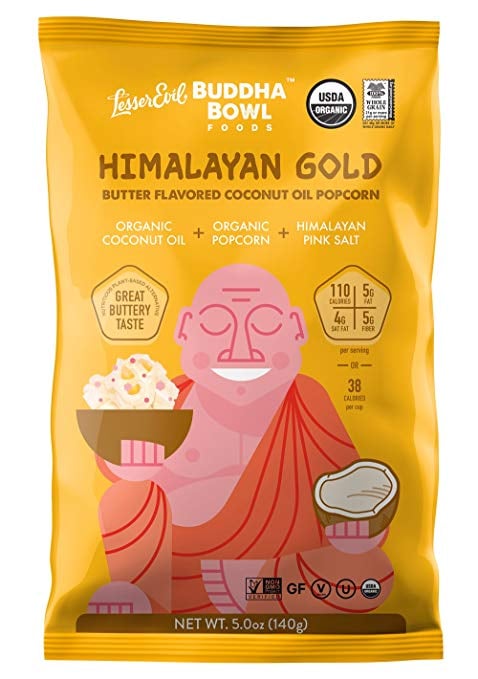 Butter Popcorn: Lesser Evil Buddha Bowl Organic Popcorn Himalayan Gold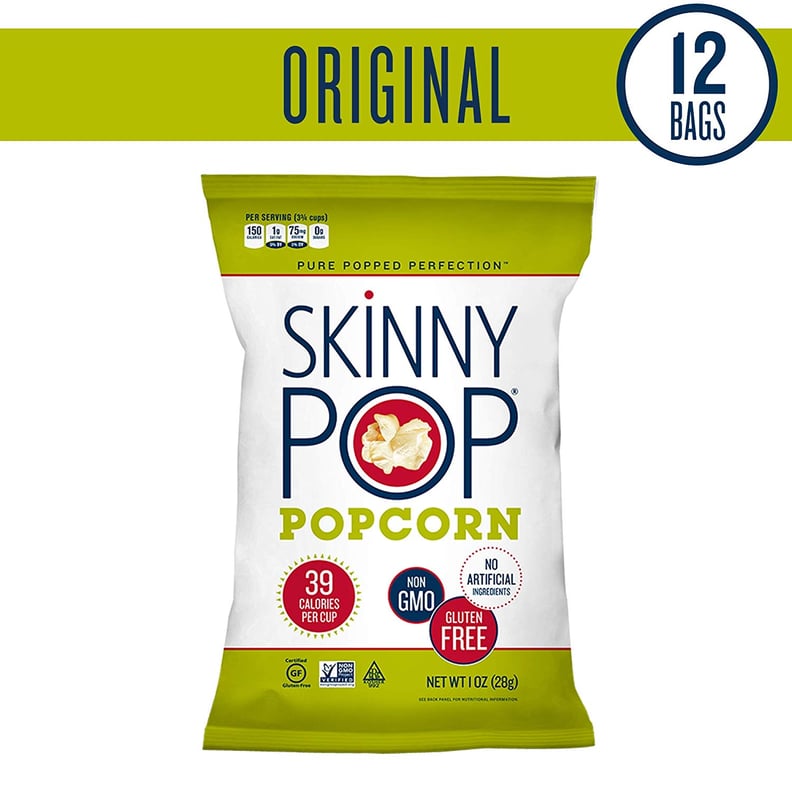 Regular Popcorn: SkinnyPop Original Popped Popcorn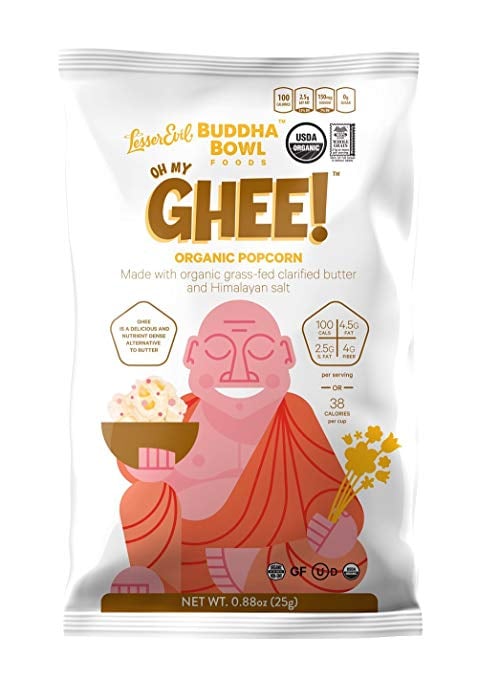 Single Serving Popcorn: Lesser Evil Buddah Bowl Organic Popcorn Oh My Ghee