As POPSUGAR editors, we independently select and write about stuff we love and think you'll like too. If you buy a product we have recommended, we may receive affiliate commission, which in turn supports our work.
Slipping into a fresh new pair of sneakers before a workout is exciting, to say the least. Maybe your fresh new kicks mark the start of marathon training, or perhaps it was just due time to upgrade your gym footwear. Regardless of your motivation, you've landed in the right spot. If you're in search of premium-quality sneakers to enhance your exercise routine, we've conducted a thorough exploration of Amazon's offerings to bring you some top-rated selections that will align seamlessly with your fitness goals.
Ahead, you'll discover an array of styles from renowned brands such as Nike, Under Armour, Asics, and more. We included one of our editor's favorite sneakers for long-distance runs, a pair of walking sneakers that double as street-style stars, and more. We've taken the liberty to dissect what makes these top-sellers unique, whether they cater to underpronators, overpronators, are designed for neutral running, or have other specialized features to suit various workouts.
Without further adieu, keep scrolling to shop our top 10 sneaker picks from Amazon, starting at $47.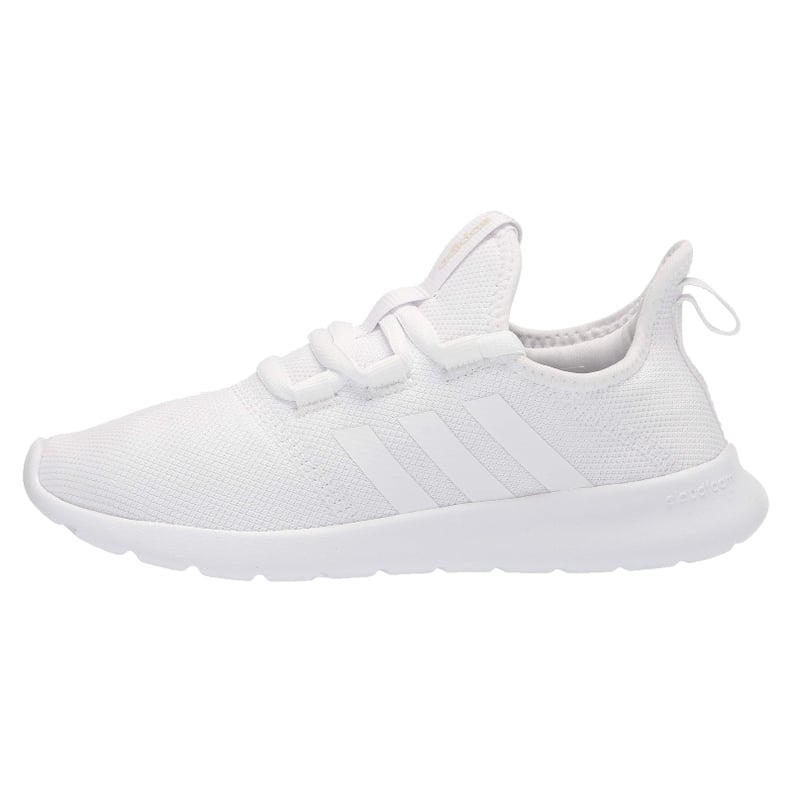 Best Sneakers on Amazon
Adidas Women's Cloudfoam Pure 2.0 Running Shoe ($47–$61)
These sneakers take the No. 1 spot on Amazon's list of best-selling running sneakers, but that's not the only reason we love them. More than 500 reviewers have described their favorite things about them and say they're lightweight and comfortable, thanks to their memory-foam bottoms. They come in numerous colors, but this crisp white pair is versatile for workouts and beyond.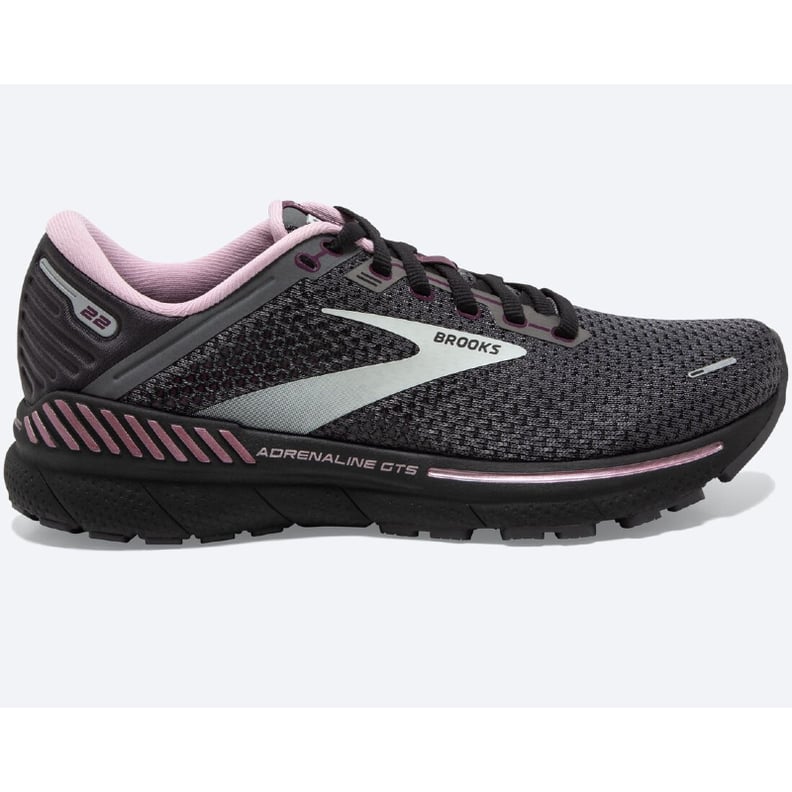 Best Running Sneakers
Brooks Women's Adrenaline GTS 22 Supportive Running Shoe ($110)
If you're a runner, you're likely familiar with Brooks Running. The brand is a frontrunner for creating top-notch running shoes, and this particular pair has garnered praise among Amazon shoppers. They're well-suited for overpronators, whose feet tend to roll inward while walking or running. This is thanks to the inclusion of GuideRails, the brand's signature technology, which features two firm foam components along the inner and outer sides of the shoe to enhance foot stability and support.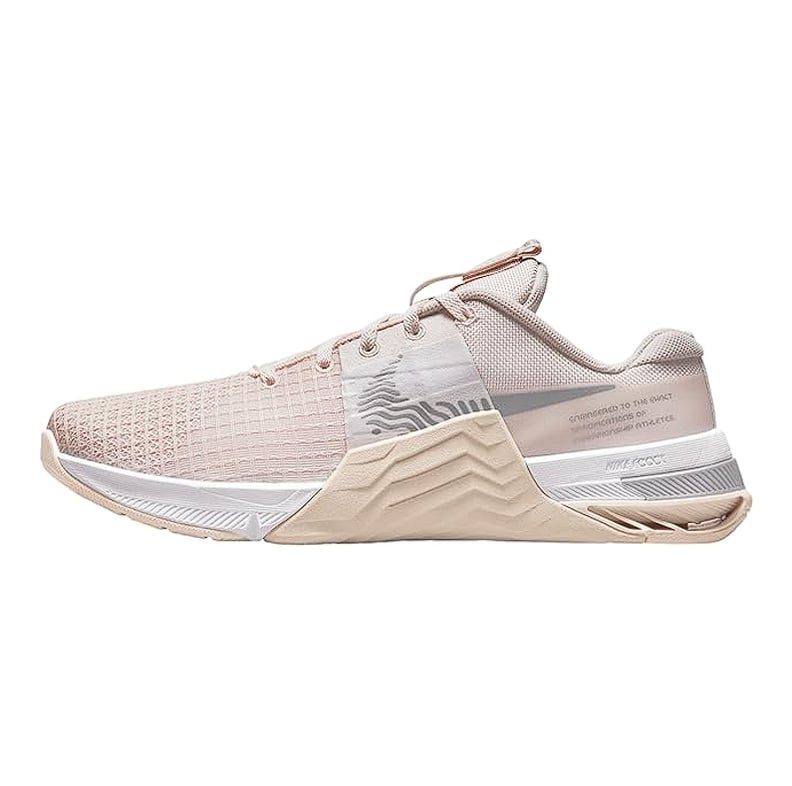 Best Weightlifting Sneakers
Nike Women's Low-Top Sneakers ($100–$135)
These low-top sneakers have a wide and flat heel, plus an inner plate that distributes weight from edge to edge for ultimate stability. They also feature grippy rubber that wraps around your arch for traction as you bounce from the training-room floor to the pavement.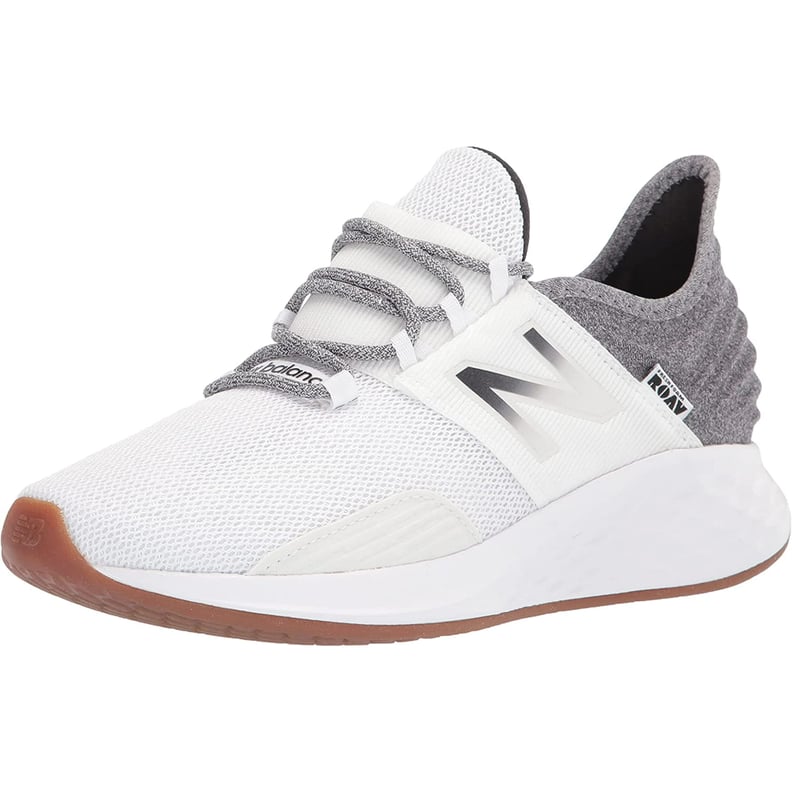 Best Lightweight Sneakers
New Balance Women's Fresh Foam Roav V1 Sneaker ($60–$124)
These lightweight sneakers are best for everyday-wear or casual walks. One of the main reasons they have such an intense fan base is that they're easy to slip on and off: multiple shoppers have noted that they can do so without tying and untying them. They have a comfortable and relaxed fit but still have support, thanks to what the brand calls an Ultra Heel design that hugs the back of the foot for a snug, supportive fit. Those with plantar fasciitis like them because they help prevent pain with their arch and heel support and cushioned midsole.
Best Versatile Sneakers
New Balance Women's 411 V1 Training Shoe ($59–$88)
These sneakers make great walking shoes, but it's also no secret that they've become a standout style star in recent years. They offer a two-in-one deal for enhancing your daily walk and street-style game. Unlike the New Balances in the last slide, these have a more snug fit. You can still expect cushioning, soft lining, and a durable leather outsole that can withstand the elements.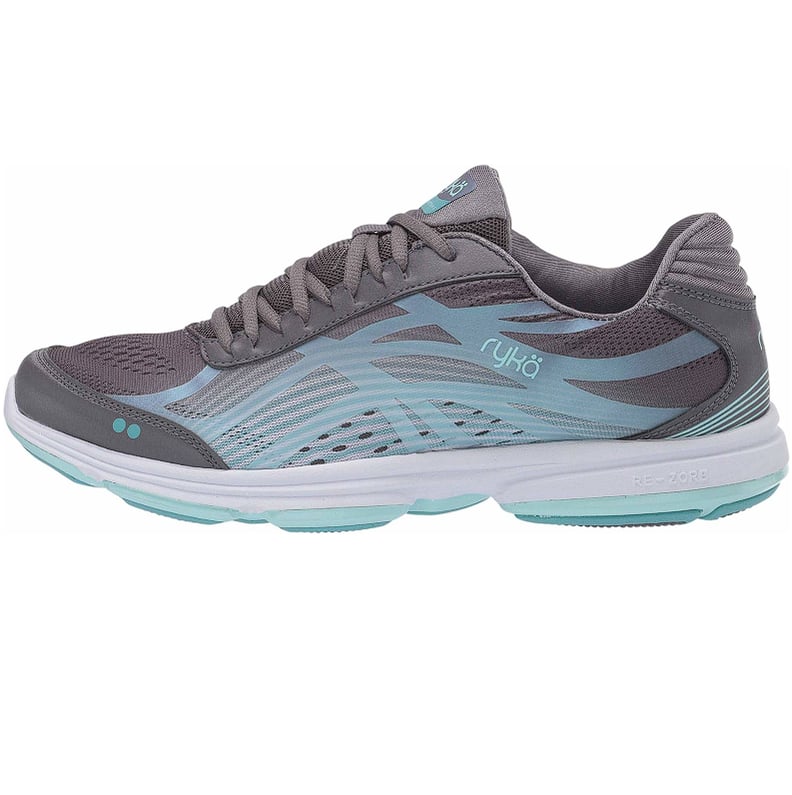 Best Walking Sneakers
Ryka Women's Devotion Plus 3 Walking Sneaker ($62–$100)
If you're new to Ryka, you should know that the brand's sneakers are designed especially for women's foot shape. These stand out from the pack because they're great at shock absorption, making them an ideal choice for those looking to reduce the stress on joints and muscles during workouts. Choose from several color options, including multicolor and monochrome designs.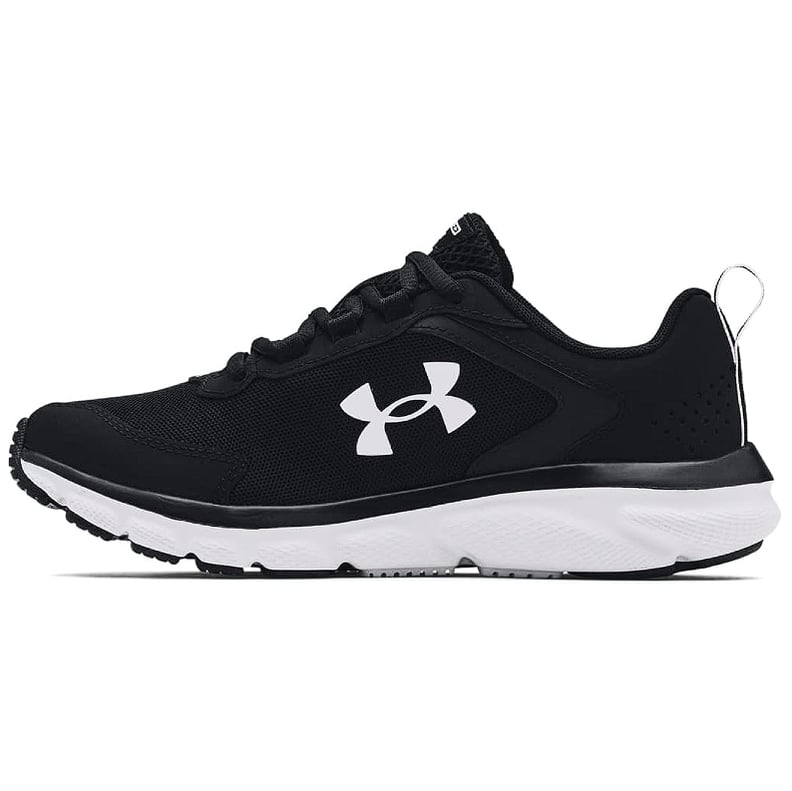 Best Sneakers For Wide Feet
Under Armour Women's Charged Assert 9 ($47–$55)
These sneakers come in full and half-size options for regular and wide feet. They've become a fan-favorite of those with wide feet. One Amazon shopper who gave them a five-star rating wrote, "I have wide feet and, as such, the selection is usually limited. I purchased these because they were on sale. They are fantastic! Plenty wide for my feet (including the toe box) and very comfortable." Since they're neutral running shoes, they're flexible and cushioned, ideal for those with neutral pronation that doesn't overpronate or underpronate.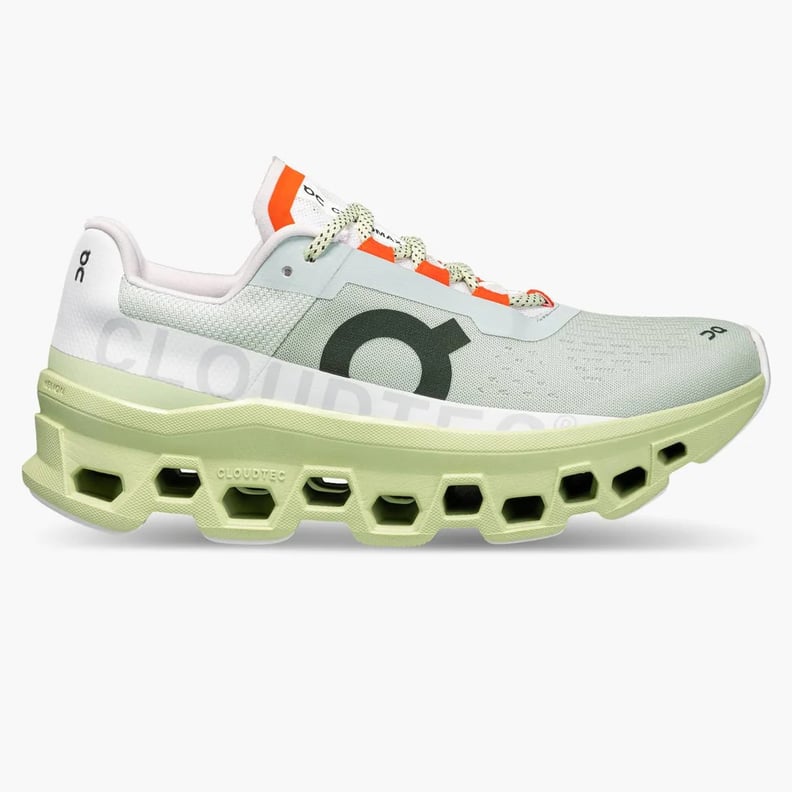 Best Cushioned Sneakers
On Women's Cloudmonster Sneakers ($208–$260)
These sneakers are as hardworking as they're quirky looking. As you can see, they have massive cushioning (a tall 30 millimeters, to be exact), which helps achieve soft landings and maximum rebound ideal for racers. One of our editors put them to the test to train and run a half marathon; read her review of the On Women's Cloudmonster Sneakers for more.
Editor Quote: "They have a bouncy responsiveness that I've never experienced with any other sneaker, and for that reason, I'm convinced they're partly due to why I shed a few minutes off my PR." — Marisa Petrarca, contributing editor, Commerce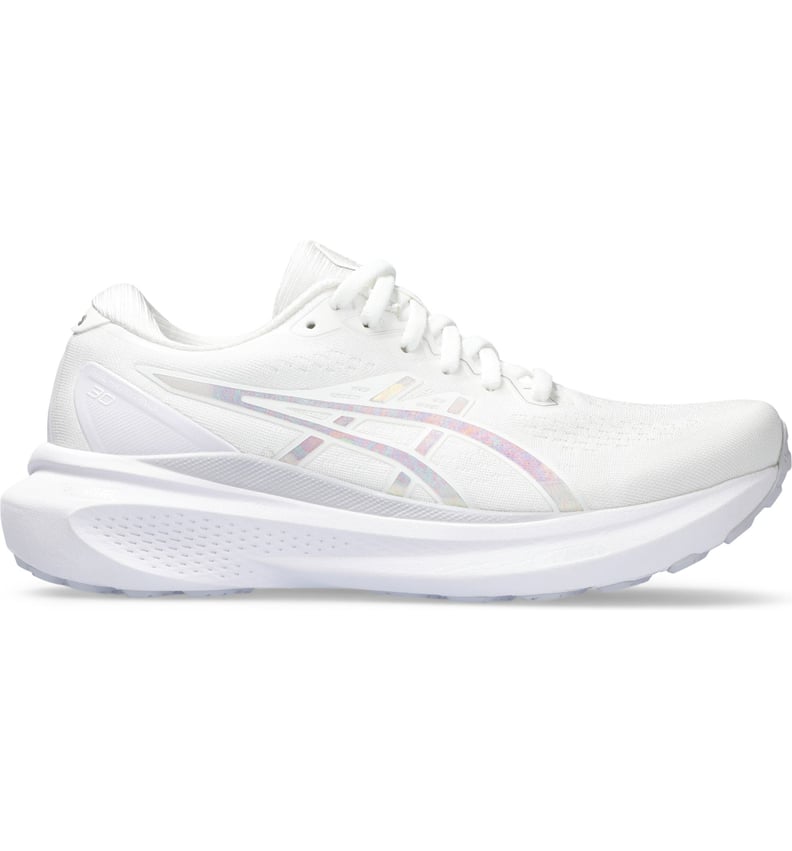 Best Long-Distance Running Sneakers
ASICS Gel-Kayano 30 Anniversary Sneakers ($180)
Introducing the newest version of the highly lauded Asics Gel Kayano line, which has been a hit among runners since 1993. Now, there are several iterations, the latest of which is designed for neutral runners and overpronators alike. If you want to spend a bit less, the 29th iteration, the ASICS Women's Gel-Kayano 29 Running Shoes ($93–$110) are also highly rated and under $100.
Best Sneakers For Underpronators
ASICS Women's Gel-Nimbus 25 Running Shoes ($120, originally $160)
These sneakers have cushioning for a softer landing and a more responsive toe-off. It's a good choice for those with underpronation, plantar fasciitis, and shin splints because they're super shock absorbing. One person who rated them five-stars on Amazon wrote: "These are sincerely incredible! I have never spent this much on a pair of sneakers before but once you put them on you immediately know you have to have them! They support the entirety of the foot and are so comfy!"