If You Want to Have the Best Night of Sleep When Traveling, Pack This 1 Thing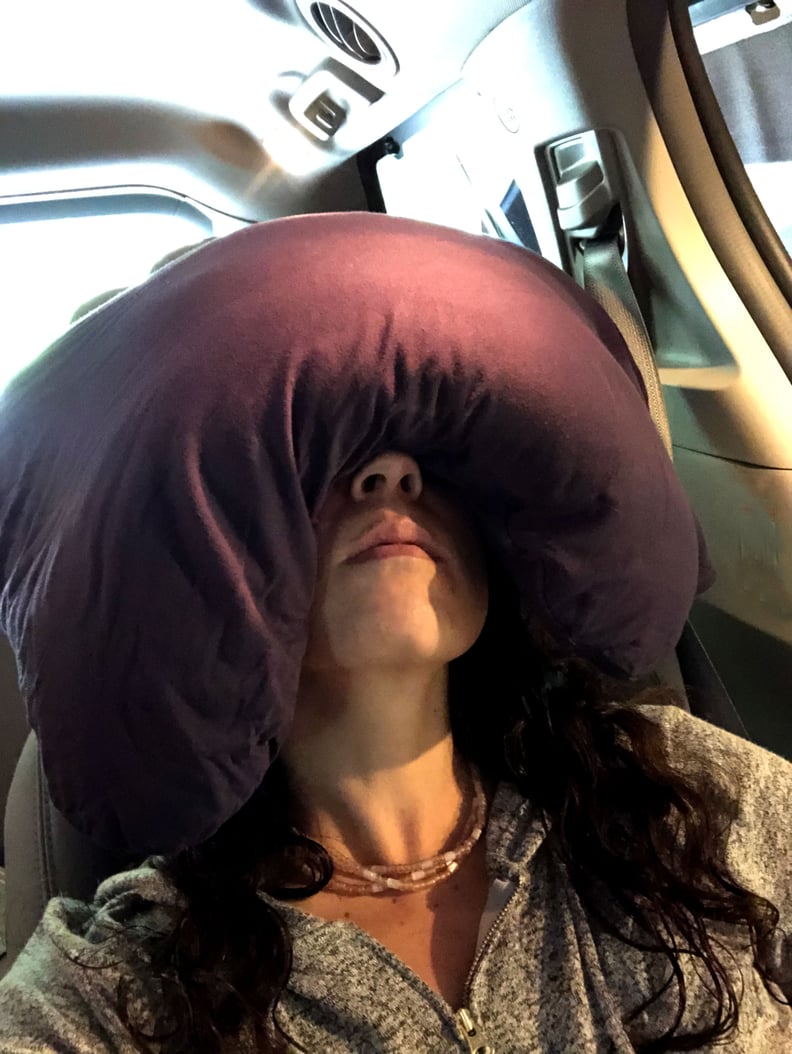 POPSUGAR Photography | Jenny Sugar
POPSUGAR Photography | Jenny Sugar
Call me high-maintenance, but if sleep conditions are not absolutely perfect, I won't get my zzz's, which will result in my being a cranky mess for the entire day afterward. Noise and light are way too distracting, which is why I use a Sleep Crown over the head pillow at home . . . every. single. night. My husband does, too! It helps me get the best sleep every night. My dreams came true because they now offer a Sleep Crown Traveler ($128)!
Before you scoff at the hefty price tag, think about how much a good night of sleep is worth to you, especially when you're on a trip. You pay big money for airfare, hotels, car rentals, and other travel expenses, and it would be a shame for you to have a terrible night of sleep and not be able to enjoy your trip. This pillow may be expensive, but it's so worth it! Here's why.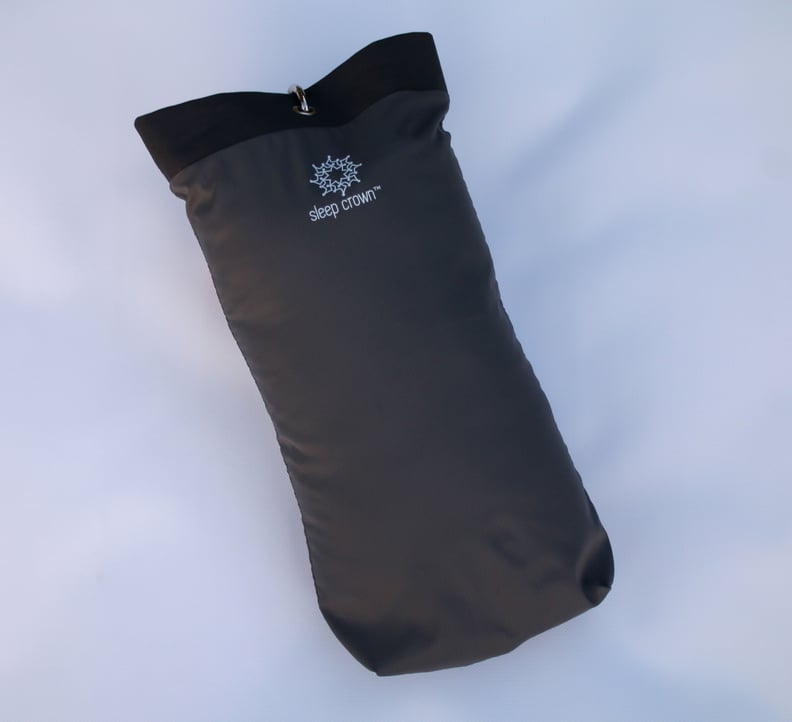 Benefits of Sleeping With a Sleep Crown
Just like the regular Sleep Crown, this over-the-head Traveler feels like a comforting hug and a dark cave all wrapped into one. Designed by a restorative yoga instructor, it applies gentle pressure over the crown of the head, blocks out light, and muffles any noise that might startle you awake, but really that just translates to the best night of sleep ever.
The outside is super-soft bamboo jersey knit, and the incredible lightweight, squishy filling is made with vegan down. It's basically like one enormous eye pillow that's easy to mold, lightweight, and applies the perfect amount of soothing pressure to help me feel calm and relaxed — a welcomed feeling with the stress of traveling.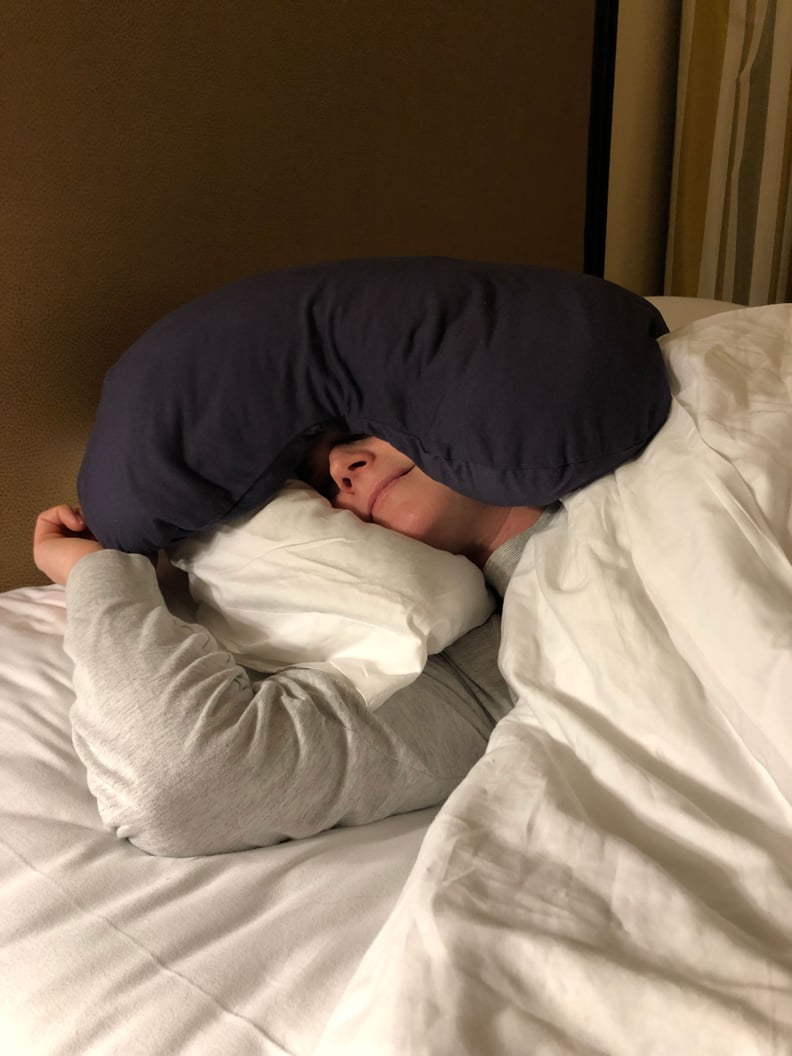 The Sleep Crown Traveler Is Great For Noisy Hotels
Whether there's construction on the floor above me, crying kids next door, or trucks backing up and beeping out my window, the noise is drowned out when I wear a Sleep Crown over my ears. It also blocks out light from street lights or the sun, because vacations are for sleeping in — not getting up when the sun rises!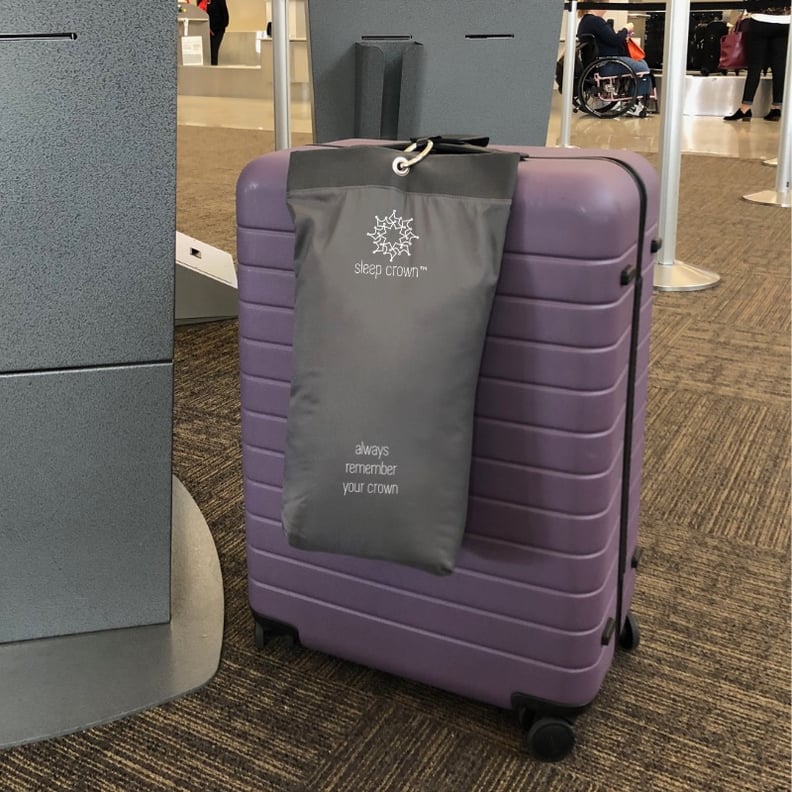 The Sleep Crown Has a Carrying Case
Look at how easily you can pack this little life-changing gem on your overnight bag or suitcase. I used to shove the Sleep Crown in my suitcase, but now I can attach it to the outside, which not only saves room, but makes it easily accessible for napping or resting on the way to my destination.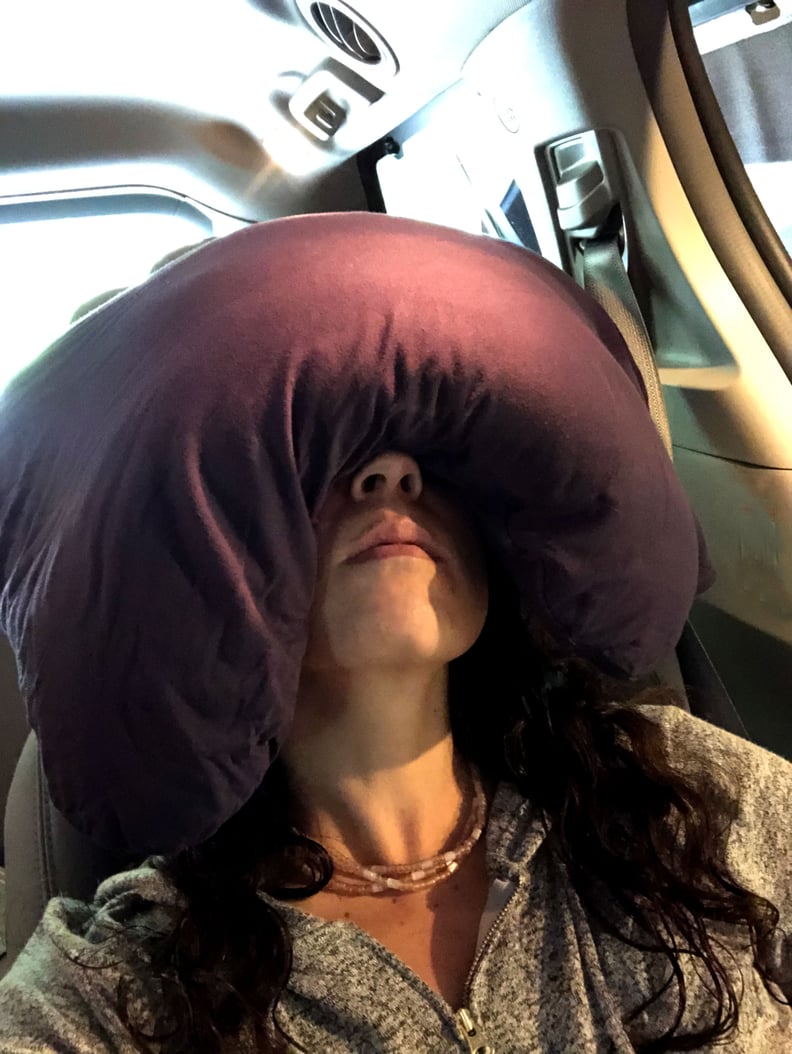 It's Perfect For All Types of Travel
Yep, that's a picture of me, snoozing in the car (thanks to my kid for snapping that priceless shot, which got a LOT of laughs for the entire trip!). I don't care that I look goofy. In a car, on a plane, in an airport, on a train, or in a hotel — I'm sleeping, and that's all that counts. This is definitely one item I will not forget to pack!