If You're Busting Your Ass at the Gym and Not Losing Weight, Bob Harper Says This Is Why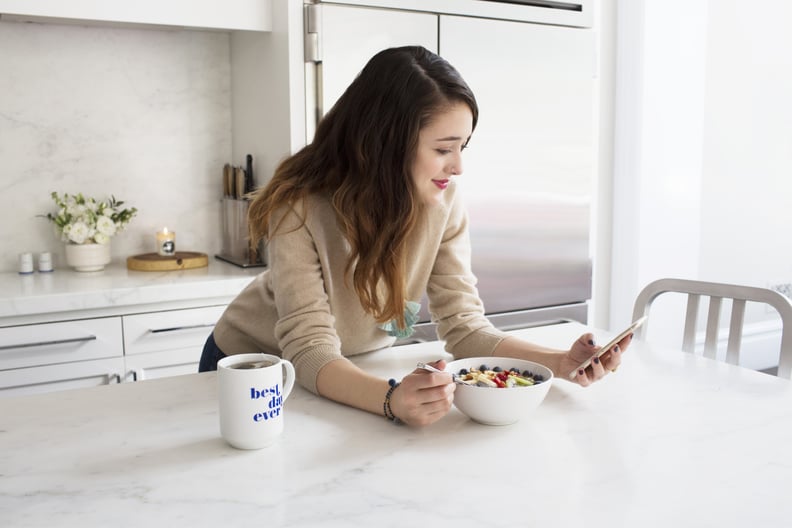 POPSUGAR Photography | Sheila Gim
POPSUGAR Photography | Sheila Gim
Losing weight takes a considerable overall lifestyle effort, including dialing in your diet, working out, getting enough sleep, and managing stress. But of all the factors at play that can help you lose weight, many people tend to solely focus on their activity. If they just up their workout regimen and log hours at the gym, they think they can reach their goals.
Turns out, upping your activity is only half the battle. Less than half the battle, actually, since losing weight requires a focus on nutrition and eating in a calorie deficit. It's a problem fitness guru Bob Harper sees all too often. "I don't want people to work so hard in the gym and then blow it all by eating too much or too much of the wrong thing," he told POPSUGAR.
He added that some people view working out, especially cardio, as a means to burn off the food they ate or as an excuse to indulge later. And while it's important to eat the foods you want in moderation, putting such an emphasis on cardio could backfire.
"I think that people tend to overdo it when it comes to their cardio activity," he told POPSUGAR. "What that's going to actually do, it could have a reverse effect; that high-intensity cardio will actually make you hungrier."
Like Bob mentioned in a video on his Instagram as part of a series called #TwoCupsIn, "People still think that they are going to be able to go to the gym and do all this cardio and be able to get the body that they are looking to get, and I'm here to tell you that that's not necessarily the case," he said. "You have got to focus on what you're eating every single day and at every single meal. You're going to get the body you want by working out in the kitchen."
To figure out how many calories you should eat a day for weight loss, use this formula, which factors in your height, weight, and activity level. If you're confused about what to eat, check out this post from nutritionists who share what to eat at every meal to lose weight. Sure, exercise is important — but if your diet isn't dialed in, you won't see the results you are looking for.