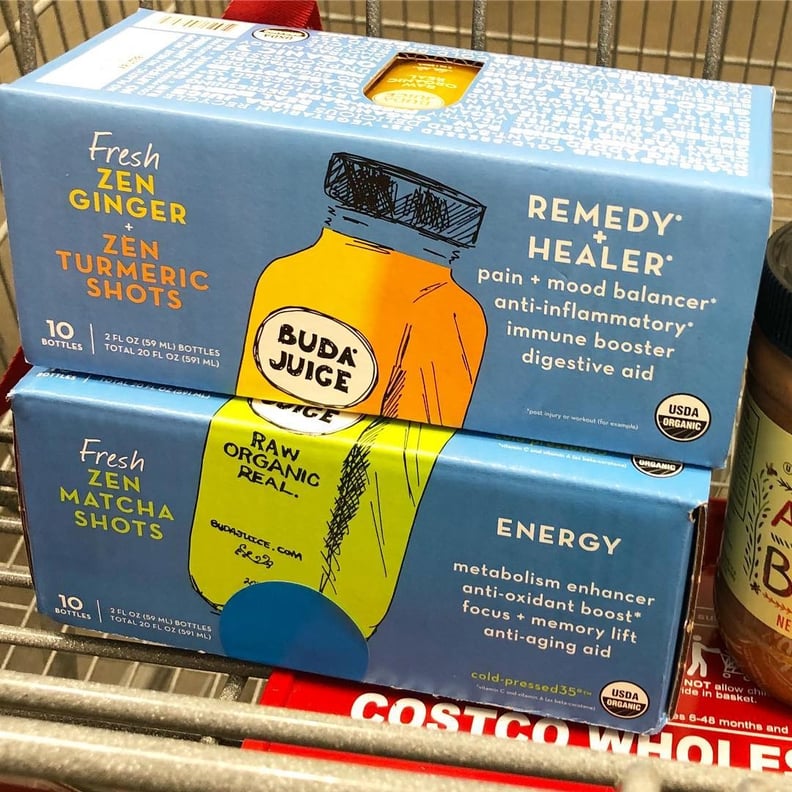 Costco is where dreams are made. Seriously. Every time we turn around, they're releasing new health foods that we end up getting hooked on. From keto snacks to affordable poke bowls, we're beginning to fall hard for Costco.

We didn't think our relationship could get any better, but then Instagram user costco_doesitagain shared that Costco is now selling Buda Juice ginger and turmeric shots in bulk.
The Buda Juice shots are two fluid ounces and are being sold in packs of 10. They're small enough to fit in your purse or gym bag and powerful enough to aid in recovery because of their anti-inflammatory properties. Definitely stock up on these the next time you make a Costco run.