If you're big-time crushing on Team USA Olympic swimmer Caeleb Dressel like the rest of the internet, including Leslie Jones, then we've compiled some photos of him so you can scroll through as your jaw slowly drops to the floor. Of course, we're solely into him for winning a gold medal for the 100m freestyle final during the 2021 Olympics in Tokyo — and that's the only reason. We're doting on him because he's a badass swimmer, and that's it. (OK maybe he's nice to look at, too.) Scroll through to see why the internet is going gaga.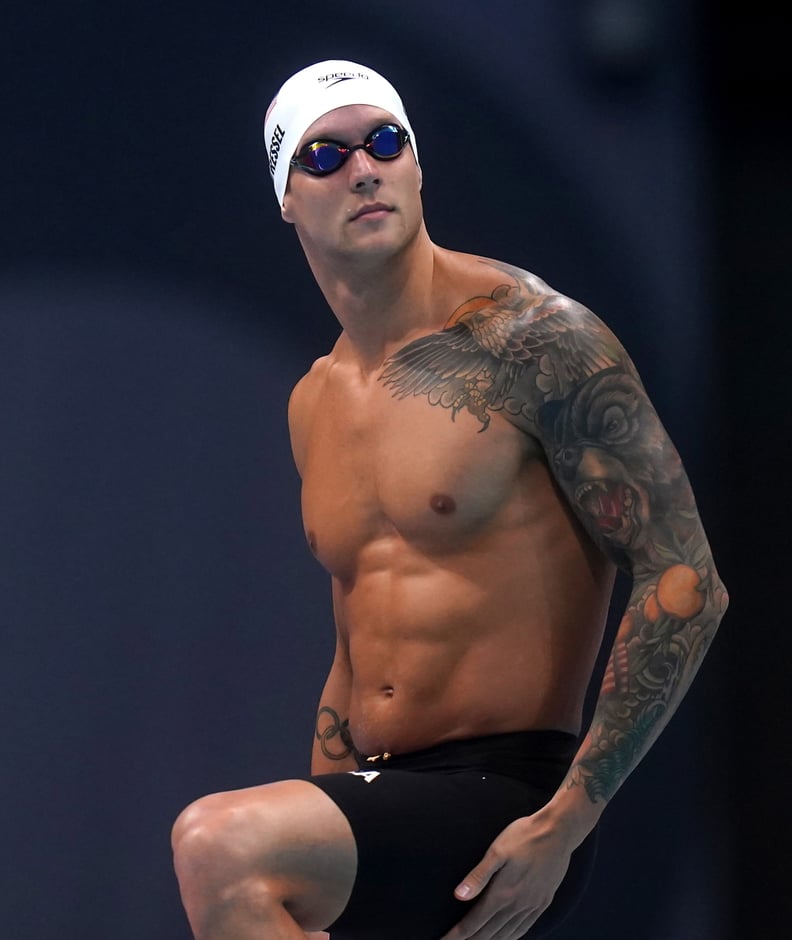 He looks so serious . . . we wonder if he's thinking what we're thinking.
In case you needed to see another photo of his six-pack.
We'll let this cheesy Instagram pose slide.
Gotta love a man who loves animals!
Adorable can be sexy, right?!