Carrie Underwood Likes to HIIT It With Tabata Workouts
Carrie Underwood takes multihyphenate to a new level. Not only is she a country music superstar and creator of Calia by Carrie Underwood, but she is also, in her own words, "Your busy mom, friend, and wife, just trying to fit it all in." We sat down with Carrie to find how she stays so fit as a busy mom.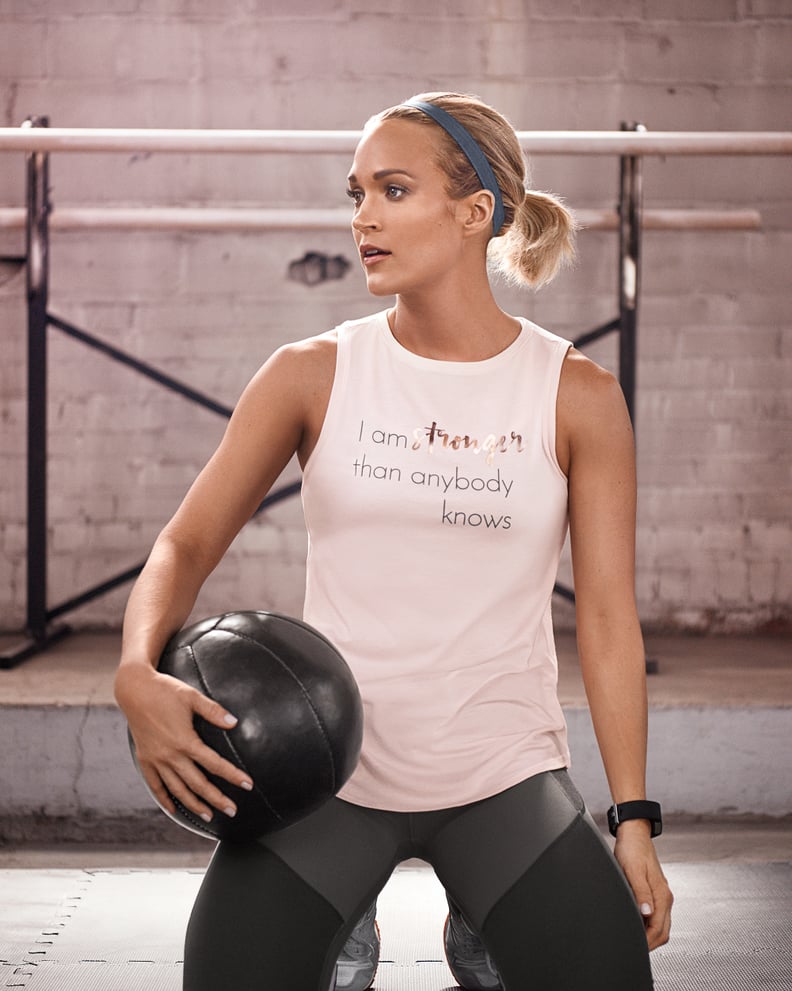 POPSUGAR: What exercises do you squeeze in on your busiest day?
Carrie Underwood: If I have 30 minutes, either I'm going to go for a run or do a few rounds of Tabata. That's my go-to if it's a quick something or other.
PS: What moves do you love for Tabata?
CU: The basics like squats, curls, push-ups, shoulder presses. It doesn't have to be anything fancy — if you have a set of weights, you can do a whole lot with Tabata.
PS: What are your favorite songs for working out?
CU: Anything loud and hard rock. I like listening to kind of angry music when I work out.
PS: What do you say to yourself to stay positive in difficult situations or to take on a new challenge?
CU: I feel like my life right now is so crazy; there's no time to dwell on difficult things. You just have to figure out how to fix it or get past it because there is no time to do anything else. Being a mom to a toddler, my career, and my husband's career — all of our worlds just kind of colliding at once, you just make it work.
PS: Do you find you've become more positive since you've had a child since you don't have time to dwell on the small things?
CU: I feel like I've become a better problem-solver, because again, you just have to! I have to be positive for him for sure, but it's not even about thinking about it. It's just how to make this work, and it can get pretty nutty, but it's fun too!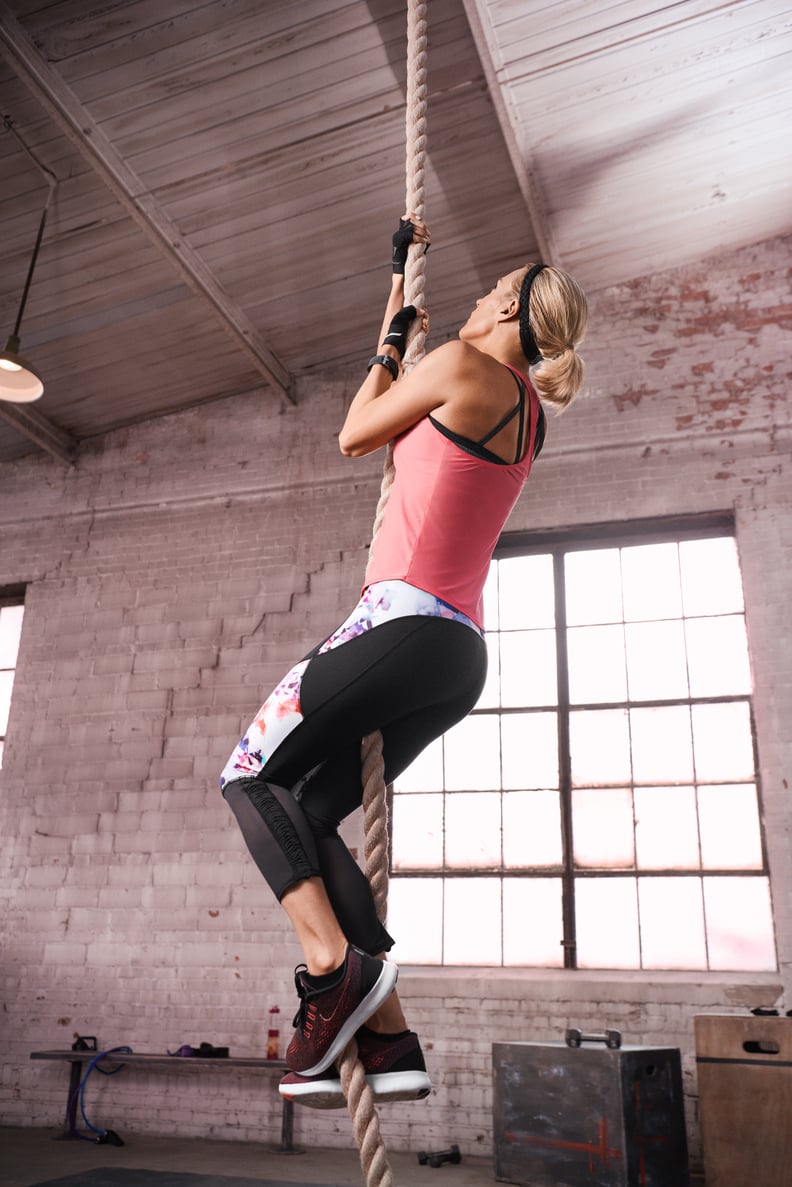 PS: Part of Calia is "stay the path." What is your advice for sticking to and setting goals?
CU: Figure out what you want, how you want to feel, whatever your motivation is, you have to figure it out. That's step one: where do you want to be? The next thing is just trying to get there and cutting yourself some slack along the way. You're going to have days when you veer off your path, then just get right back on. We all have cheat days, holidays, or celebrations, whatever or period when we can't work out as much as we like, and just do the best you can and when you can get back on track, get back on track.