How to Spot Heart Inflammation Following the COVID Vaccine
Heart Inflammation After the COVID Vaccine Is Extremely Rare — Here's What You Should Know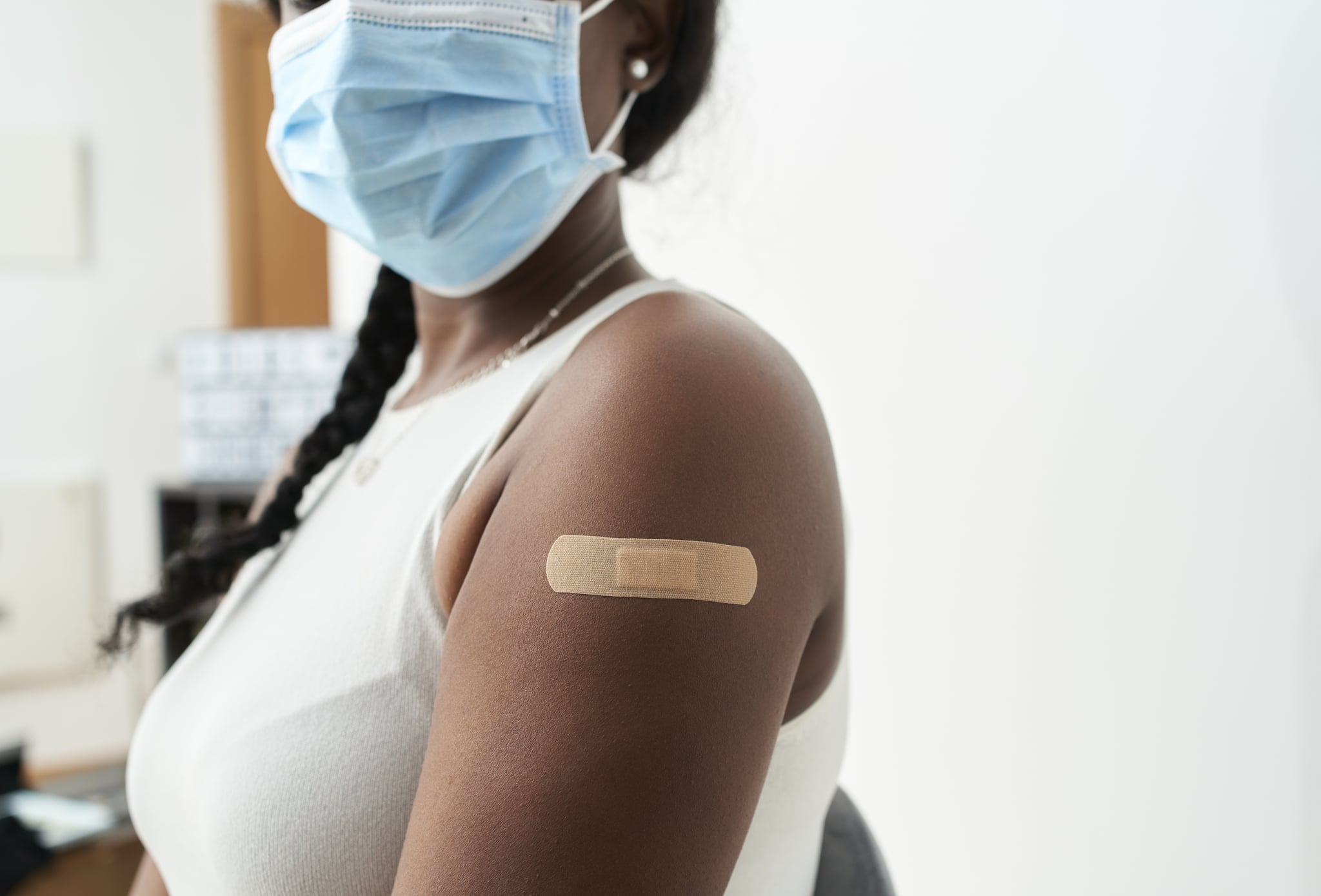 As the push to get people vaccinated against COVID-19 continues, you may have seen alarming reports about a new possible side effect of the COVID vaccine: heart inflammation. Experts are investigating a link between the vaccine and cases of myocarditis or pericarditis, an inflammation of the heart muscle itself or the outer lining of the heart, which is typically triggered by the body's immune response. However, these cases are incredibly rare among those who have been vaccinated.
The Centers For Disease Control and Prevention (CDC) reports that, out of the more than 177 million Americans who have received at least one dose of the vaccine, just over a thousand have reported developing heart inflammation. So far, these cases appear to have occurred primarily in people who received one of the mRNA vaccines (Moderna or Pfizer), and mostly among adolescent and young men ages 16 and older, following the second shot.
Reports indicate that these patients have typically responded well to treatment and rest and have recovered quickly. In late June, Reuters reported that the CDC had identified 309 hospitalizations of under-30-year-olds related to the inflammation, with 295 already discharged. To be on the safe side, the Food and Drug Administration has added a warning about the possible side effect to both the Pfizer and Moderna fact sheets, but experts and officials emphasize that getting the vaccine is still important and that the benefits far outweigh the risks.
"We strongly encourage everyone age 12 and older who are eligible to receive the vaccine under Emergency Use Authorization to get vaccinated," said the US Department of Health and Human Services in a joint statement with leading medical and public health officials. Speaking specifically about the heart inflammation, the experts noted: "Most cases are mild, and individuals recover often on their own or with minimal treatment. In addition, we know that myocarditis and pericarditis are much more common if you get COVID-19, and the risks to the heart from COVID-19 infection can be more severe."
If you're planning to get or are already in the process of getting the two-dose vaccine series, stay the course and simply monitor how you're feeling for a week after receiving the shot. According to the CDC, symptoms to watch out for include chest pain, shortness of breath, and feelings of having a fast-beating, fluttering, or pounding heart. If you (or your child) experience any of these symptoms within a week of vaccination, see a doctor.
POPSUGAR aims to give you the most accurate and up-to-date information about the coronavirus, but details and recommendations about this pandemic may have changed since publication. For the latest information on COVID-19, please check out resources from the WHO, the CDC, and local public health departments.