I Rest Easy Thanks to Clean Pillow Technology
Now That I Know How Dirty Pillows Are, I'm Obsessed With Sleep Hygiene
As POPSUGAR editors, we independently select and write about stuff we love and think you'll like too. If you buy a product we have recommended, we may receive affiliate commission, which in turn supports our work.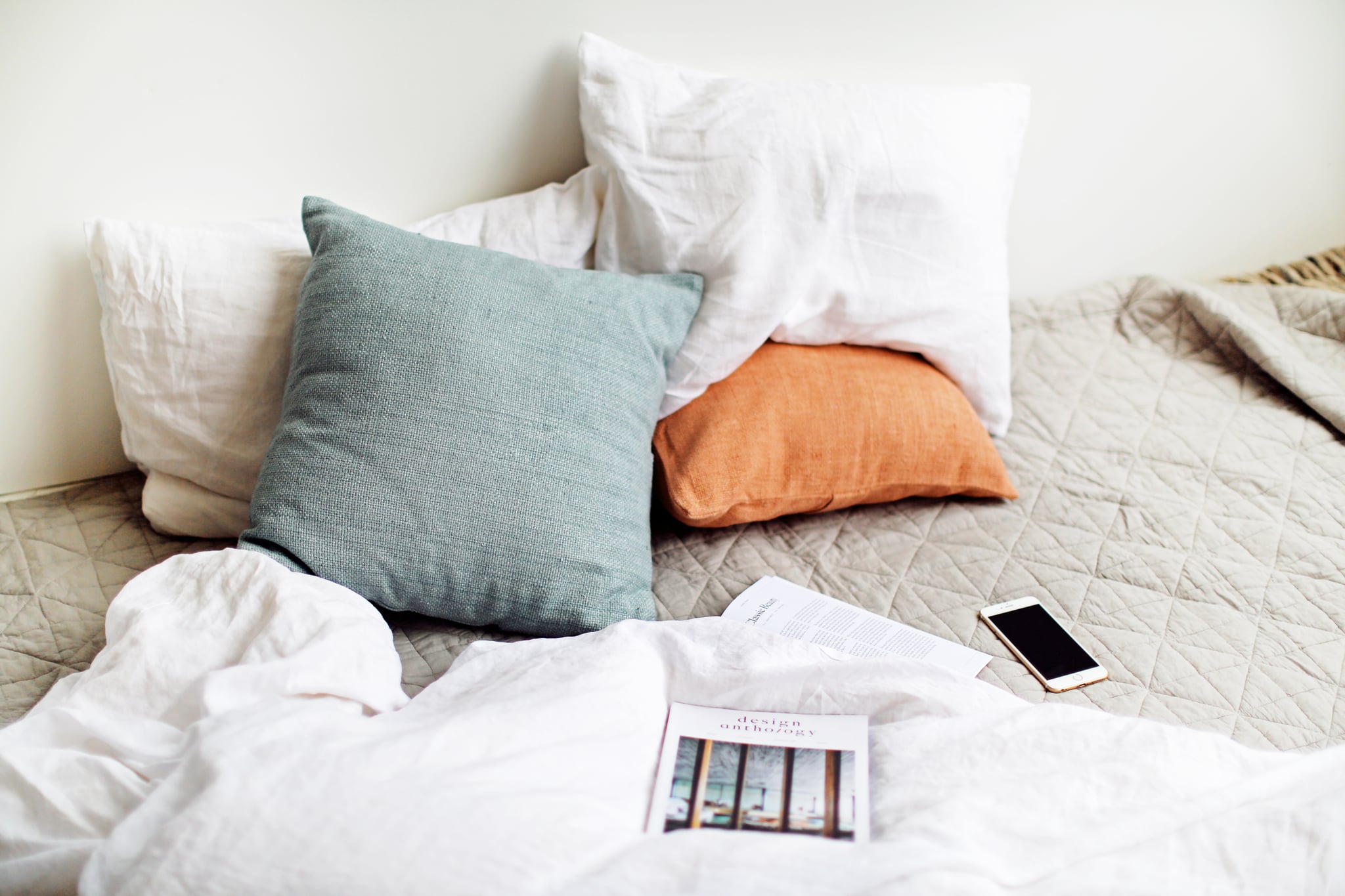 We spend about one third of our lives sleeping — for stomach snoozers, that's an insane amount of face-to-pillow contact. That's why I've recently become obsessed with pillow health.
I'm not talking about wrinkle prevention like everyone else, either. What really makes my skin crawl is how dirty the inside of a pillow can get.
Trigger warning: according to sleepadvisory.org, up to 10 percent of a two-year-old pillow's weight could be compromised of dust mites and their waste. If you have a four-pound pillow, that's 6.4 ounces of dust-mite debris.
Dust mites in your pillow may explain why your allergies flare up at night, causing you to experience a runny nose, sneezing, itchy eyes, and headaches due to fatigue.
Upon learning this, I showered, tossed all my bedding in the wash on high heat, and swapped my pillows for dust-mite resistant versions.
Hypoallergenic, dust-mite resistant bedding and sleep accessories happen to be a major trend many brands are adopting. While there are plenty of high-end tech options, from the KateKlein Clean Pillow ($295) to the Avocado Green Matress ($1,200) and beyond, you definitely don't have to break the bank to take part.
The Beckham Luxury Linens Luxury Plush Gel Pillow ($30 for two), for example, is dust-mite-, mold=, and mildew-resistant and allergen-free. The Xtreme Comforts Hypoallergenic Bed Pillow For Side Sleepers ($50) is another great option with equally as promising benefits for anyone who favors memory foam.
If you're not in the market for a new pillow, there are several other sleep hygiene best practices you can try out. Make sure you're washing your sheets in hot water once a week and tossing your pillows in the washer on hot (if it's memory foam, put it in the dryer, instead) every six months.
After washing your pillows, protecting them with dust-proof covers can do wonders for warding off unwanted visitors, too. Try the Aller-Ease Maximum Allergy Protection Pillow Protectors ($12) or give the SureGuard Pillow Protectors ($30 for two) a go.
While this cringy news may keep you up for the next few nights, I hope you'll eventually sleep sounder knowing you've decontaminated your space.
Click here for more health and wellness stories, tips, and news.
Image Source: POPSUGAR Photography / Emily Faulstitch