Want to tighten your butt, get more definition in your legs, sculpt your core, and improve your strength and stamina? Sprinting will help you achieve all the above. To learn the basics of sprinting and why it's great for building lean muscle, POPSUGAR spoke to Ato Boldon, four-time Olympic medalist and NBC Sports lead track analyst, and Curtis Taylor, University of Oregon sprints and hurdles associate head coach.

"You will get leaner and your muscles will get bigger," Boldon told POPSUGAR. "It speeds up hypertrophy (muscle growth), so you'll start seeing changes in your muscles if you stick with it," he continued. "Sprinting does have a huge effect on your metabolism, so you're going to burn calories at a huge rate and you're going to burn lots of fat," he said.

"Sprinting does build muscle, particularly in the glute and hamstring area, because these are the prime movers in sprinting," Taylor explained. In addition to your building more muscle in your glutes and hamstrings, he said you'll see muscle development in your quadriceps and calves and that "you may also see some shoulder, biceps, triceps, and pec (chest muscles) toning as well."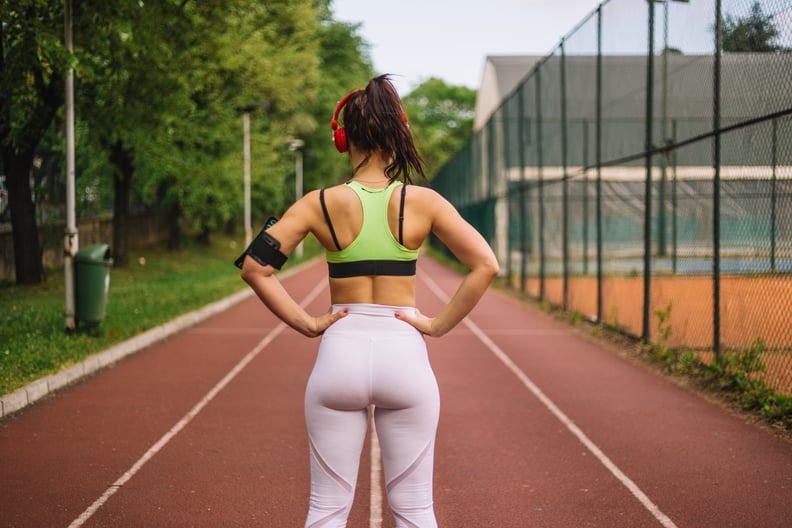 How to Warm Up Before a Sprint Workout
Before you try to channel Usain Bolt or Flo-Jo, you've got to start with the basics. Your warmup should consist of "some dynamic stretching exercises (short, ballistic) as opposed to static stretching (long, slow stretches)," Taylor said.

"I am not a proponent of jogging to get ready to sprint. Get on the grass and stride to prepare to sprint," said Boldon. He advised focusing on technique while warming up, doing drills like A-skips, B-skips, and high knees.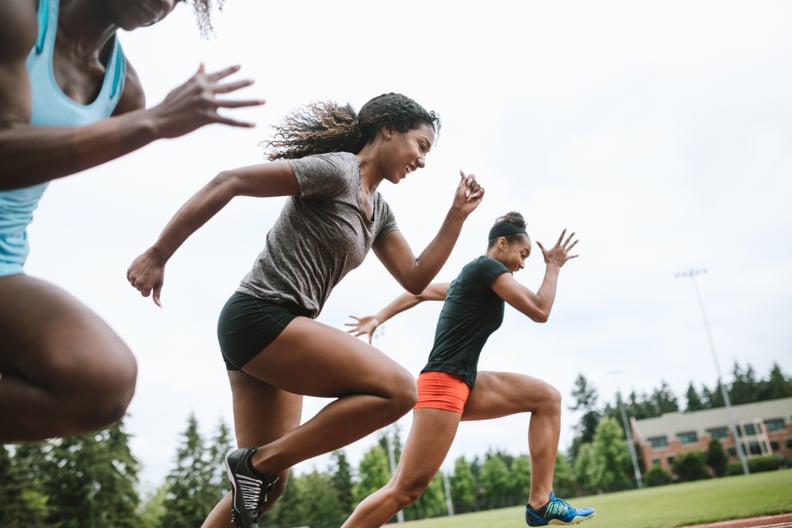 Proper Sprint Technique
Like anything else, you'll want to master proper form while sprinting. According to Boldon, your hands should swing up to eye level but not above it, and you want to keep them away from your chin or ears. Your shoulders should always be relaxed, and your hips should be underneath you as apposed to trailing behind you, he explained. Your feet should land "directly under your body, not too far in front or behind your center of mass," he said.

Taylor said to "focus on staying tall (pretend there's a string attached to the top of your head) and generating a high knee lift by bringing the ankle around the opposite knee when sprinting."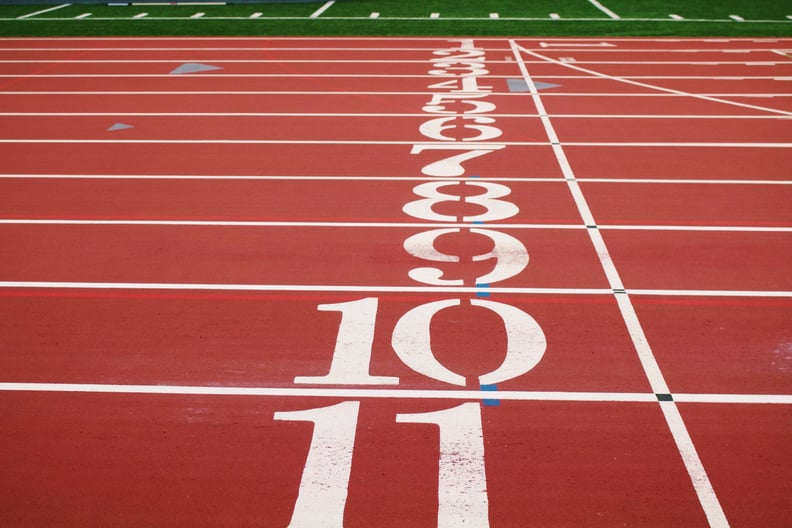 Beginner Sprint Workouts
Now that you're warm and you know what your form should look like, it's time to start sprinting. If you're a beginner, Boldon said sprinting three days a week is a good starting point. Begin your workout at the 400-meter starting line (look for the start/finish line on the track) and run seven 100-meter sprints at 70 percent effort. After each 100-meter sprint, walk back 50 meters (this is your rest), and then repeat until you've completed one lap around the track. Once you've mastered a lap, Boldon said to increase your distance to two laps for a total of 14 sprints.

Taylor advised sprinting two to three times a week, beginning with shorter distances and a lower volume (the amount of reps and sets). Begin at the 100 meter starting line, and run three 30-meter sprints, taking three to five minutes of rest in between each repetition. Taylor said to increase the distance by 10 meters each week until you've reached 50 meters. You can also increase your sets, reps, and effort level, and Taylor advised doing no more than three sets of nine reps at 90 percent effort.
To ensure that your muscles recover, Taylor advised taking a day of rest (consider cross-training) in between sprint days.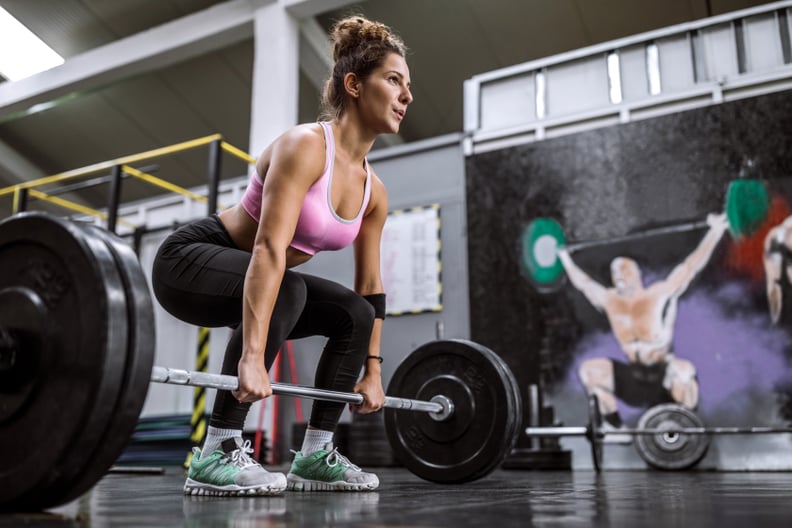 Supplemental Exercises to Build Muscle and Improve Speed