How to Do a Hanging Knee Raise
A Trainer Says This Is the 1 Move You Need to Do If You Want to See Your Lower Abs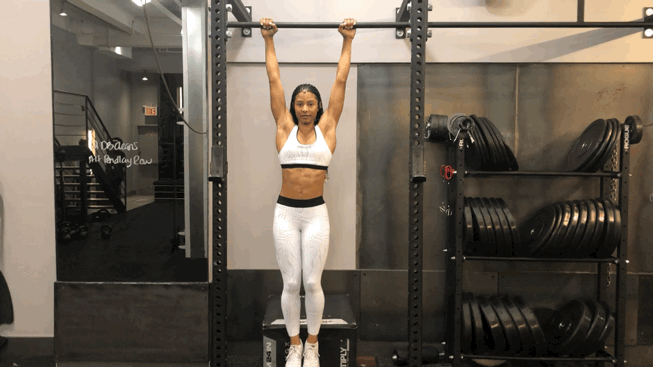 If sculpted abs are your thing, or perhaps you're just looking for a challenge, I've got the move for you: the hanging knee raise. I love doing this move because it feels like every single muscle in your body is working at once — because they are! You're going to feel this move throughout your core, especially in your lower abdominals. If you're ready for a challenge, continue reading to learn how to do the hanging knee raise.
Hanging Knee Raise
Start by hanging on a pull-up bar with palms facing out, or use the ab straps and hang with your arms inside of them. Do use a box or bench if you need help reaching the bar.
Pull your shoulder blades down your back to keep your shoulders away from your ears.
Engage your abs as you simultaneously lift both knees up to your chest with control.
Lower the legs down slowly and return to the starting position. This completes one rep.
Complete two sets of 10 reps.
Avoid swinging during this move to ensure that you're really working your abs.
If this move is too hard, you can do seated knee tucks or reverse crunches on the ground.
Image Source: POPSUGAR Photography / Tamara Pridgett
Product Credit: Koral