Train Like a Badass With The Rock's Spotify Workout Playlist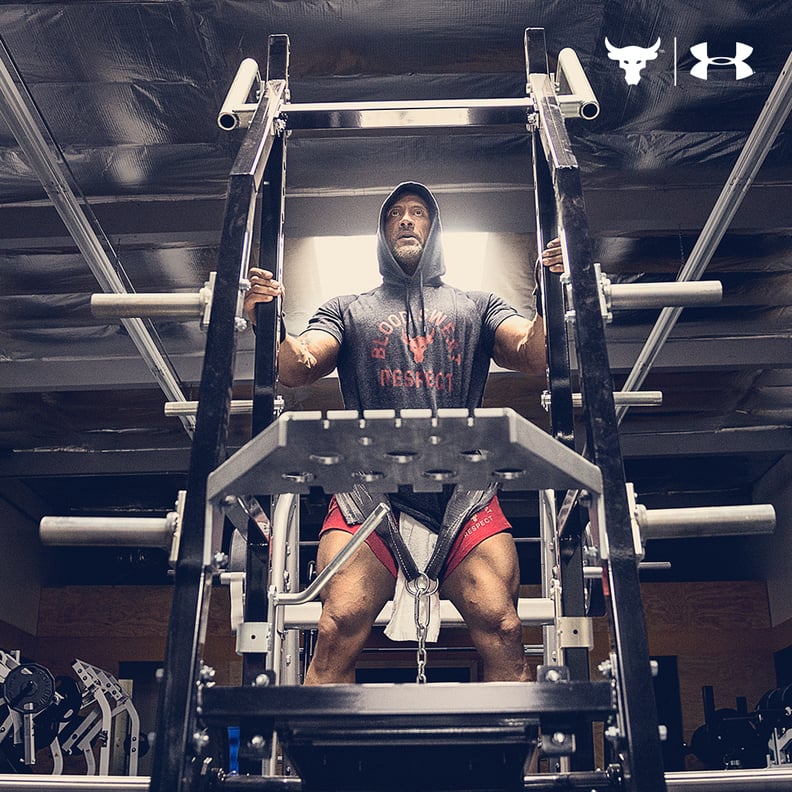 Under Armour
Under Armour
When it comes to being fit, Dwayne "The Rock" Johnson is all about that life. On top of having a state-of-the-art gym, called the "Iron Paradise," inside his homes, he also travels with a "smaller" version that contains over 50,000 pounds of weights whenever he's shooting a movie (which seems like always). Looking through his Instagram, you'll quickly see that his workouts are no joke — this man can make 405-pound hip thrusts look easy.
To get through his intense bodybuilding workouts, The Rock uses music (and his vision board) to motivate himself. To celebrate the launch of his new Sport Wireless headphones with Under Armour, he curated a two-hour-long playlist to beast out to during strength sessions. From Metallica to Cardi B, this playlist will ignite intensity and help you crush your workout.
The Rock has shared more than once on his Instagram how important a great playlist and a better pair of headphones are to crushing his workouts. Work out to his mix to really unleash your inner beast mode, and don't forget to check out his latest Project Rock collaboration with Under Armour.