Dwayne Johnson Dealing With Sadness
Dwayne Johnson Reveals How He Deals With Sadness, and It's Totally Relatable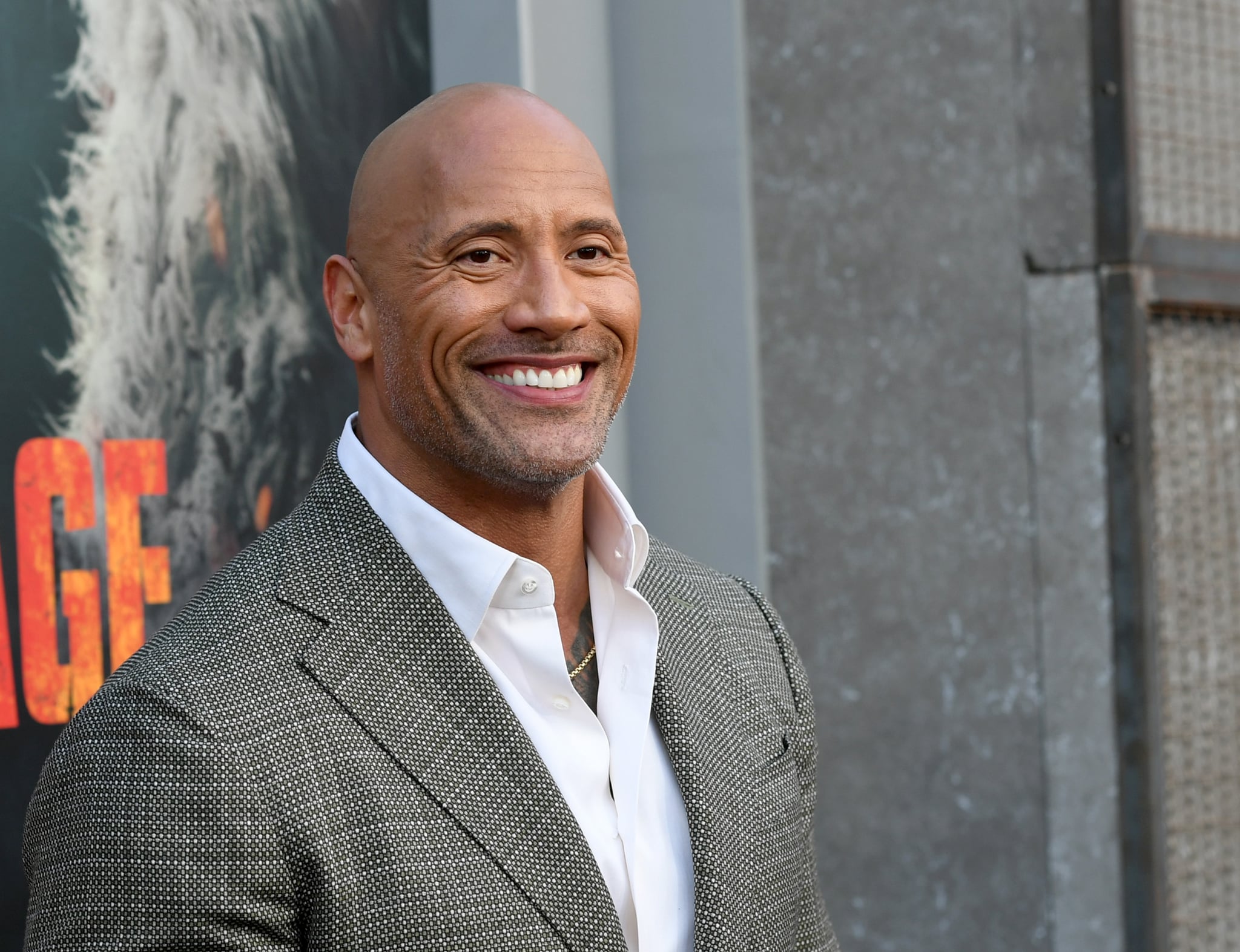 Dwayne Johnson is known for his bulging biceps and larger-than-life action movie roles. But even a fit, good-looking celeb who is a family man and seems to have it all can struggle with mental health. After Dwayne opened up about his decades-long battles with depression, the former professional wrestler revealed how he handles sadness.
When Dwayne sat down for an interview with entertainment blogger Xilla Valentine to promote his new movie Rampage, Xilla asked him a refreshingly honest question: how does he deal with being sad? For someone who spends so much time in the gym, his answer isn't exactly surprising.
"My knee-jerk reaction to sadness is some sort of action," Dwayne said. "That way I can not think about the shit that's making me sad, and in a way, I can just energetically get it out." He says he likes to hit the gym or do any kind of physical activity that will make him sweat. But exercise isn't the only way he copes.
"Sometimes my own form of therapy is, I can stew in the sad a little bit," he added. "I'll put on some music that I know is going to keep the sad train going and then I gotta get in it, so I do that."
Hey the last thing I expected to be asked at the Rampage junket was how I deal with sadness, but I'm glad I share my technique brotha. I gotta take action and workout, but sometimes I put on music and just stew in the sad shit 😂 https://t.co/gbng4AF4YE

— Dwayne Johnson (@TheRock) April 10, 2018
How Dwayne deals with a bad mood is totally relatable — working out is helpful because it boosts feel-good endorphins and can take your mind off of whatever is plaguing you. But sometimes you just need to turn on some Sam Smith, shut the blinds, and wallow in your own sadness.